CFAC looks to clean up settling ponds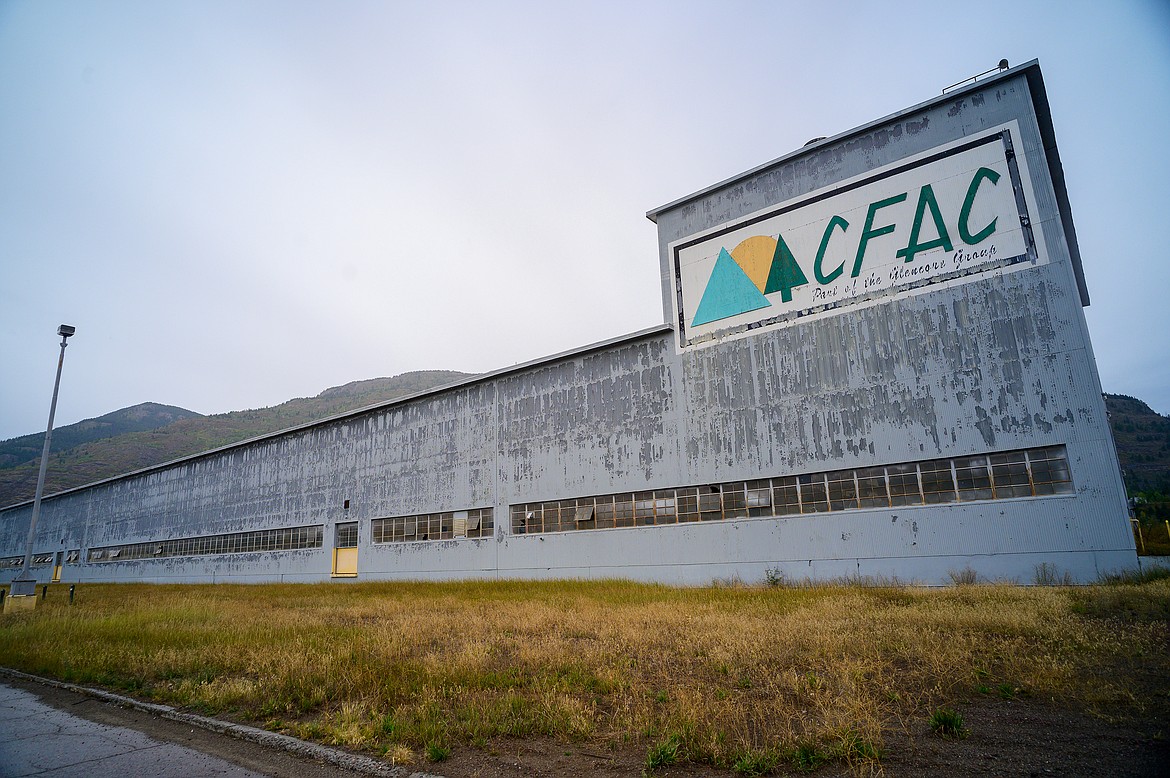 The old warehouse is one of the few buildings that remain at the CFAC site.
by
CHRIS PETERSON
Editor
|
July 29, 2020 5:11 AM
The Columbia Falls Aluminum Co. announced last week it would start remediation work to clean up old settling ponds near the Flathead River this fall.
The ponds were used to collect process water from the former aluminum plant before the water could enter the Flathead River.
Project manager John Stroiazzo said the main issue with the ponds is barium that's in the sediment.
Barium is considered to have moderate ecological toxicity, according to the Environmental Protection Agency.
The hope is to begin work in October, when the river is low and the ponds are empty. About 35,000 tons of sediment will be removed and then transported to the approved industrial landfill that's already located at the north end of the Superfund site.
There's a road that runs down to the ponds to allow truck traffic to them, Stroiazzo noted.
Once the sediment is removed a cofferdam and rip-rap will also be removed, which will allow the Flathead River to take its natural course in the area.
"This is a positive, proactive step to remove impacted sediments and restore the natural course of the Flathead River," Stroiazzo said in a release. "From the data collected at the site, we know this is necessary. We were in a position to do the work now, and the agency supported that proposal."
The company has already torn down the plant itself, so no more process water enters the ponds.
It's still working with the Environmental Protection Agency and the state Department of Environmental Quality on the pond plan.
The south ponds were originally built in the 1960s by installing a dam and infrastructure to close off a northern side channel of the Flathead River. The south ponds were used as percolation ponds throughout the operational history of the site and now receive site storm water.

Those pipes will be removed.
The longterm cleanup plan for the site is still a few years out. The main contamination is cyanide and fluoride in groundwater near old landfills that have leaked and were minimally lined to begin with.
There's also some legal wrangling that has yet to be settled. CFAC is trying to recoup cleanup costs under the Superfund law from former owner, the Atlantic Richfield Co. ARCO, it claims, caused the pollution when it owned the plant, not CFAC. A bench trial in federal court on the matter is expected in early December.
---