Tester introduces legislation to protect Badger-Two Medicine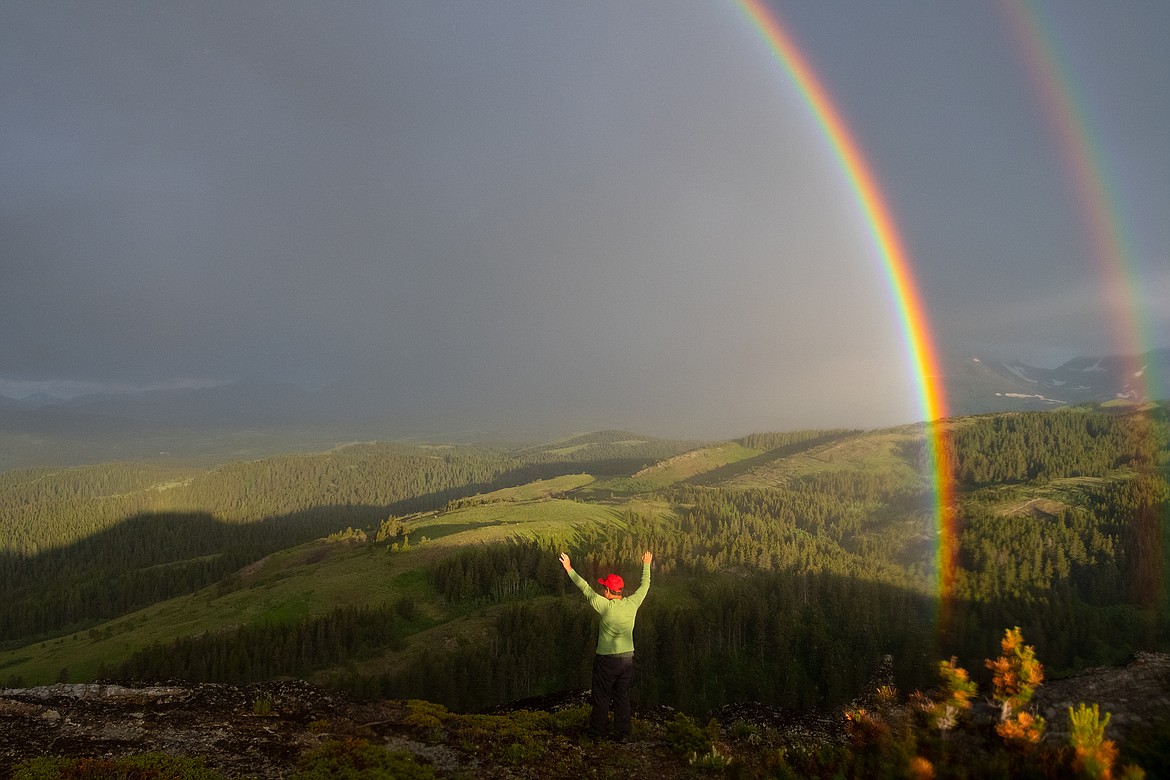 A rainbow arches over the Badger Two Medicine earlier this month.
by
CHRIS PETERSON
Editor
|
July 22, 2020 3:05 PM
Montana Sen. Jon Tester has introduced a bill that would permanently protect the Badger-Two Medicine Region just south of Marias Pass and Glacier National Park.
Tester, a Democrat, announced the bill Wednesday.
"A few weeks ago, the Blackfeet Tribe and the people of Montana won a huge victory for our public lands when the last oil and gas lease in the Badger-Two Medicine was remanded to a lower court," said Tester. "Now it's time we build on this momentum and continue the fight to safeguard this sacred area, which is why I am introducing legislation that honors the will of the Blackfeet Tribe and of public lands owners across our state by permanently protecting the Badger-Two Medicine for future generations."
Tester's Badger-Two Medicine Protection Act designates 127,000 acres in the Helena-Lewis and Clark National Forest in Glacier and Pondera counties as the Badger-Two Medicine Cultural Heritage Area. This legislation would build upon existing protections by prohibiting commercial timber harvest, excluding vegetation management; making permanent the existing road construction ban; banning the use of motorized vehicles and mountain bikes; and prohibiting new structures including water facilities, pipelines, or buildings of any kind. Maintenance of existing structures, grazing allotments, and current activities would still be permitted.
The designated area includes no private property, and only one active grazing lease, which would be grandfathered in.
In addition to the management restrictions, the legislation also requires the Forest Service to consider new management proposals put forward by the Tribe, to consult with the Tribe on management twice a year, and it gives the Tribe two 30-day veto windows on proposed new uses at the beginning and end of the environmental review process.
The lands are considered sacred by the Blackfeet Tribe.
"The Blackfeet Nation welcomes today's announcement of federal legislation that will permanently protect our sacred cultural lands in the Badger-Two Medicine. Sen. Jon Tester's bill safeguards this tremendous Montana landscape and defends Blackfeet rights in the area for perpetuity," the Tribe said a press release. "We are grateful for Sen. Tester's long-held friendship and leadership, and we will work closely with him and all of Montana's congressional delegation and elected officials to pass this important legislation as swiftly as possible. We encourage the entire delegation to join us in this effort."
Recent Headlines
---