Boys and Girls Club adds cool new programs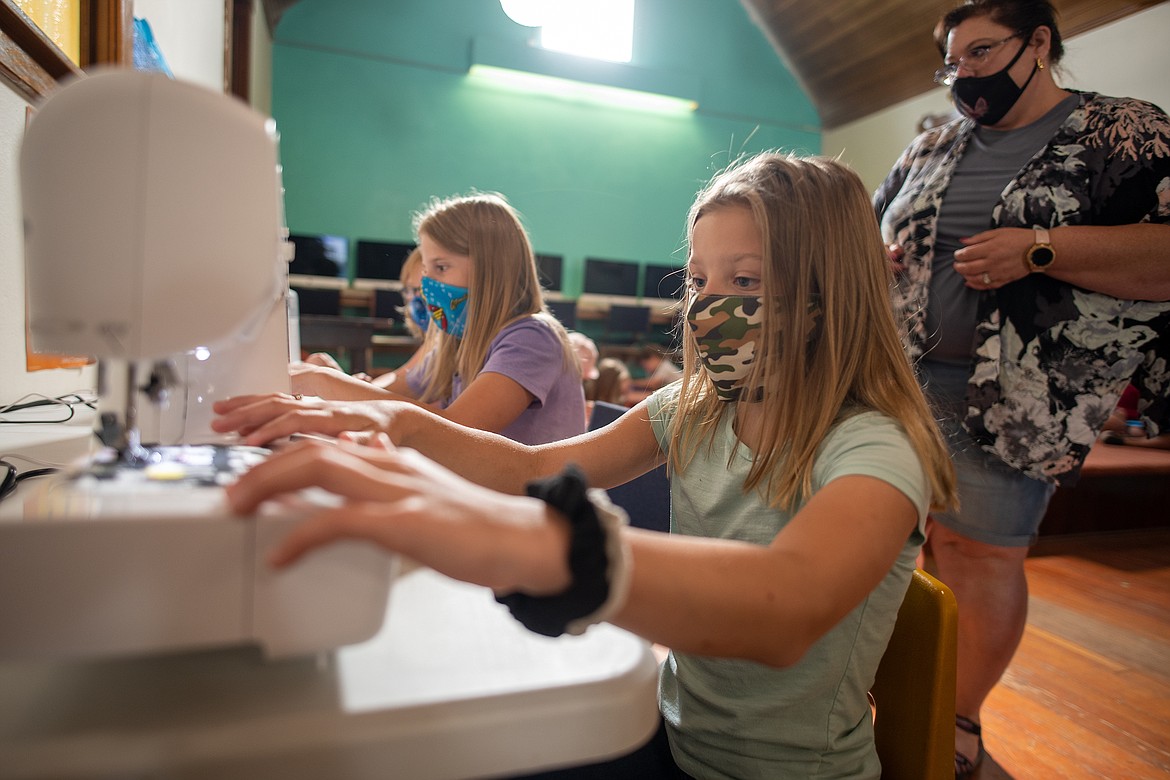 by
CHRIS PETERSON
Editor
|
July 22, 2020 7:20 AM
Thanks to a generous grant from a local family, the Boys and Girls Club of Glacier Country has brand new sewing machines and canning equipment and next year it plans to add a welding and music program.
The club recently received a two-year $50,000 grant for the equipment and is part of a broader effort to bring more programs to area youth.
The family wished to remain anonymous, executive director Cindy Hooker said last week.
"Purchasing 10 new sewing machines and food canning equipment to teach youth how to be more self-sufficient. In addition, these programs provide youth with skills such as building math skills, creativity, the feeling of empowerment and improving focus. Studies show that kids who can focus are more likely to have a higher degree of self-control," Hooker said.
The new programs don't end there, however. Recently the club expanded to serve junior high and high school students.
They'll now have the opportunity to learn audio and media production. The focus will be photography, creating podcasts, blogs, websites and videos.
"We are purchasing camera equipment, video equipment, green screen, lighting and drones. This program will provide different technical learning experiences within audio and media production that will become life-long skills," Hooker said. "There are not many, if any, opportunities within our valley for youth to begin learning these skills. By providing this learning experience we could introduce youth to a passion they many never otherwise access."
The audio and visual program will also help build teamwork, reading and writing skills and research skills, among many others, Hooker noted.
The high school students will also soon be setting up a booth to sell cotton candy, snow cones and popcorn to raise funds to travel to a destination determined by the students and/or to the Boys and Girls Club National Keystone Conference which is held annually.
The club continues to look for a larger building to host its programs. It's currently in talks with the School District 6 board on possibly using the old junior high once the new Glacier Gateway School is built.
---