Caleb Keilen Buzzell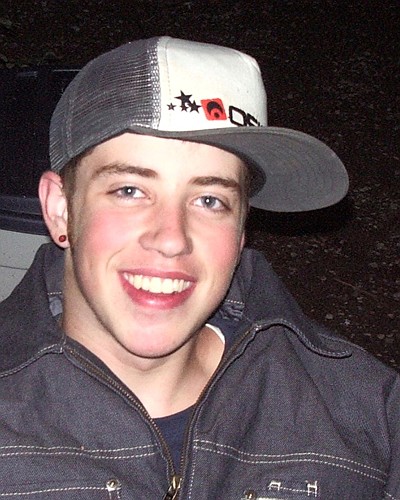 Caleb Keilen Buzzell, 31, passed away unexpectedly on Saturday, June 27, 2020.
Caleb was born April 11, 1989, in Whitefish, and grew up just down the road in Hungry Horse and Columbia Falls.
Caleb had lived a full life during his short time here. As a kid, Caleb loved to camp, hunt and fish with his parents and siblings. Caleb would spend many days with his brother Josh skiing at Big Mountain, skateboarding, riding their bikes and dirt biking as they imagined future X-Games glory. He enjoyed spending time with his family and never left a family gathering without letting you know that he loved you. He was "Uncle Cubby" to his countless nieces and nephews and they loved being around him. To his siblings, he was a chatterbox that always made them laugh. Among the many attributes that his family will miss most, when Caleb had set his mind to something, he had an almost uncanny, and somewhat comical determination to see it through, regardless of what it was, he wouldn't let you forget.
Caleb attended elementary school in the Canyon and Columbia Falls, where he also attended middle school and high school before joining the Army at 17. He served in Iraq as a fire support specialist (a leader in target acquisition, processing, and coordinating air support among many other critical responsibilities). During his time in the Army, he received the Army Commendation Medal (second award), Army Achievement Medal, Global War on Terrorism Service Medal, Iraq Campaign Medal with Campaign Star, Army Service Ribbon, and Overseas Service Ribbon. He fought on the front lines of the war in Iraq from December of 2007 to March of 2009. He loved being in the Army, but ultimately Montana called him home.
After serving in the Army, Caleb would spend time working with his brother on the sod farm and also began developing his handyman skills in the construction trades. He then worked in the oil fields of North Dakota before coming back to the Flathead where his strong work ethic served him in doing construction and helping his dad with the family cleaning business.
Caleb cared deeply about many things, he had strong convictions, and was passionate about his values. However, his proudest achievement was his son, Jett. He worked hard to be the best dad to his son and loved Jett so much. He was such a wonderful father. They loved to go camping, fishing, play video games, build forts, and spend as much time as possible together. He was looking forward to teaching Jett how to ski this winter. Jett was his greatest joy.
Caleb will be missed most by his son, Jett (mother Lexxy Riley) of Whitefish; his mother, Leanne Buzzell of Columbia Falls; his father, Rick Buzzell of Kalispell; his sister Teri Graham (husband Jeff, kids Maddie, Lacey, Brady) of Boise, Idaho; his sister, Lacey Porrovecchio (husband Matt, kids Andrew, Dylan, Cooper) of Bigfork; his brother, Gabe Buzzell (wife Steph, kids Piper, Oliver, Elsie, Baylor) of Kalispell; his brother Josh Buzzell (wife Meghann) of Kalispell; and his grandma, Carol Buzzell of Kalispell. He is also survived by countless aunts, uncles, and cousins.
In lieu of flowers, there has been a GoFundMe account set up for his son Jett, found under Caleb Buzzell Memorial Fund - for his son Jett.
Columbia Mortuary in Columbia Falls is caring for the Buzzell family.
---