Trump budget would cut Park Service jobs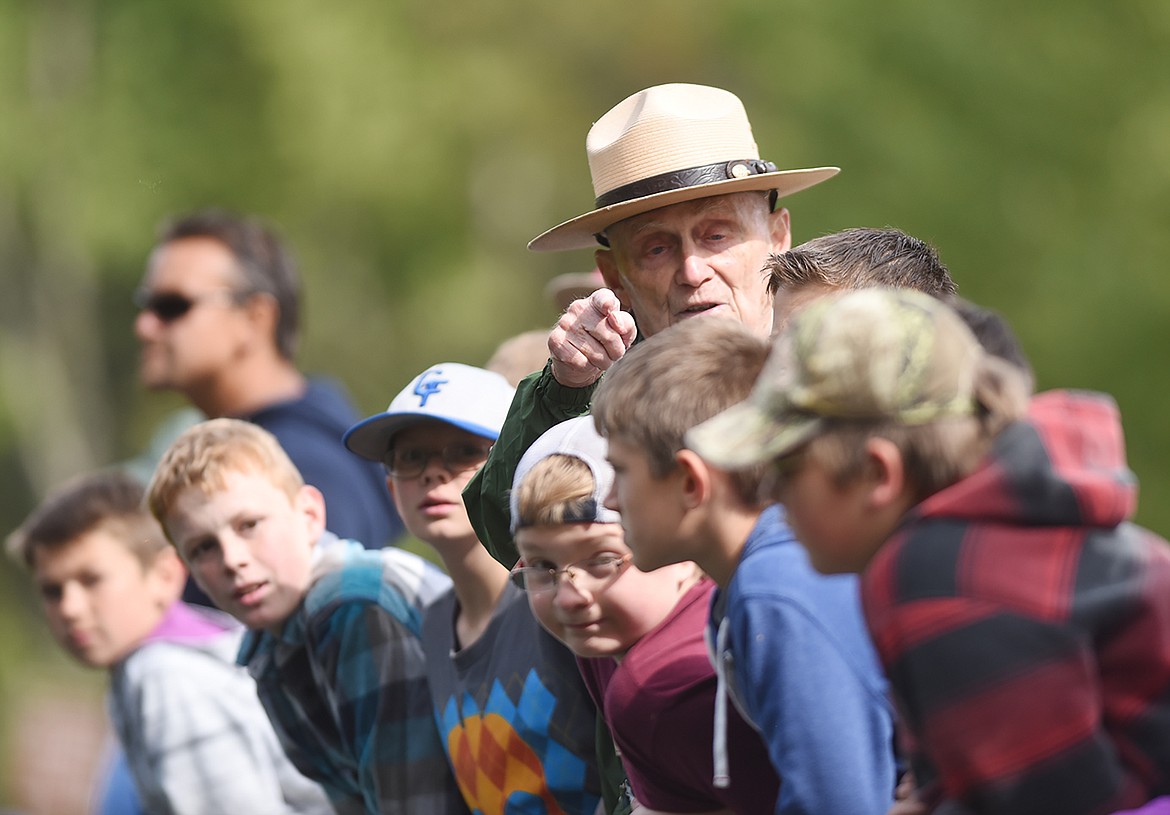 Ranger Doug Follett leads a tour in Glacier National Park in this file photo.
by
CHRIS PETERSON
Editor
|
February 19, 2020 12:13 PM
President Trump's proposed 2021 budget would cut overall funding for the National Park Service if it's approved by Congress.
The administration's budget calls for a total cut of $587 million. Trump's proposed Park Service budget is $2.8 billion. Last year it was about $3.37 billion.
Trump's budget would trim about 942 full-time equivalent jobs from the Park Service — about 5 percent. The Service currently employs about 17,000 people Park Service-wide.
Glacier National Park has 120 permanent employees and about 450 employees during the summer season, according park spokeswoman Gina Kerzman.
In the past few years Park staff have supported 3 million visitors to the Park, as well as a host of science and research projects.
The budget does boost, however, funding for wildland firefighting efforts inside the Parks by creating "defensible space" around Park Service "infrastructure and assets," the administration claims in its budget request. The budget calls for about $4 million to that end Park Service-wide.
"This proactive mitigation work increases the safety of firefighters and the public and minimizes the impacts to park operations, visitor experiences, and gateway communities," the administration says in its budget request.
In addition to the proposed Park Service cuts, it nearly zeroes out the Land, Water Conservation Fund. The fund has been used to great effect locally, securing conservation easements and preserving public access to tens of thousands of acres of land locally and across Northwest Montana.
Several groups were quick to criticize Trump's Department of Interior budget.
"This budget is nothing short of insulting. Every American should be offended by how little the administration has prioritized our national parks and public lands," said Theresa Pierno, President and CEO, National Parks Conservation Association.
Trump's budget also slashes U.S. Fish and Wildlife Service funding by $86 million.
Trump's budgets have a tougher go in Congress, however. This year, for example, Congress ended up providing more than $400 million to the Land, Water and Conservation Fund.
On average, under the first four years of President Trump, LWCF has been funded at approximately $438 million annually, aides to Montana Sen. Steve Daines, a Republican, note.
Daines' office notes that the administration's budget is just a request and Congress does budget appropriations, not the President.
---