State Park visitation way up in 2020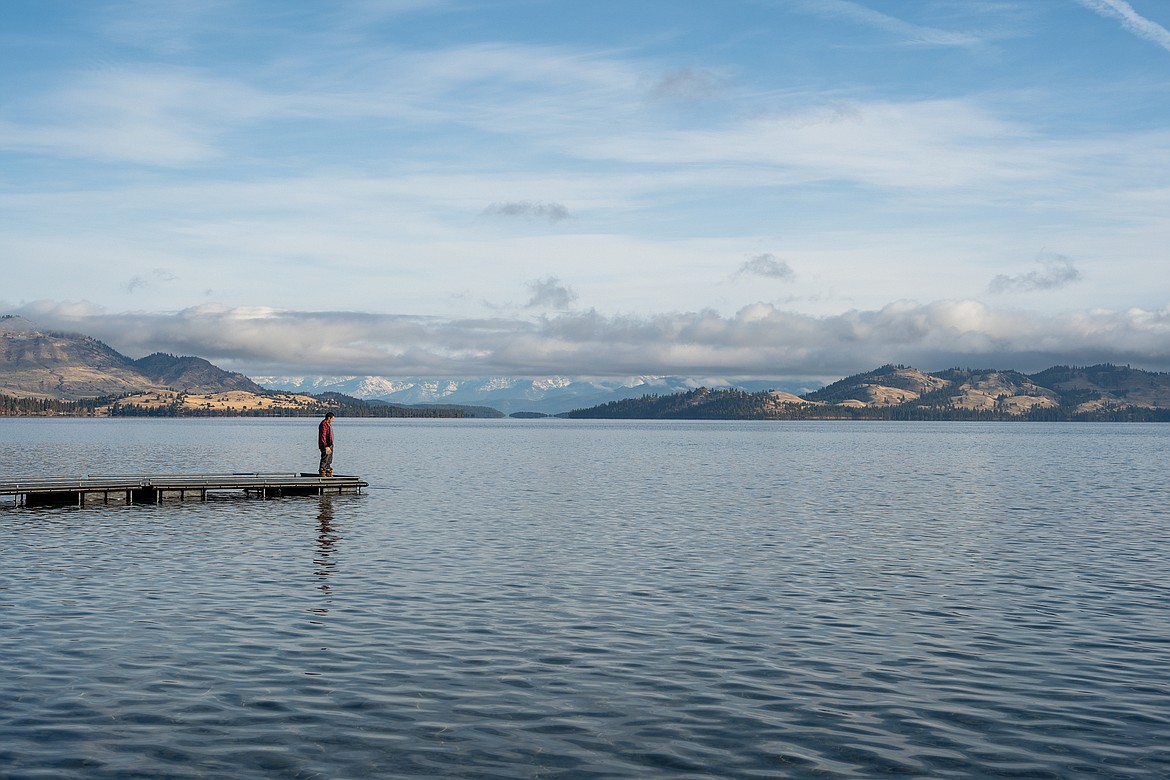 A visitor looks over Flathead Lake at Big Arm State Park. (Chris Peterson photo)
by
HEIDI DESCH
Whitefish Pilot
|
December 23, 2020 7:00 AM
Visitation at Montana State Parks increased in 2020 significantly.
Statewide the parks hosted 3 million visitors from January through September, which is an increase of about 24 % compared with last year. And visitation increased at 80% of state parks across the state this year.
About eight out of 10 state parks saw increased visitation this year, according to a visitation report from Montana Fish, Wildlife and Parks released this fall.
"These visitation increases represent the busiest summer on record for the State Park system. FWP staff, volunteers, and AmeriCorps members went above and beyond to keep these sites open, and to safely host visitors in the face of the pandemic," said Martha Williams, FWP director, in a release. "Countless families and visitors to Montana had memorable park visits this summer, and we hope their positive experiences will keep them coming back to enjoy the great recreational and cultural opportunities stewarded by Montana State Parks."
Les Mason Park on the east shore of Whitefish Lake saw a 38% increase in visitation this year at about 46,000 visitors over the previous year at about 33,000.
State Park on the west side of the lake recorded about 80,000 visitors, which was an increase of 18% over the previous year's roughly 66,600 visitors.
Both parks include beach access to the lake, but Les Mason is day use only, and State Park includes a campground with 25 campsites and a boat launch.
COVID-19 seemed to create a surge in outdoor recreation at Montana's state parks, according to FWP's park visitation report, notably spikes in visitor numbers at sites that offered camping and water-based recreation.
For Region 1, which includes northwest Montana, parks saw a 31% increase in visitation between January and September compared with last year. All sites in the region saw an increase in visitation and the region represents 30% of statewide visitation for Montana parks, according to FWP.
The state parks on Flathead Lake all experienced a substantial increase in visitation in 2020 with a 33% increase. About 440,000 visitors spent time at state parks on Flathead Lake.
The Thompson Chain of Lakes, west of Kalipsell, also saw visitation grow by 42% with about 155,400 visitors this year.
The top five most visited parks between January and September of this year were: Flathead Lake state parks with about 440,000 visitors; Cooney Reservoir State Park, Roberts, with about 330,000 visitors; Giant Springs State Park, Great Falls, with about 310,000 visitors; Lake Elmo State Park, Billings, at about 200,000 visitors; and Thompson Chain of Lakes State Park, Libby, at about 155,400 visitors.
To view the complete report visit http://stateparks.mt.gov/about-us/and click on Parks Planning & Reports.
---