Glacier Park will open, but not until state reaches Phase III. Superintendent says park should be ready by mid-June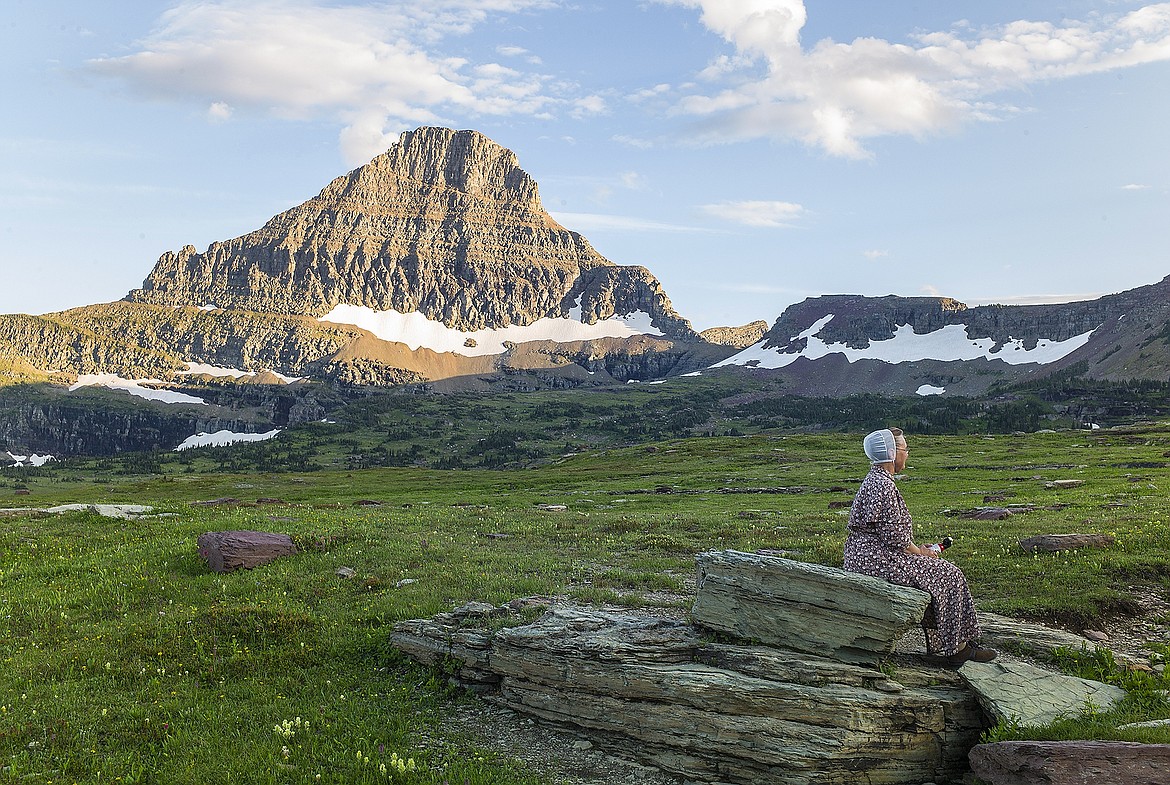 A woman rests along the Hidden Lake Trail in this file photo.
|
April 30, 2020 10:16 AM
"The park will open this summer," Glacier National Park superintendent Jeff Mow said in an interview Wednesday.
But when that will happen is still uncertain, Mow cautioned, as the park remains closed due to coronavirus concerns.
An actual opening date will be contingent on what phase the state is at, as well as federal guidelines in its coronavirus reopening plan.
"We're a phase III activity," Mow said. "It's hard to open and not attract a lot of visitors from out-of-state."
Under the state and federal guidelines, Phase III means that interstate travel can begin again and there's no restrictions on crowd sizes, though social distancing is still required.
Right now, Montana is just four days into Phase I, which calls for group sizes of no more than 10 and requires out-of-state visitors to self quarantine for 14 days. Phase II allows groups of no larger than 50, but still requires out-of-state visitors to self-quarantine.
He said the park expects to be ready for an opening by mid-June.
"We think we'll be ready when Phase III arrives," he said.
But there's a host of challenges, Mow admits. For one, it expects to have fewer seasonal employees. Typically by now the park has 200 seasonal employees on board.
Right now, it has about 10% of that. He said those numbers will ramp up, but housing is an issue — the federal guidelines require that employees have their own bedroom, bathroom, and they can't share a kitchen.
Even if the state reopens fully, there's the possibility that the Blackfeet Tribe, which covers access to the east half of the park, will not.
In other words, Glacier could be half open.
"It's a scenario we have to be prepared for," Mow noted.
Visitors should also expect reduced services and the possibility of some trails being closed. The park announced on its Facebook page that all backcountry reservations for the season have been canceled.
It does not apply to frontcountry campgrounds.
While it may seem mundane, one of the biggest problems the park is facing is sanitation, Mow noted.
"How do you manage a public bathroom in the age of COVID-19?" Mow said, noting that cleaning requirements would be a magnitude of two to three times what is usually required.
"We can't open Glacier and not have restrooms available," he said.
That gets complicated in the backcountry as well, as bathrooms there are extremely primitive. They don't even have toilet paper unless a visitor leaves some behind.
As far as lodges and services, Mow said the option to stay open or closed is up to the concessionaire, provided they can meet social distancing requirements.
The Glacier Park Boat Company has already said it won't open. The company operates all the tour boats in the park.
"Due to the unprecedented worldwide impact of COVID-19, Glacier Park Boat Company has made the difficult decision to suspend operations for the 2020 summer season," the company posted on its Facebook page. It's offering a discount to folks who move their reservations forward to 2021.
Mow said Xanterra also will see challenges. The company operates the lodges and the red buses under contract with the park.
Manager Marc Ducharme has said previously the company hopes to open the lodges. But Mow noted that company officials did the math on social distancing for the red buses and with the 6-foot requirement, a bus could accommodate about four passengers.
Having said that, Glacier still is hopeful that it can run its free shuttle service, Mow said, though at limited capacity.
Could this summer provide the park an opportunity to test some crowd control measures that have been discussed in the past, such as a timed entry system for the Going-to-the-Sun Road, or a reservation system?
"We'll think about that," Mow said.
The park, Mow noted, has already done crowd control in the past — closing the Many Glacier Valley and the Bowman and Kintla Lake roads when they get too full.
On a brighter note, once the park opens, Mow said he expects that Sperry Chalet will open, too. The dining hall will likely transition to take-and-go food.
The chalet is having its grand opening this summer after two years of rebuilding the main dormitory, which was gutted by the Sprague Fire of 2017.
---