Affordable apartments coming to Columbia Falls?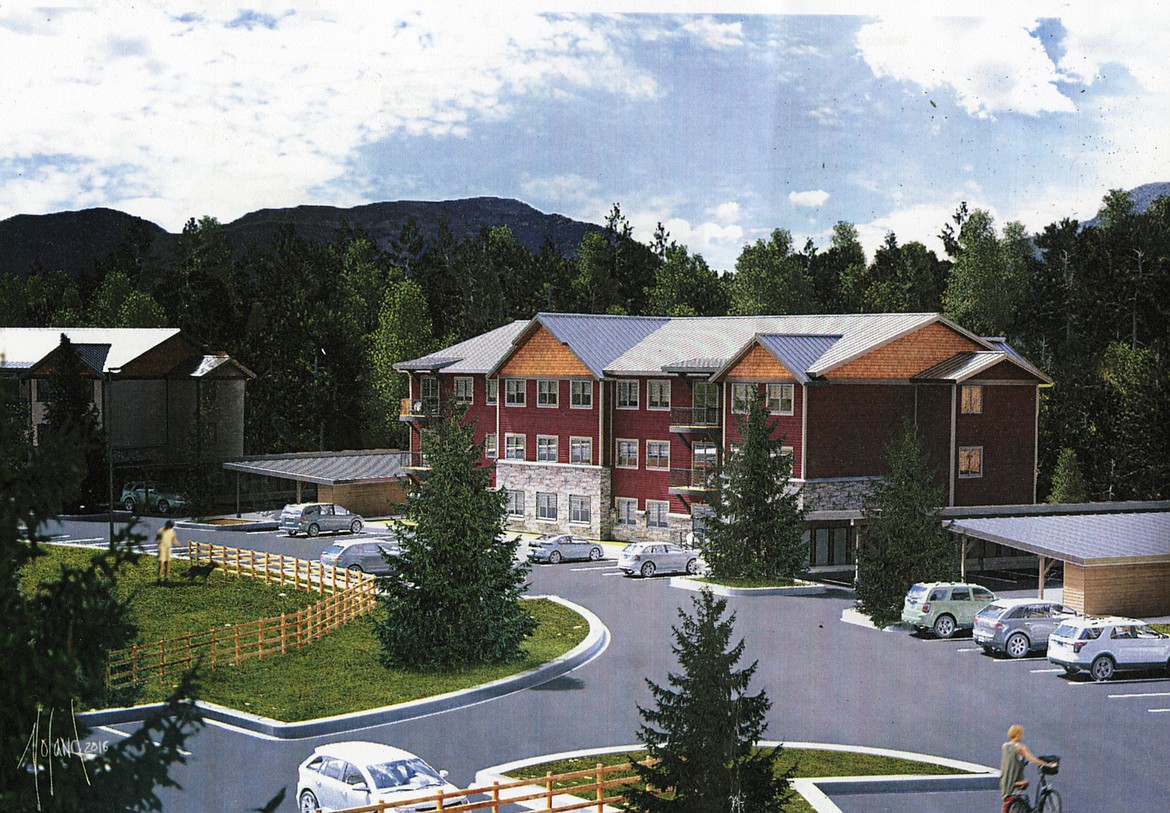 An artist's conception of the Highline Apartments.
by
CHRIS PETERSON
Editor
|
June 27, 2018 7:17 AM
A Missouri company is proposing a high density affordable apartment complex in Columbia Falls. Brent Brown of Greenway Capital and partners Dusty Emmert and Jill Cooper were in town last week to pitch the project to the chamber of commerce and neighbors.
The company hopes to initially build a 72 unit apartment complex on property at the end of Bill's Lane on 13.8 acres. Completely built out, Highline Apartments, as the project is called, would include 207 units.
Studio apartments would rent for $650, one bedrooms for $795 and two bedrooms for $995, Brown said.
The project, however, hinges on an amendment to the city's growth policy as well as a zoning change for the parcel.
The property currently has an urban residential land use designation, which anticipates densities of two to eight dwelling units per acre. Greenway proposing a multi-family land use designation with anticipated eight to 20 dwelling units per acre.
The zoning for the parcel would also have to be amended from its current one family residential (CR-3) to apartment residential (CRA-1).
In addition, a planned unit overlay for the parcel is proposed, to allow higher density for the apartments. About 65 percent of the parcel would be open space, with private parking, a clubhouse, carwash for tenants, playground, game courts, Frisbee golf, along with on-site management.
The road that services the apartments would be privately maintained.
Greenway has done similar projects in Missouri, Brown noted. He said the rentals would be 12-month leases — no short term rentals.
The planning board will hold a public hearing and consider the application on the project on July 10 at 6:30 p.m. City council is expected to take up the application on Aug. 6 at 7 p.m. Both meetings are at city hall.
Brown said learned about the area a few years ago when he visited Whitefish. Today he owns property there.
If the application is approved, he said they hope to break ground in September.
Recent Headlines
---