Marion murderer's parole denied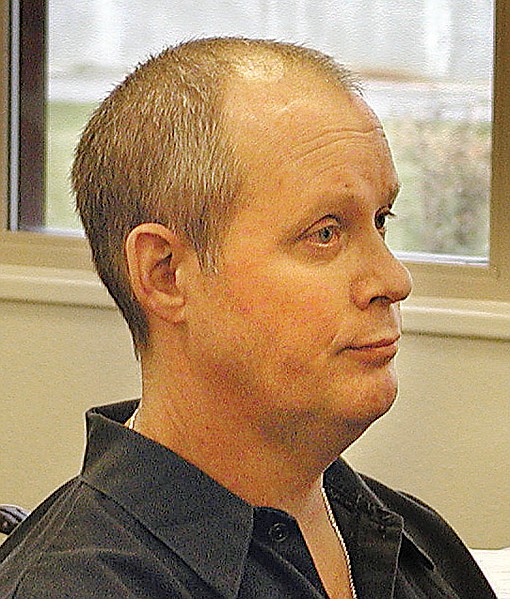 <p>Photo provided - Karl 'Randy' Bachman during his 2005 parole hearing.</p>
by
Hungry Horse News
|
November 4, 2013 10:04 AM
The 63-year-old man sentenced to life in prison for murdering two young girls in Marion in 1973 was denied parole during an Oct. 30 hearing in Deer Lodge.
Karl "Randy" Bachman was sentenced to prison in 1977 for murdering Jessica Westphal, 9, and Karen Tyler, 11, on July 31, 1973. He was convicted of taking the two girls into the woods and shooting each in the head six times.
Bachman was a prime suspect in the murders, but he passed three out of five polygraph tests, and his attorney eventually obtained a restraining order to keep detectives away from him.
He wasn't charged with the murders until 1977 after he molested and threatened to shoot Janet Miller, a 19-year-old Glacier National Park employee at the time. Miller was hitchhiking to work when she was picked up by a man in a truck who, instead of taking her to Glacier Park, drove down a road at Lake Five.
The man then molested her, showed her he had a gun and ordered her to lay down on the floorboard of the truck. Miller grabbed the man's gun, but he wrestled it back. He then told her he "must be crazy" and "didn't want to do anything like this," and Miller convinced him he needed to talk to her. When he agreed, she jumped out of the truck and ran. Miller later identified the man as Bachman.
Flathead County Attorney Ed Corrigan traveled to the Montana Board of Pardons and Parole hearing carrying letters from 10 or 12 people, including former county attorneys Tom Esch and Ted Lympus. He said Westphal's brothers, Ben and Creed, and Ben's wife testified at the hearing.
"They gave very emotional, powerful testimony about how this impacted them and their family and how it is still affecting their family," he said.
Corrigan said Bachman's case was one of the worst he'd seen in his three decades as a prosecutor.
"As I told the board, there are some crimes for which a person sentenced to life in prison should serve life in prison, and this is one of them," he said.
Bachman later reported he had suffered from excruciating headaches and blackouts his whole life, for which he was medicated.
During a 2005 parole hearing, Creed Westphal referred to Bachman's confession, saying he raped the two young girls and shot them repeatedly "like it was target practice."
Bachman will be eligible for another try at parole in six years or sooner if ordered by the parole board.
Recent Headlines
---