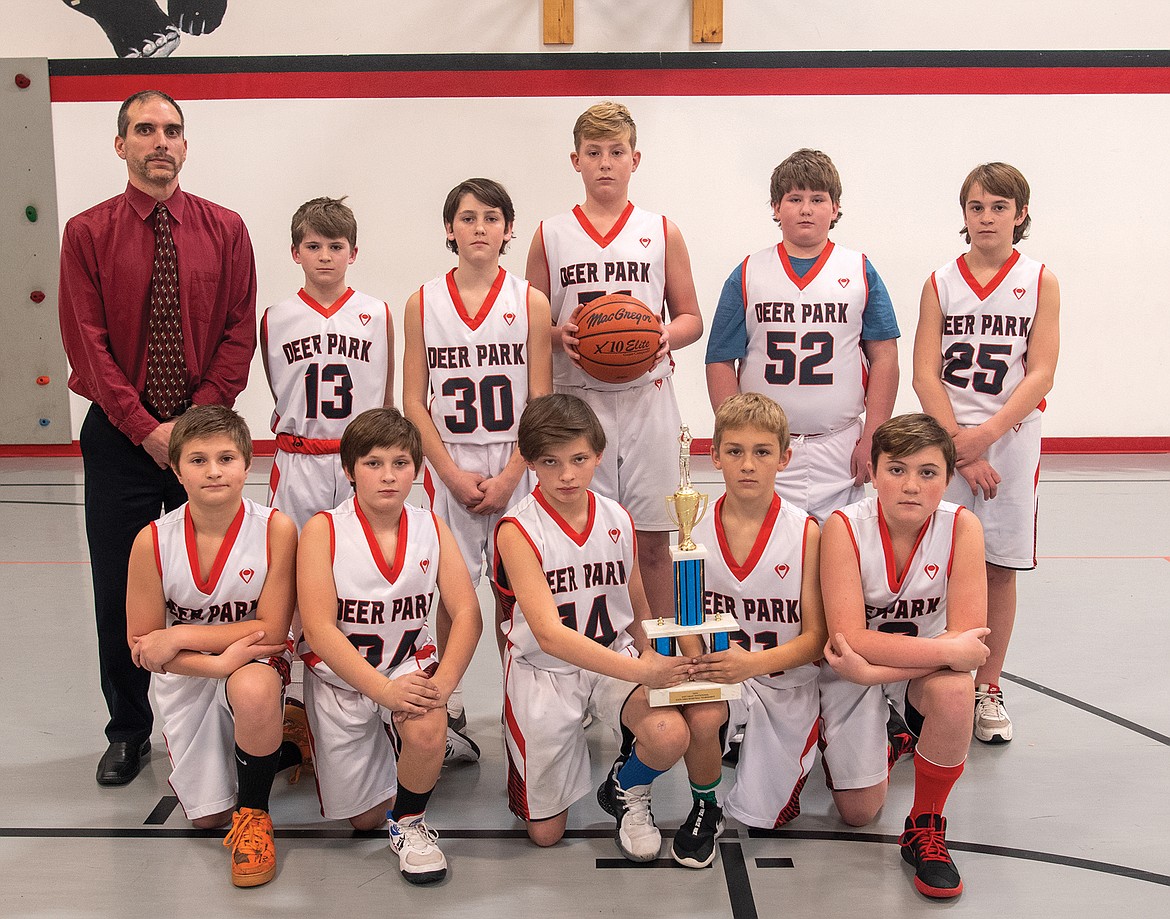 The Deer Park fifth and sixth grade basketball team recently won the county small school championship under the guidance of coach Robert Hall. Front row, from left is Jaxson Caldwell, Hunter Strandberg, Hayden Strandberg, Hunter Perry; back row coach Hall, Willem Pedersen, Jory Hill, Rhett Linskoog, Blayze McCracken and Tyson Bessen. Not pictured is Eli Crockett and Eddie Read. The boys beat Homeschool 50-13 and had a 14-0 record.
December 23, 2020
Stories this photo appears in: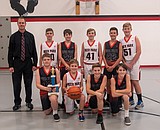 December 23, 2020 7 a.m.
The Deer Park seventh and eighth grade basketball team, with a few sixth graders sprinkled in, recently won the Flathead County small school championship, downing St. Matthews 41-21 in the final.
---