Girls thump Frenchtown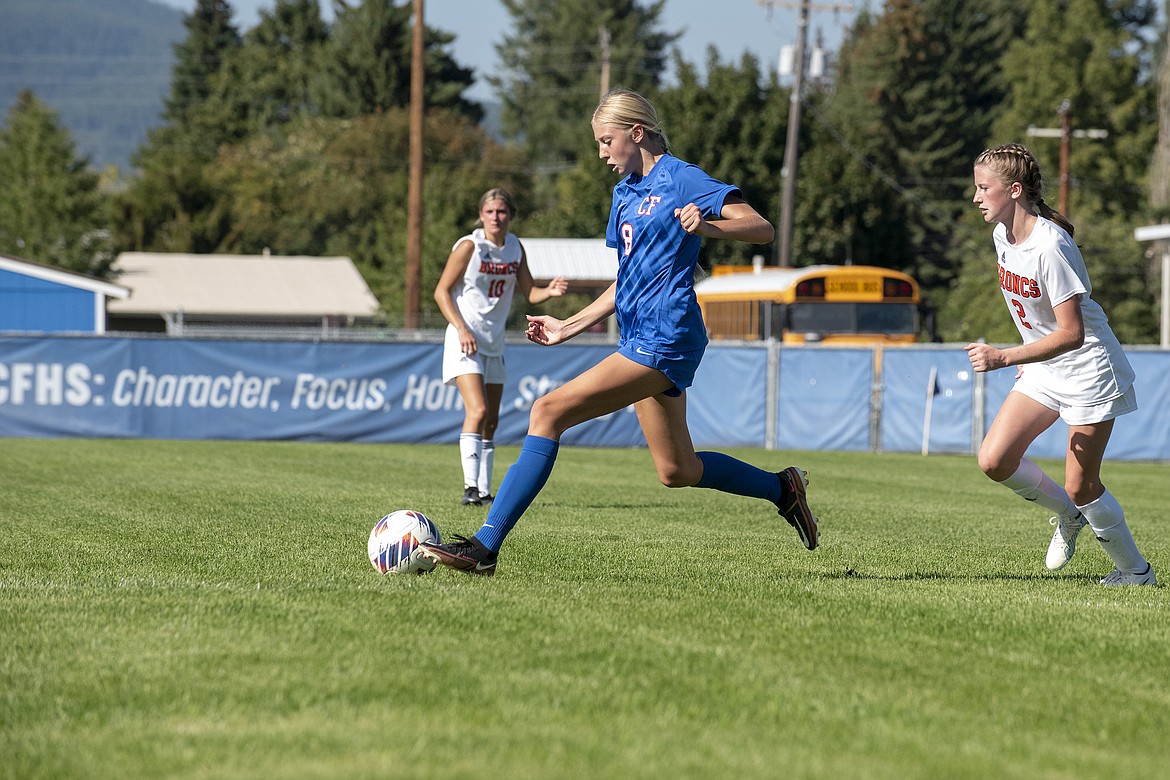 Onnikka Lawrence takes a shot against Frenchtown in a home game on Tuesday, Aug. 29. The girls ended their game before the first half was over with a 10-0 score.
by
AVERY HOWE
Photographer
|
September 6, 2023 2:00 AM
The Columbia Falls girls soccer team blanked Frenchtown 10-0 last Tuesday.
A game against Corvallis was postponed due to a lack of players for the Blue Devils.
Three freshman — Onnika Lawrence, Riley Byrd and Tatiana Raymond — scored for the Wildcats against the Broncs, with Alexa Friske earning an assist. They were able to well work alongside consistent top scorers and senior leadership Josie Harris and Hope McAtee, proving the team's overall deadliness on offense.
On Tuesday after press time, the Cats were set to face Bigfork on the road.
The girls' coach Thomas Clark noted that Bigfork's soccer program is known to have a direct, physical attack. His team will work on dictating offensive play, a skill they have proven, and honing in on their defensive structure as they face not only Bigfork, but Whitefish, which pose a more serious offensive threat than the teams the Cats have played so far this season.
"Any team that has won the conference deserves our respect… the conference is strong," Clark said of Whitefish and Bigfork. "It's exciting to see all of our work coming to fruition."
The team will play in Polson on Sept. 7 at 5 p.m. The Wildcats take on Whitefish for the first time this season Sept. 12 at home, with girls starting at 7 p.m.
Recent Headlines
---