Alexander "Lee" Downes, 95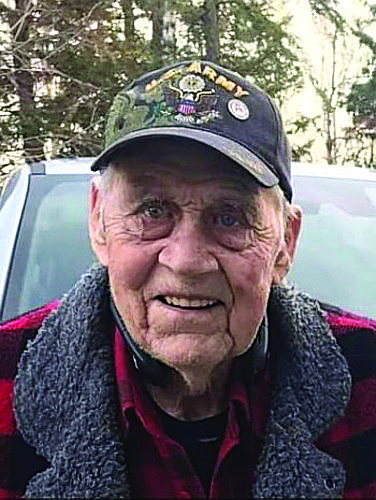 |
October 24, 2023 9:00 AM
Longtime resident of the North Fork, Alexander Lee Downes, passed away peacefully at his home in Columbia Falls on Oct. 3, 2023 at the age of 95.
Lee was born and raised in Columbia Falls and spent much of his life in the North Fork. In his younger days, he was a logger working with his father and grandfather running logging horses on various jobs in the woods.
In the 1950s, during the Korean War, he was drafted into the U.S. Army where he was stationed in Germany and Italy. He was proud to serve our country. When discharged, he purchased his first property in the North Fork, which was his most prized possession.
In 1961, Lee married the love of his life, Marietta McCracken Christenson, and raised their family of six children together in the South Fork.
Lee continued logging and had contracted with the forest service for many years. He had the gift of gab and storytelling, and anyone blessed to work with him knew there was only one way: his way. He spent a lot of time in the woods where he felt most at home. Lee was an avid fisherman, trapper, hunter, and nature enthusiast - finding joy in all the Montana seasons.
Lee was extremely involved in his community volunteering with the North Valley Search and Rescue (NV 6), teaching hunters safety courses, teaching survival classes, and serving as Special Deputy for the North Fork.
Lee is survived by his brother Jack Downes, six children: Cheri (Bob) Taylor, Doreen (John) Belston, Hal (Bobbi) Christenson, Dan (Denni) Christenson, Kerri Kelly, and Marilee (Gary) Montano; many grandchildren, great-grandchildren, nieces, nephews, cousins and an enormous amount of great friends. He is preceded in death by his beloved wife, Marietta Downes. A memorial service will be announced at a later date.
Recent Headlines
---