Anastasia M. Follett, 95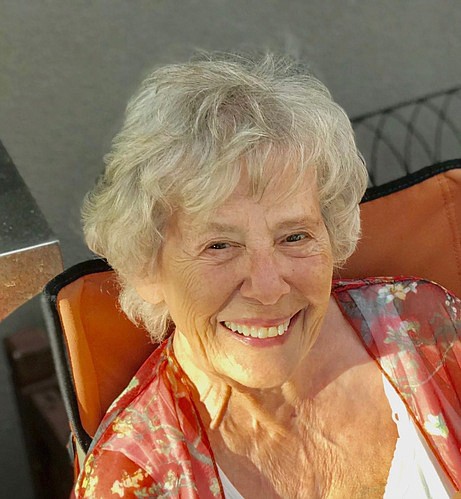 |
November 1, 2023 2:00 AM
   Anastasia M. Follett, 95, passed away Oct. 25, 2023 at her home in Whitefish with family by her side. Please join us for an open house to celebrate Anastasia on Nov. 11 from 1 p.m. to 3 p.m. at the family home, 2488 E Lakeshore Drive, Whitefish.
Anastasia was born on Feb. 11, 1928 to Anastasia and Nicholas Herriges in Whitefish and was raised with eight brothers and two sisters. Anastasia was the oldest girl in this large family and always joked that she raised the three youngest siblings. 
After graduating from Whitefish High School, Anastasia worked at Lacy Photography, where Marion Lacy taught her and she excelled at the art of hand tinting black and white photographs into beautiful color images.
In 1949, Anastasia married Doug Follett and soon arrived the first of four daughters. Her focus then was raising "the girls."
The family spent several years living in Columbia Falls, where Doug taught American history at the high school, before deciding to build their home on Whitefish Lake.
When their youngest daughter began first grade at Muldown Elementary, Anastasia decided to go with her, and worked as a teacher's aide for several years. For a couple of seasons, Anastasia experienced the Big Mountain life while working at the lift ticket office. She eventually became the receptionist at Whitefish Medical Clinic and worked there for many years until retirement. During this time, Anastasia also served several terms on the Whitefish School Board.
Tashe, as her family called her, had many interests. She was an artist, seamstress (taught her Home Ec teacher how to sew), quilter, gardener, and avid reader. Her 15-foot hand-braided rug is a thing of beauty and a family treasure. 
Though Anastasia spent most of her 95 years in Whitefish, she loved to travel. She enjoyed trips to Hawaii, Japan, and Mexico with her brothers and sisters. She also enjoyed the yearly Herriges family reunions, that could easily number over 50 attendees. She was proud of her family for establishing the Herriges Memorial Scholarship for WHS graduates, in honor of their parents who came to Whitefish in the early 1920s.
 In later years, she and Doug spent winters in Florence, Arizona, soaking up the sunshine and the desert with friends. Summers at their home on Whitefish Lake were always filled with sounds of children, grandchildren, great grandchildren, family, and friends.
In 2016 (at age 88), Anastasia and Doug were the driving force to create a family orchard. She stood by the Greek proverb, "A society grows great when old men plant trees in whose shade they shall never sit."
Above all, Anastasia was an extraordinary mother, kind, gentle, and always the soft spoken advocate for her children and grandchildren. There was nothing more reassuring than her beautiful smile to say that you were safe and supported. 
Anastasia is preceded in death by her daughter, Lynn Stocking; infant sons Gregg and Douglas; brothers Edgar, Allen, Norbert, Pat, Jim, Mark,  and sister Caroline Fisher.
She is survived by her husband Doug; daughters Jen Follett McCaw (Bill), Audrey McNally (Michael), Karen Follett (Hal Bennett); son-in-law Tom Stocking; grandchildren Geoff, Sarah, Sydney, Riley, Austyn; great grandchildren Sebastian, Benedict, Alex, Noah, Thea, Sienna, Georgiana, Elijah; sister Mary Bullman; brothers Rol and Dan Herriges; and a multitude of nieces and nephews.
  You too, my mother, read my rhymes   
For love of unforgotten times,  
And you may chance to hear once more   
The little feet along the floor.  -—  Robert Lewis Stevenson
In this family, with every baby that is rocked to sleep, we know you'll be right there. Thanks for everything Mom, we love you. 
Recent Headlines
---