Softball team on a tear heading into divisionals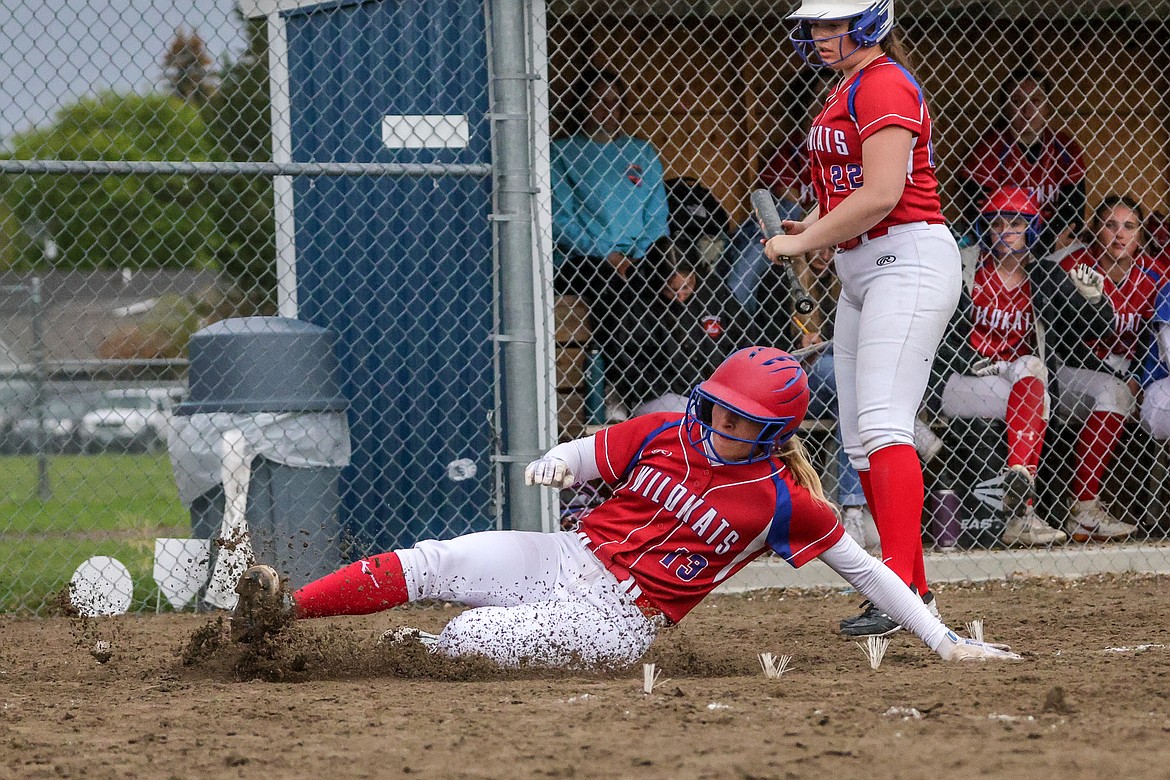 Senior Sydney Mann slides in to score at home against Libby earlier this month. The Kats have been racking up the runs as the postseason approaches. (JP Edge photo)
by
Hungry Horse News
|
May 17, 2023 2:00 AM
The Columbia Falls softball team continued its winning ways over the past week on the road, dropping Ronan last Tuesday, 7-3, then Glendive 18-3, Florence 7-1, Lockwood, 20-11 and Butte High junior varsity, 10-6 at the Laverne Combo Tourney in Butte over the weekend.
The Kats are now 16-3 on the season.
They faced a key matchup against Polson on the road Tuesday after presstime. The winner will determine the regular season conference title. The Kats lost to Polson 8-6 earlier this season, so if they beat the Lady Pirates by 3 runs or more, they'd win the regular season Northwest A title and go into the divisional tourney later this week the top seed. The tourney is in Frenchtown.
Columbia Falls lone conference loss was to Polson. Polson is 8-0 in conference play and 12-5 overall.
The state tourney looks to be a barnburner.
Billings Central is the team to beat at 14-0 in the Southeast, while Frenchtown, a perennial contender, is 16-2 in the Southwest.
In the Northeast, Havre is 15-2.
The Kats are led by some big hitters.
Haden Peters, Aspen Dawson, Maddie Moultray, Sydney Mann and Demye Remsel all have a host of homers this season and can knock it out of the park on any at-bat. It's the best hitting team Columbia Falls has seen in years.
Mann had six RBIs against Lockwood over the weekend, including two homers. Peters homered in the first, doubled in the second and hit a grand slam against Glendive on Friday.
Moultray has been stellar on the mound and Mann has pitched quality innings this year as well.
Moultray struck out four against Glendive and went eight innings against Ronan with just three earned runs in a game that went extra innings.
Recent Headlines
---