Rocks bring a little happiness to the world, classroom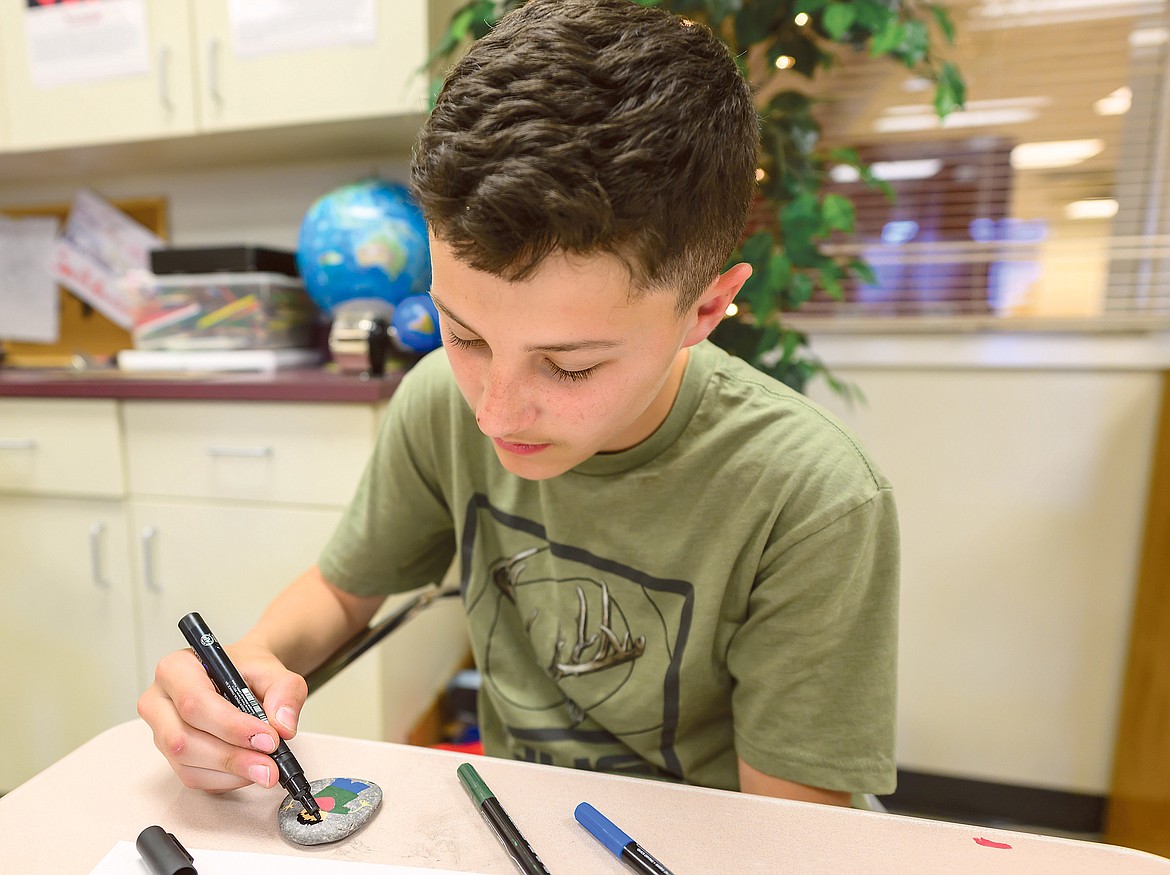 Tadd Scott works on his rock.
by
Hungry Horse News
|
May 17, 2023 2:00 AM
Melissa Sweeney wants to bring a little happiness and compassion into the world, one rock at a time.
She uses hug rocks, a popular form of kindness where someone paints a message on a rock and then gives it to a friend, or even a stranger, who might need a little pick-me-up.
She gave one her to grandchild recently who took it to school.
"I didn't have to use it grandma," her granddaughter told her when she got home from school. "Everyone had a great day."
Sweeney works at the gates at Glacier Park International Airport and uses the hug rocks for passengers who might be having a tough time.
"It feels like I have handed them a permission slip for them to share part of their lives," she said.
Sweeney has taken the concept to the classroom. Recently she was in Marcy Birdsell's seventh-grade social studies class. The kids in the class were doing something similar, painting messages about themselves on rocks, with their name on the front and a message on the back.
The kids found it to be a fun exercise.
Sweeney collected all the rocks and then will have them sealed. She'll then return them to the class as keepsakes.
Recent Headlines
---