Kats drub Browning, Libby in softball action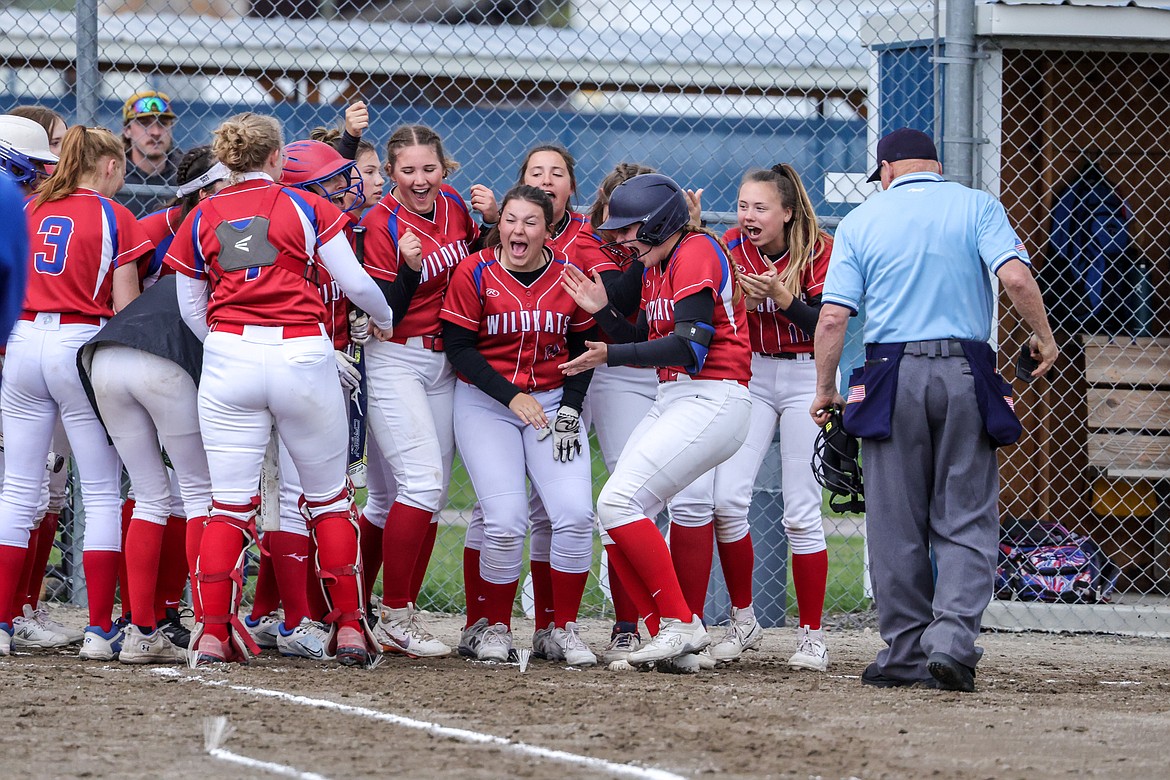 The Wildkats celebrate a grand slam by Maddie Moultray on Friday against Libby. (JP Edge photo)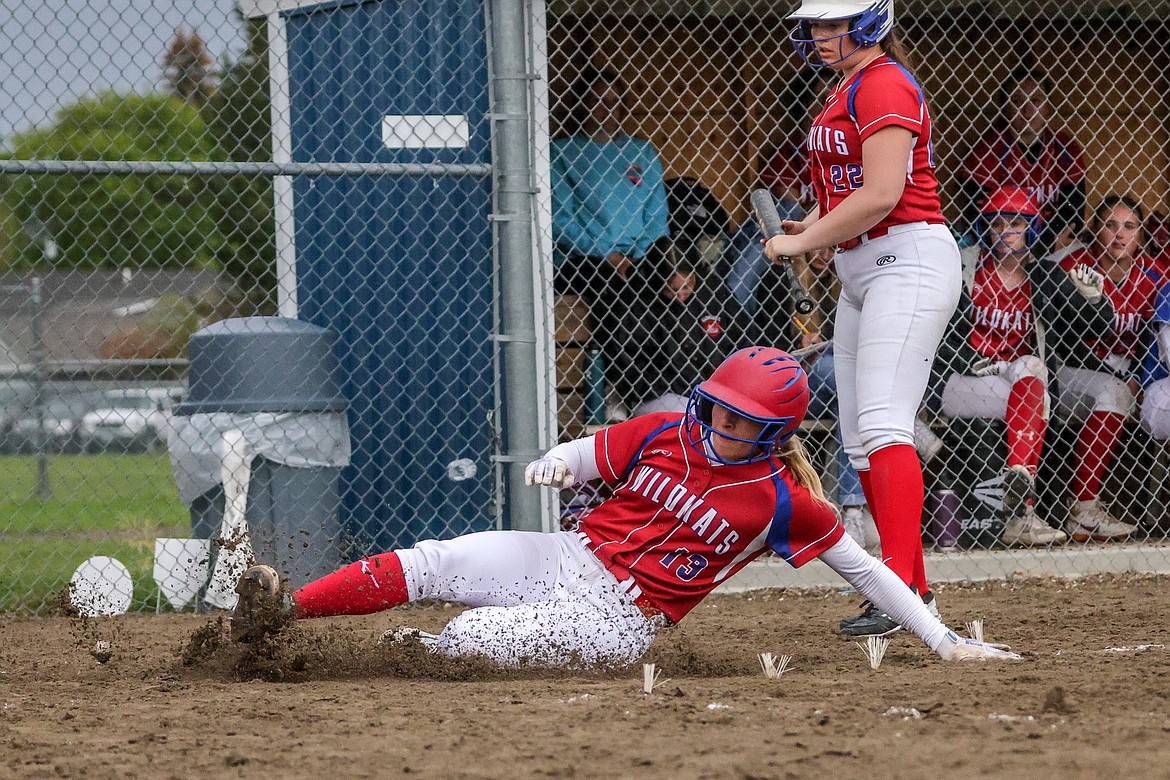 Senior Sydney Mann slides to score at home against Libby on Friday. (JP Edge photo)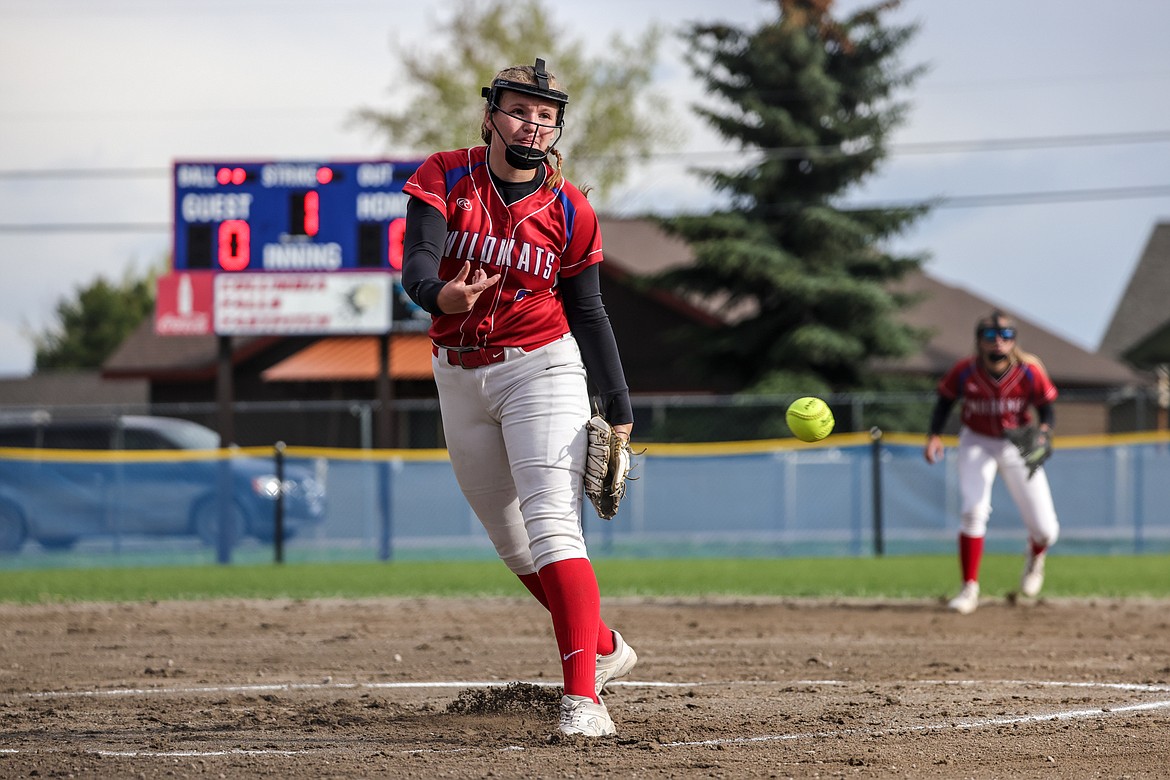 Maddie Moultray pitches for the Wildcats at home on Friday. (JP Edge photo)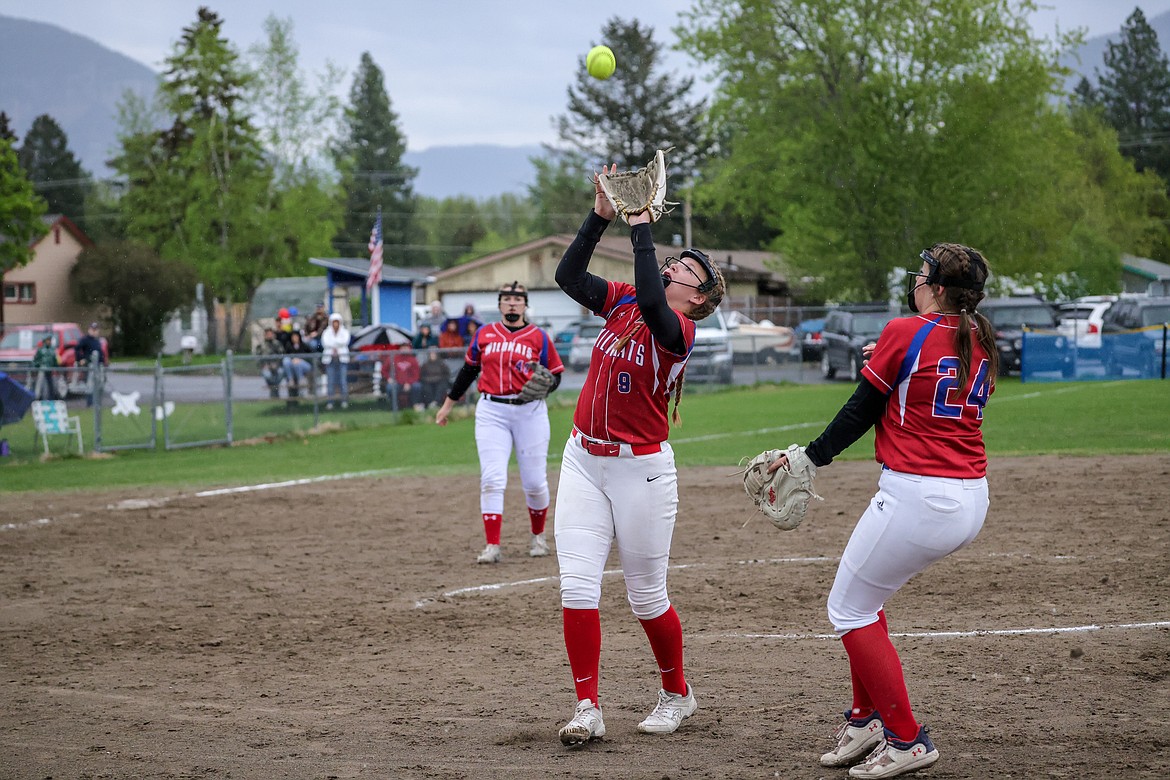 Maddie Moultray catches a pop fly at home on Friday against Libby. (JP Edge photo)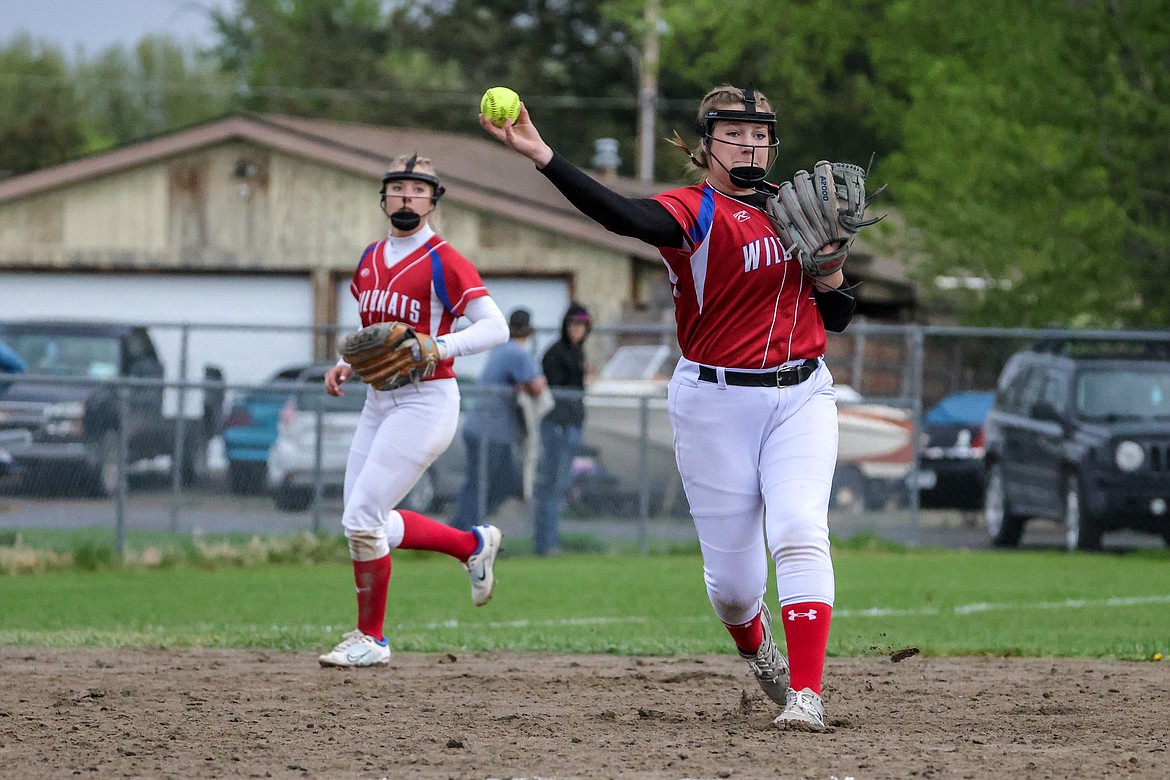 Haden Peters throws an out to first at home Friday night. (JP Edge photo)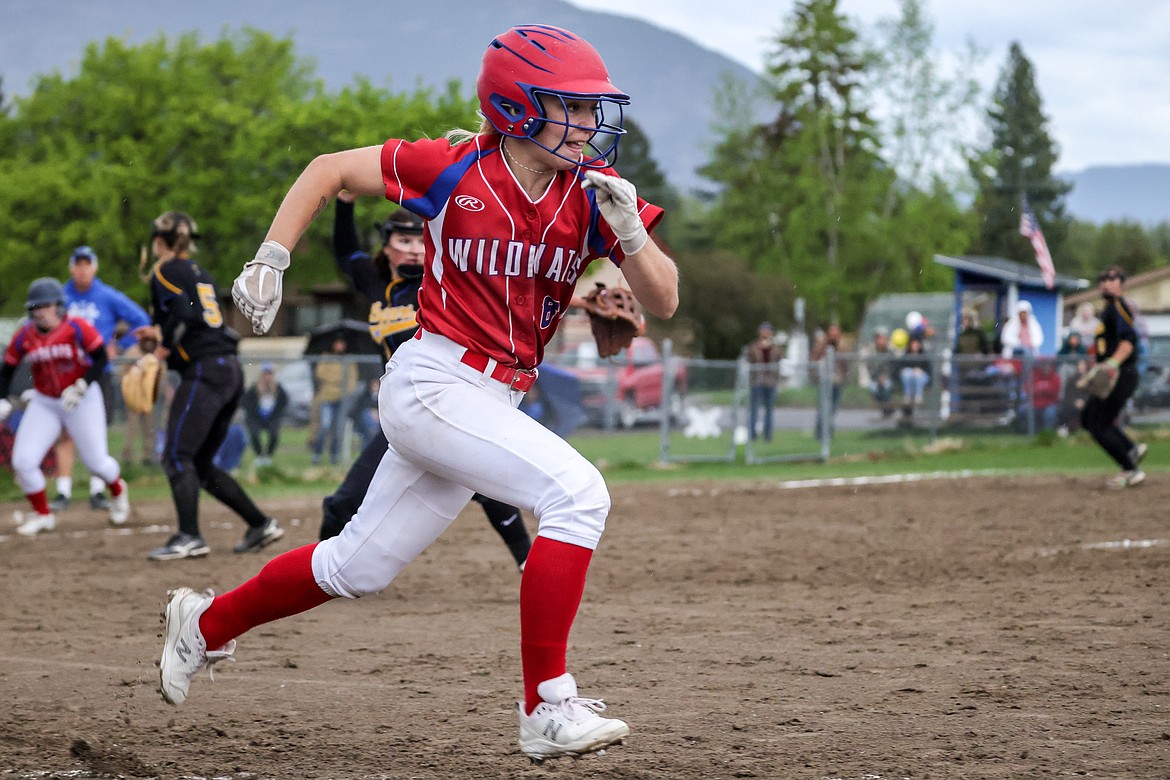 Tayler Lingle runs to first on a base hit at home on Friday. (JP Edge photo)
Previous
Next
by
Hungry Horse News
|
May 10, 2023 2:00 AM
The Columbia Falls softball team went 2-0 on the week, dropping Browning 25-0 on the road last Tuesday and Libby at home Friday 17-6 for senior night.
Demye Rensel and Maddie Moultray had homers against the Indians, as the Wildkats put up 18 in the first two innings against Browning in a game that lasted three innings.
Moultray went the distance on the mound, allowing one hit while striking out eight.
On Friday, Moultray also had a stellar game, with 8 RBIs. She had two homers and a double and struck out six on the mound for the Kats.
Moultray hit a grand slam in the bottom of the second.
Aspen Dawson also had a homer and three RBIs and Haden Peters had three RBIs as well.
The girls were up 11-4 after three innings, scoring five in the third.
Libby would score two in the top of fourth to make it 11-6, but the Kats answered with one in the fifth and six in the sixth to put the game out of reach.
The Kats faced Ronan Tuesday after presstime and then in a tournament at Butte over the weekend.
Recent Headlines
---