Mary Robertson, 61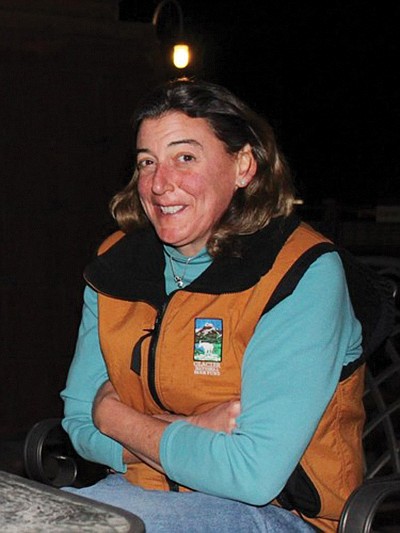 Mary Francis Robertson
July 3,1961 - Feb. 19, 2023
Mary Robertson of Hungry Horse passed away on Feb. 19 shortly after a diagnosis of stage 4 metastatic cancer.
She is succeeded by her husband Mark Robertson of Hungry Horse; her siblings Tad Van Leer, Katie Parkinson and Peter Van Leer; plus 19 beloved nieces and nephews.
Mary was born on July 3,1961, to Ted and Sue Van Leer and grew up in Glen Ridge, New Jersey where she excelled at both track and field and swimming. She developed her love of the outdoors on family ski trips to New England and summers at the family's lakeside camp in Maine.

She attended Colby Sawyer College before graduating with a degree in psychology from the University of New Hampshire. Mary also participated in National Outdoor Leadership School. Over a camp stove in some cold remote Wyoming location, she discovered that she really liked to cook for people and had a knack for making whatever is at hand taste and feel great to the lucky who got served. This led her to enroll in the Culinary Institute, Hyde Park New York, where she became a true master at serving great food.
It was around this time that she met her husband Mark and together, with some help from Mary's dad, they purchased a classic New England Tavern and restaurant, "Riverworks Tavern" that they operated and expanded for nearly two decades. 1999 was a year of change as they followed Mark's lifelong dream of the Montana lifestyle. They sold the Tavern to make proceeds to purchase the Glacier Park Inn Bed and Breakfast. The years between found the couple delighting family, friends and guest with hospitality that reflects local culture earning them high reviews and repeat visitors.
Athlete, chef, tavern keeper, B&B hostess, philanthropist, naturalist, and volunteer servant of her community, Mary served on the board of the Glacier National Park Conservancy, The Great Bear Society, and eventually the Canyon Community Church in Coram, to name only a few. Mary loved family and friends, bears, skiing, hiking, fly fishing, and was an avid member of the West Glacier Golf Club. She will be sorely missed.
Services for Mary will be held for her at the Canyon community church at 11:30 a.m. on March 11. All are welcome.
Recent Headlines
---