Floyd McClanahan, 84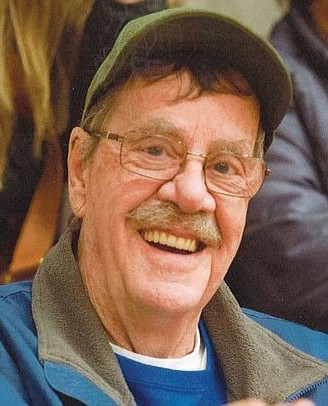 Floyd "Red" McClanahan, of Columbia Falls, passed away on Thursday, March 2, 2023, at the age of 84. He was a beloved husband, father, grandfather, great-grand father, brother, uncle, and friend to so many who will miss him dearly.
Floyd was born on Jan. 1, 1939, in Lewistown to Kenneth and Phyllis McClanahan. He spent his childhood working on the family farm and causing mischief with his many brothers and sisters. During his late teens and early 20s Floyd worked at various farms in central Montana and served in the US National Guard. During this time Floyd met and married the love of his life Rita Fenner.

Floyd and Rita moved to Columbia Falls in 1965. Floyd worked for the Plum Creek Plywood Mill from 1965-2000 as a forklift operator and earned his nickname "Red" due to the red jacket he commonly wore. Red and Rita were blessed with three incredible children of whom they are exceptionally proud. Above all else Red was devoted to his family, and loved watching his kids and grandkids play sports, attending art shows, teaching them to fish/hunt and building/fixing things.
Red was an avid fan of his University of Montana Grizzlies and Columbia Falls High School and football and basketball even after his own kids and grandkids no longer attended CFHS. He loved fishing and was a fixture on the bridge over the Flathead River as he spent many hours catching whitefish and kokanee salmon. Red also had a passion for woodworking. His works now grace many of his family and friends' homes and his signs still hang in local businesses, including, The Night Owl/Back Room restaurant. Another of his favorite hobbies included playfully giving The Nite Owl wait staff a hard time and spending time with his friends in the Keno room.

Red is preceded in death by his parents, his siblings, Lloyd, Rick, and Donna, and his eldest son Jay. He is survived by his loving wife of over 60-1/2 years, Rita; brothers Bob and Earl McClanahan; sisters Joyce Ahlgren, and Linda McClanahand; daughter Jody (Kevin) Wolf, son Russell (Kara) McClanahan, daughter-in-law Merida McClanahan grandchildren Kalee (Tydess) Revilla, Derek (Autumn) Wolf, McKenzie (Skyler) Pardue, Kyle McClanahan, Connor McClanhana and Kellen McClanahan; step grandchidlren Breanna Schaefer and William Steppe. He is also survived by great-grandchildren Kimber and Brady Wolf, Gwenn and Giaa Revilla, Macee Bell and Kyler McClanahan.
In lieu of flowers, the family wishes to ask that donations be made to the Flathead County Agency on Aging, who has provided so much support and guidance. Contant them at 406-758-5730 or 406-752-5737. Their addresses 40 11th St. W. Ste 100 Kalispell, MT 59901. The family would also like to extend our gratitude to the kind and dedicated staff at Hidden Meadow Memory Care.
Recent Headlines
---