Florida developer eyes another big farmland tract adjacent to Bad Rock Wildlife Management Area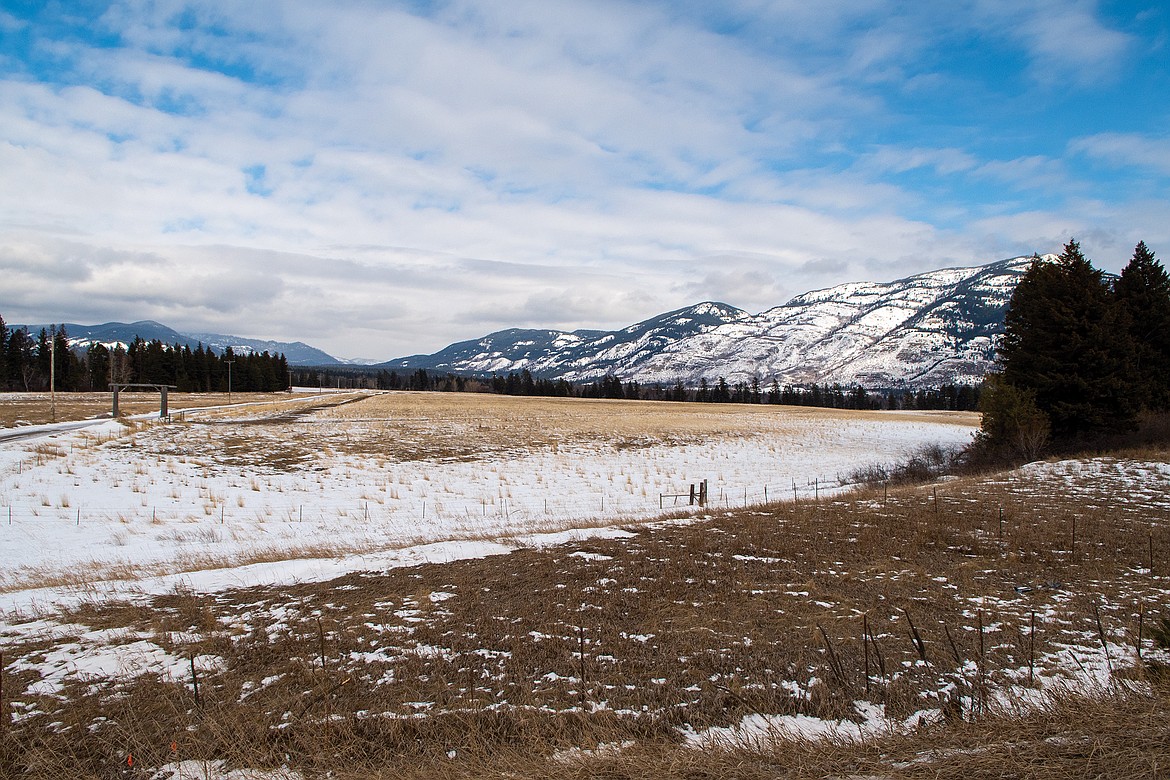 This parcel of land east of Columbia Falls is also eyed for a subdivision by a Florida firm.
by
CHRIS PETERSON
Editor
|
March 8, 2023 2:00 AM
A developer out of Florida is asking Flathead County for a zone change from SAG-10 (suburban agricultural) to R1 (residential) on about 112 acres of farmland west of Columbia Falls.
The property is currently part of the Wilkinson Family Trust, according to tax maps. It directly borders the Bad Rock Wildlife Management Area to the north and the west.
"Location Acquisitions intends to use the associated land to develop single family residences. Amending the parcel's zoning to R-1 will allow landowners to make use of the value of the land and location to meet market demand for housing due to significant population growth," the developer claims in its application to the Flathead County Planning and Zoning Office.
Separately, Location Acquisitions, also known as Location Ventures of Coral Gables, Florida, is also proposing a 180 unit rental complex on 22 acres just east of the Flathead River Bridge on what is also farmland and wetlands.
That project calls for 99 single family attached homes in 3 and 4- unit buildings and 81 apartment units along Highway 2. It is currently being considered by the city of Columbia Falls. A public hearing on that proposal is March 20 at 7 p.m. at the Columbia Falls Junior High.
The city-county planning board previously rejected it, but city council has final say in land use matters. The planning board is advisory only.
The application to the county does not include a layout of the proposed subdivision. At this point, it is only seeking the zone change.
However it claims that the zone change "makes it economically viable to design a potential residential project in such a way as to preserve the distinct agricultural, scenic and recreational character of this are through excellent architectural design and the preservation of significant open space on top of prioritizing large lots with environmentally-minded landscaping,"
they claim.
R-1 zoning allows for homes on one acre lots.
The developers claim they recognize existing agricultural and other land uses adjacent to the 112 acre parcel.
"The project will not adversely affect the existing values or land uses, but would rather sustain, or enhance those property values and uses," the developer's application states.
It notes it's about 1 mile from the city limits.
Montana Fish Wildlife and Parks has already written a letter of concern, raising concerns on impact to local wildlife, including cutting off migration routes for a local elk herd. There's also concerns about bird life as well as potential impacts on streams, wetlands and waterways.
There is a pristine spring creek on the property.
The Flathead County Planning Board is scheduled to take up the zone change petition at its April 12 meeting.
Recent Headlines
---