Boys take fifth, play in game for shot at State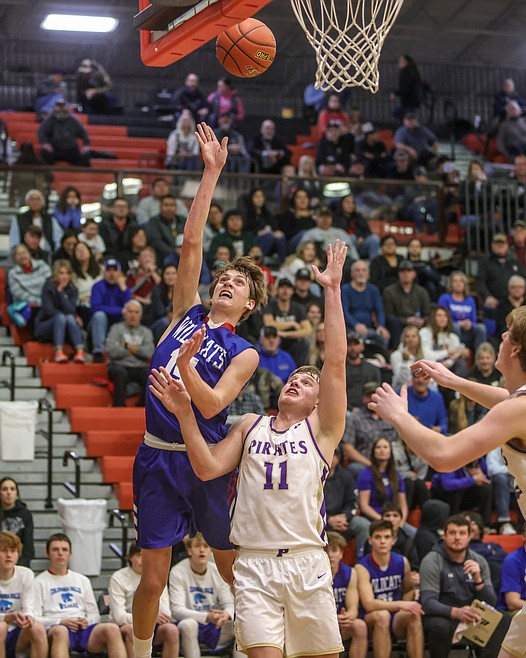 Junior Jace Hill goes for a lay up in the Western A Divisional Tournament on Friday against Polson. (JP Edge photo)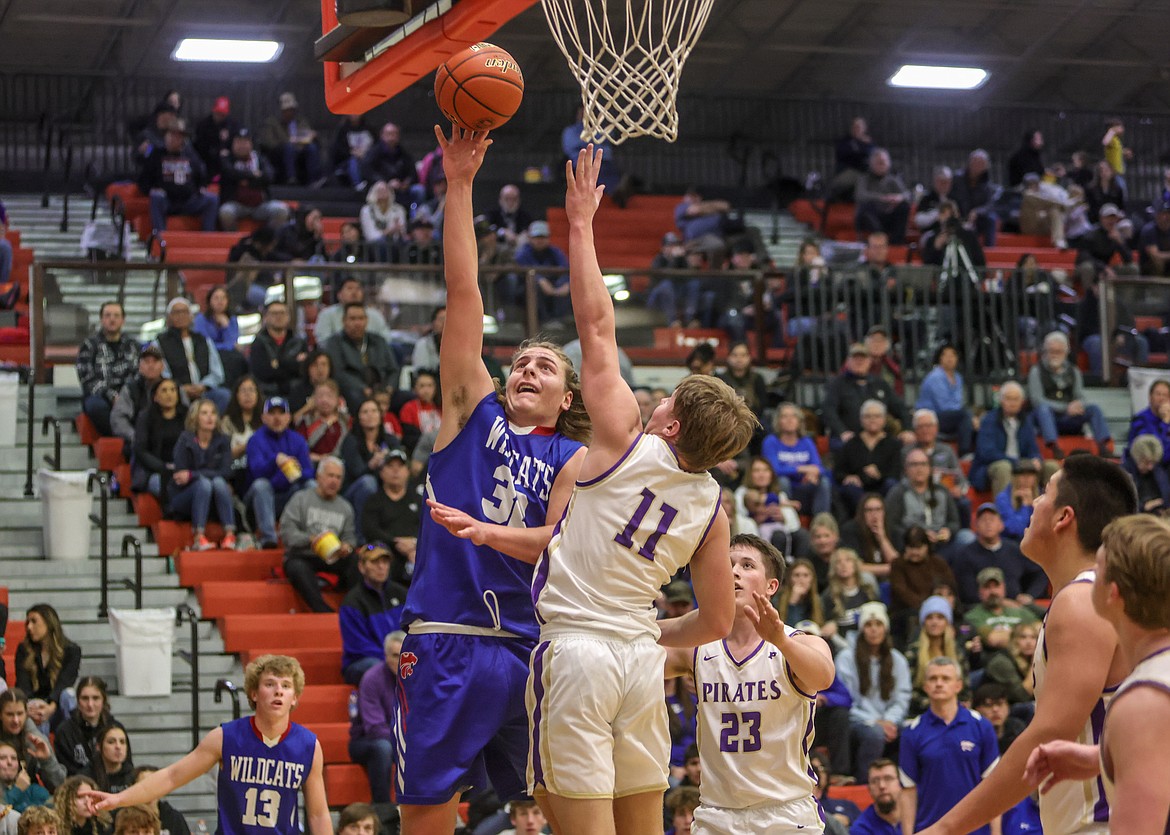 Junior Cody Schweikert goes for a lay up in Ronan in the Western A Divisional Tournament on Friday. (JP Edge photo)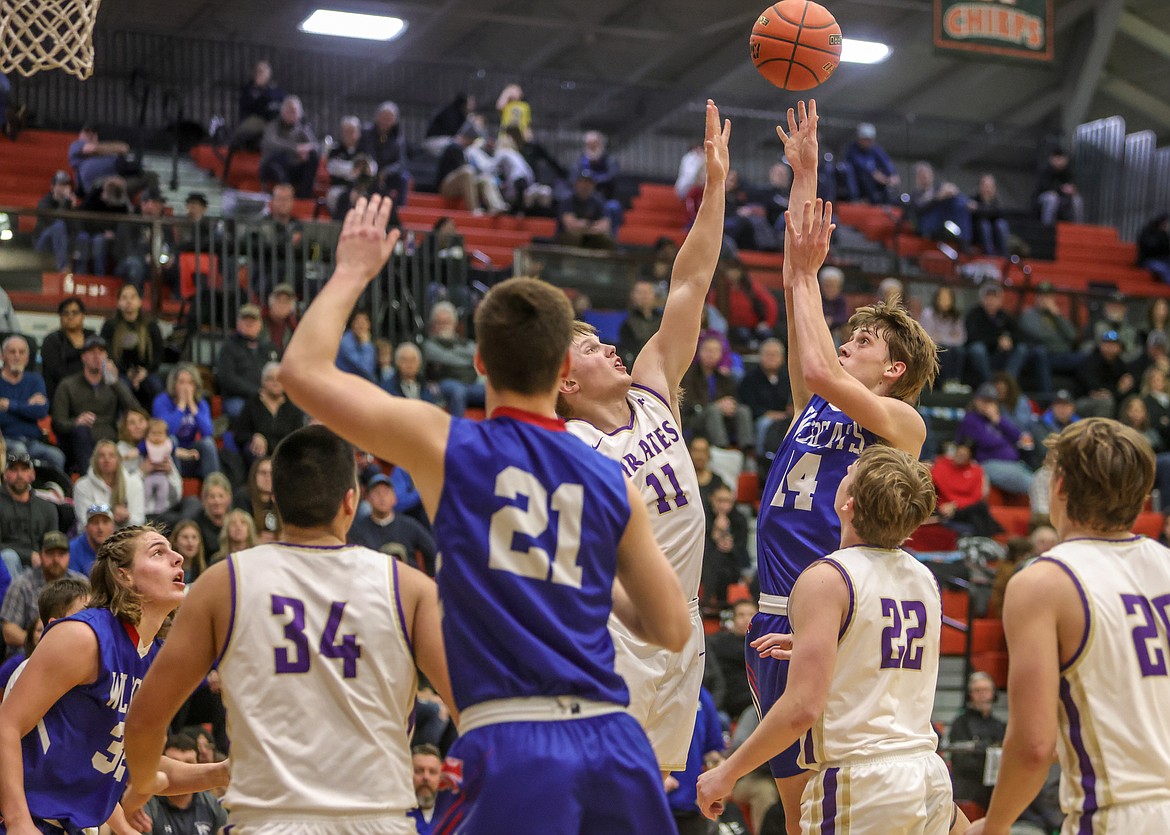 Junior Jace Hill shoots against Polson on Friday in the Western A Divisional Tournament in Ronan. (JP Edge photo)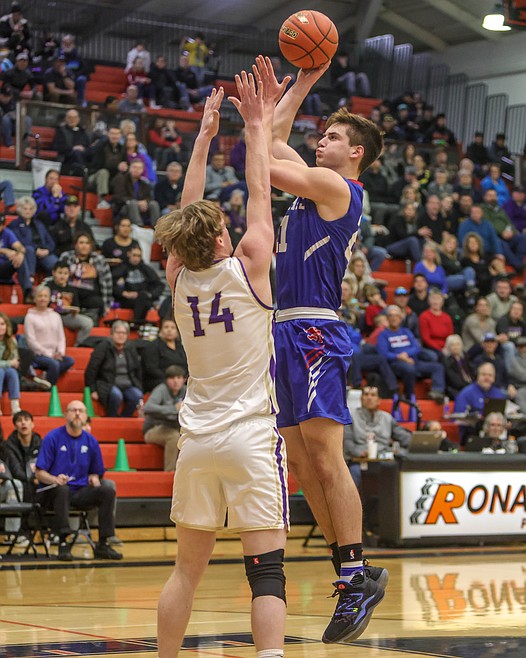 Senior Bryce Dunham takes a shot against Polson in the Western A Divisional Tournament in Ronan on Friday. (JP Edge photo)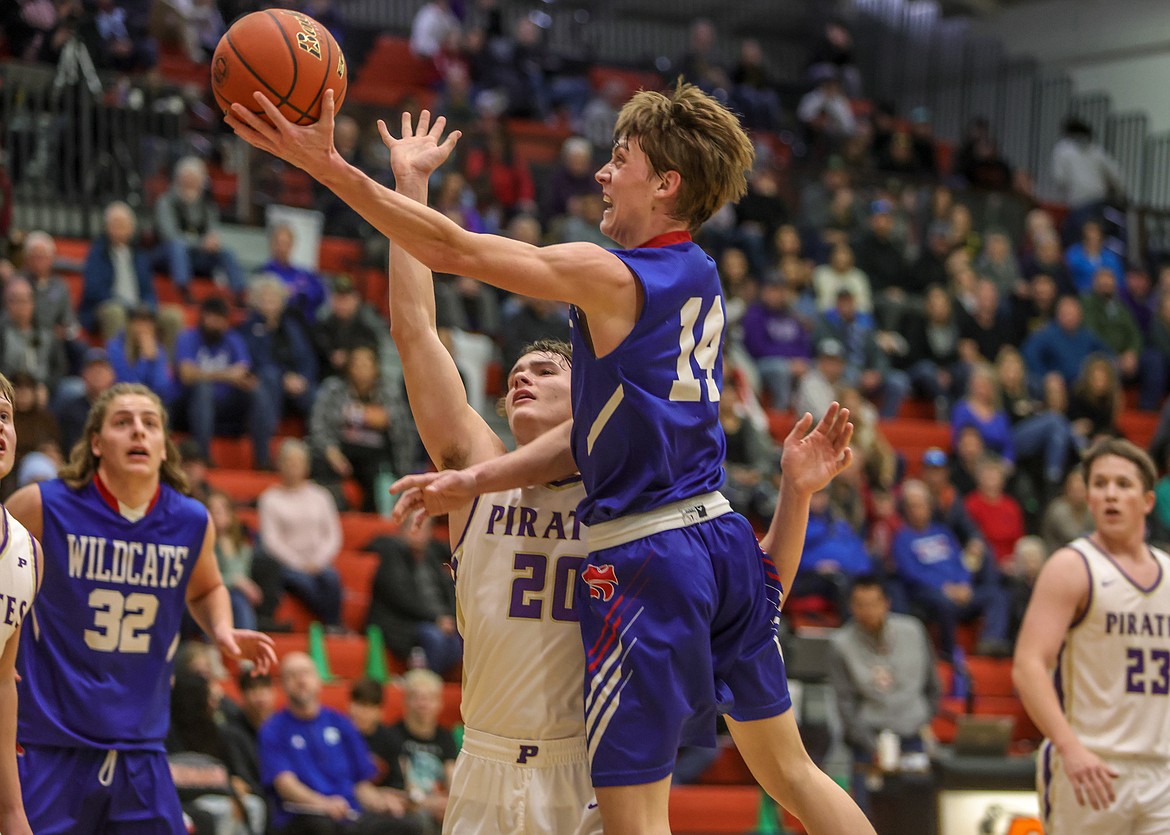 Junior Jace Hill jumps towards the basket on Friday in the Western A Divisional Tournament. (JP Edge photo)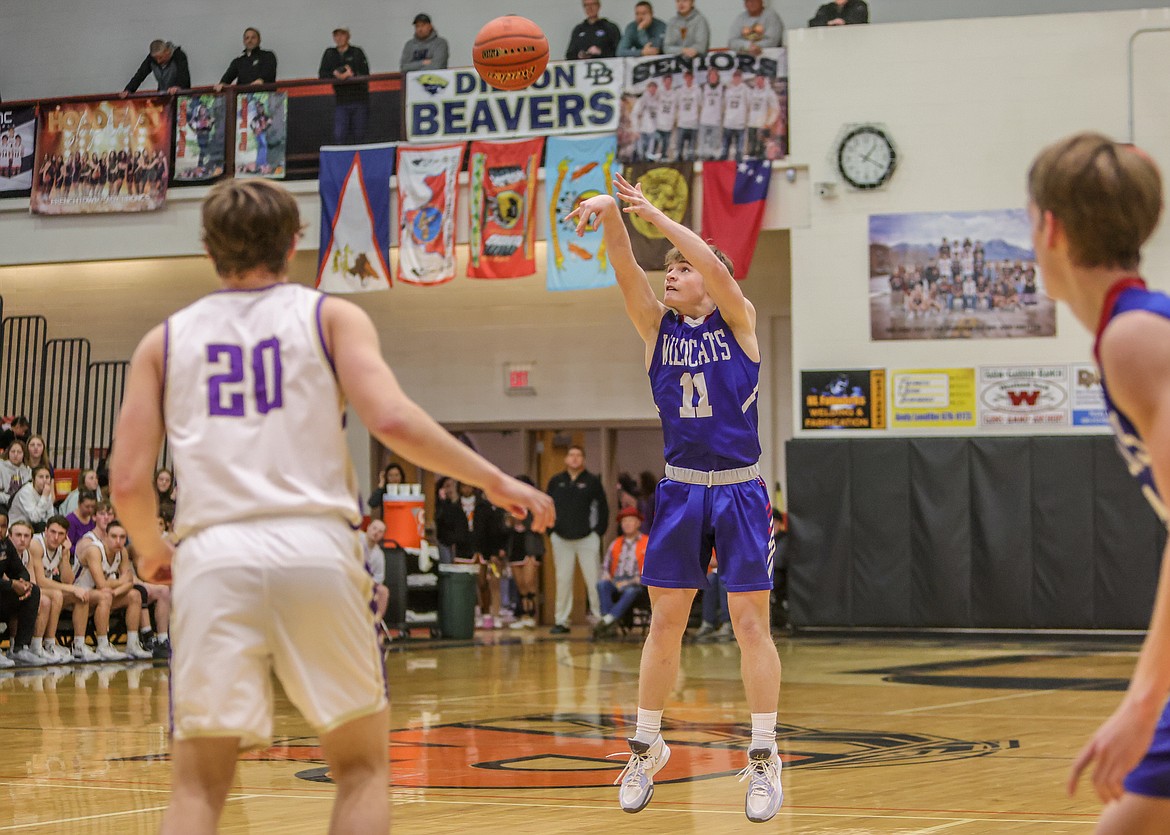 Junior Mark Robison takes a shot against Polson in the Western A Divisional Tournament on Friday in Ronan. (JP Edge photo)
Previous
Next
Like the girls, the Columbia Falls boys basketball team will have one last shot at a state tournament berth.
The Wildcats took fifth at the Western A tournament in Ronan last week.
They opened with a 69-50 loss to Frenchtown on Thursday, but bounced back Friday with a 66-61 win over Polson.
Then on Saturday the boys lost to Dillon, 60-50, but beat Browning in a dominant performance, 69-50.
"Everyone contributed some way, somehow," noted coach Chris Finberg of the Browning game. "It was a good team win."
Guard Jace Hill had a standout tourney for the Wildcats, with 18 against Polson, 16 against Dillon and 25 against Browning.
The Dillon game was closer than the score would suggest — the Cats were down just 41-39 at one point in the third quarter and 44-41 early in the fourth quarter, but Dillon tightened down their defense and simply did a good job of keeping the Cats at bay.
"We battled to the end," Finberg said. "A few breaks didn't go our way."
The boys now face Havre in a play-in game Saturday at the Butte Civic Center at 2:30 p.m. The winner goes to the state tournament in Bozeman the following week.
"We put ourselves in a position to win and go to state," coach Chris Finberg said.
Havre is led by Xavier Butler, who averages just under 19 points a game and Trey Gary, who averages about 10.
"They've got some good shooters," Finberg noted.
If the Cats win the play-in, they'd face top-ranked Butte Central in the opener. Butte beat Frenchtown 72-65 for the Western A title.
Browning 14 9 9 18 - 50
C-Falls 16 13 20 20 - 69
BROWNING — Maurice Redhorn III 19, Payton Grant 2, Brayds Vielle 6, Tommy Runningrabbit 6, Robert Reagan 15, Tristan Crawford 2.
COLUMBIA FALLS — Mark Robison 7, Alihn Anderson 7, Jace Hill 25, Bryce Dunham 5, Reggie Sapa 2, Cody Schweikert 13, Hunter Goodman 10.
Recent Headlines
---