Grapplers sweep Bigfork at home dual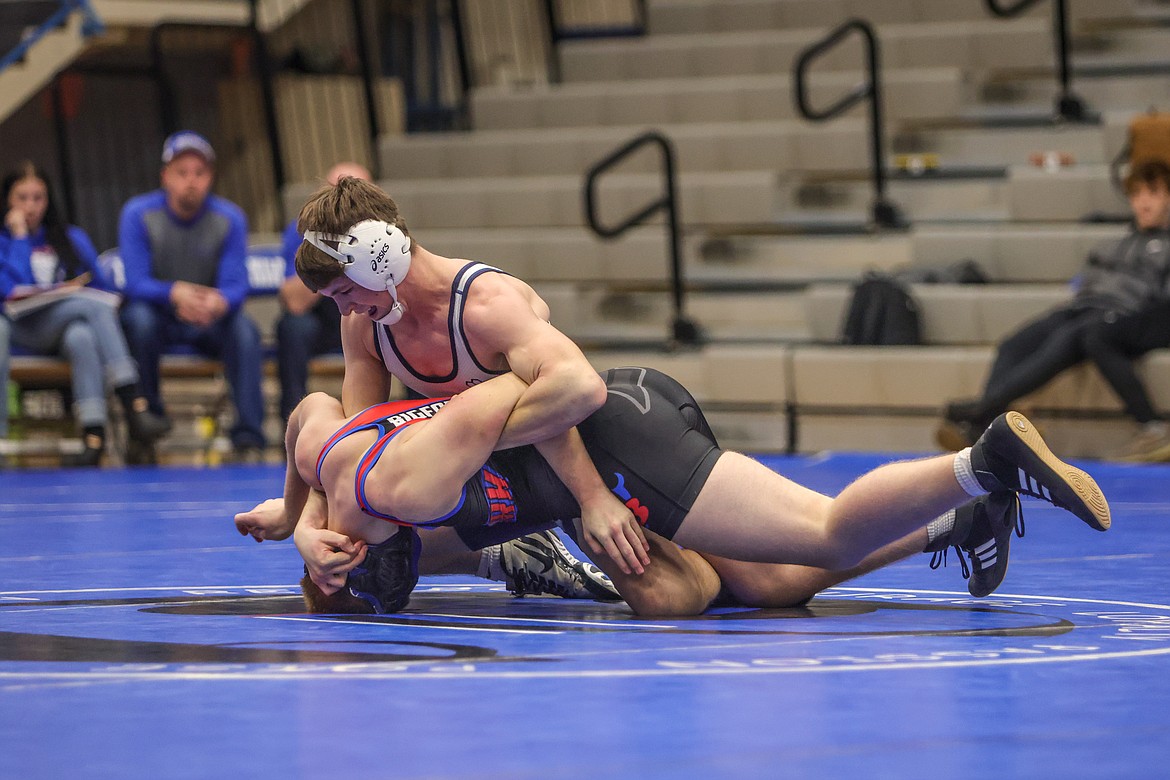 Senior Justin Windauer pins a Bigfork opponent at a dual last week in Columbia Falls. (JP Edge photo)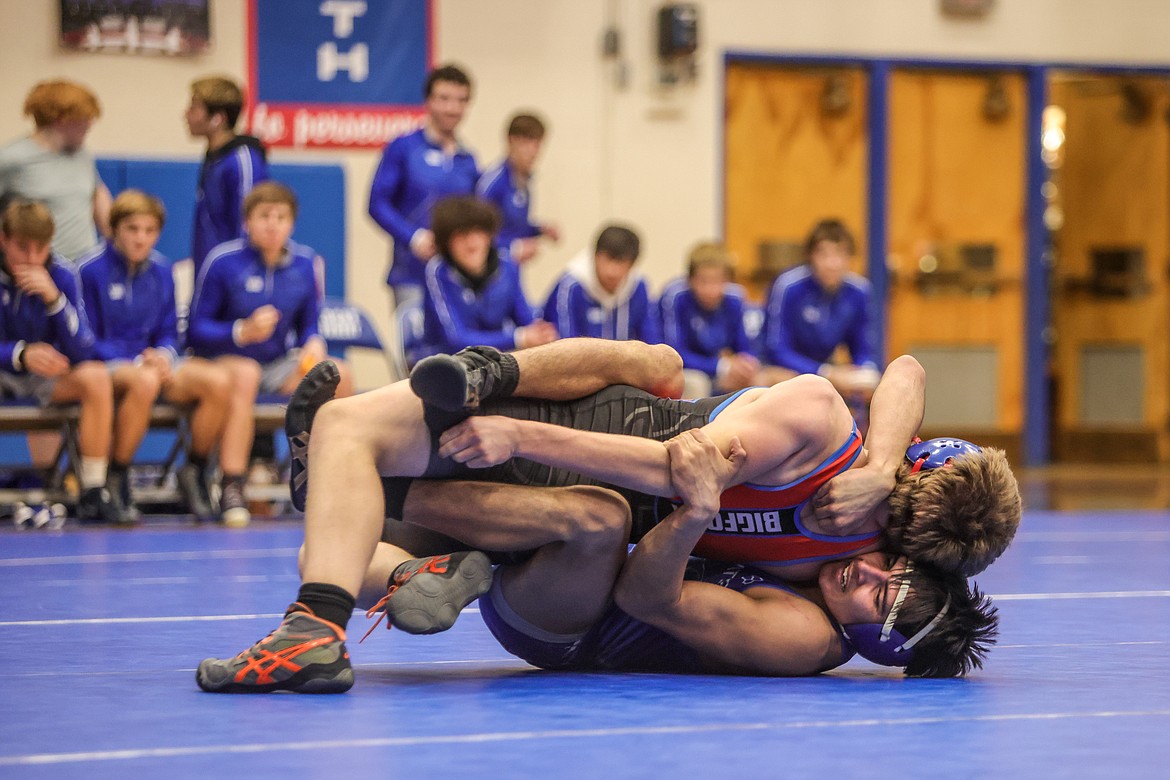 Treysen Torpen pins his opponent in Columbia Falls in the duel against Bigfork. (JP Edge photo)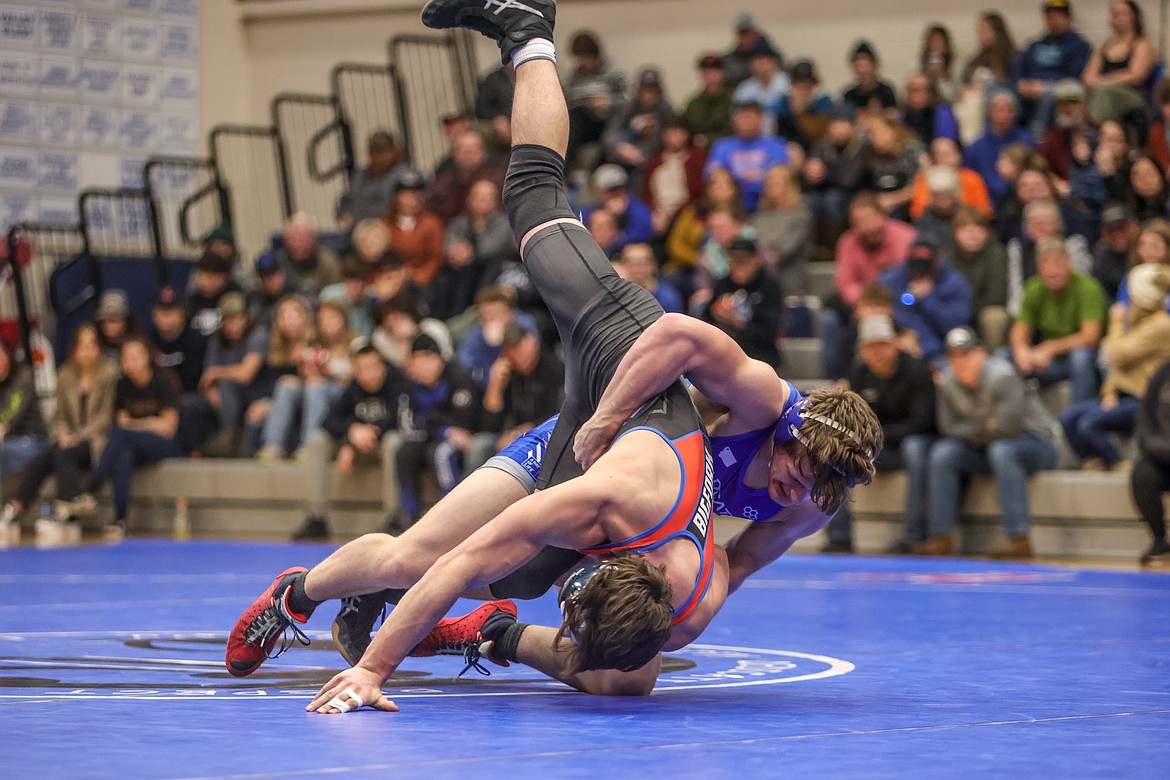 Brandon Role takes down an opponent in the Bigfork duel in Tuesday in Columbia Falls. (JP Edge photo)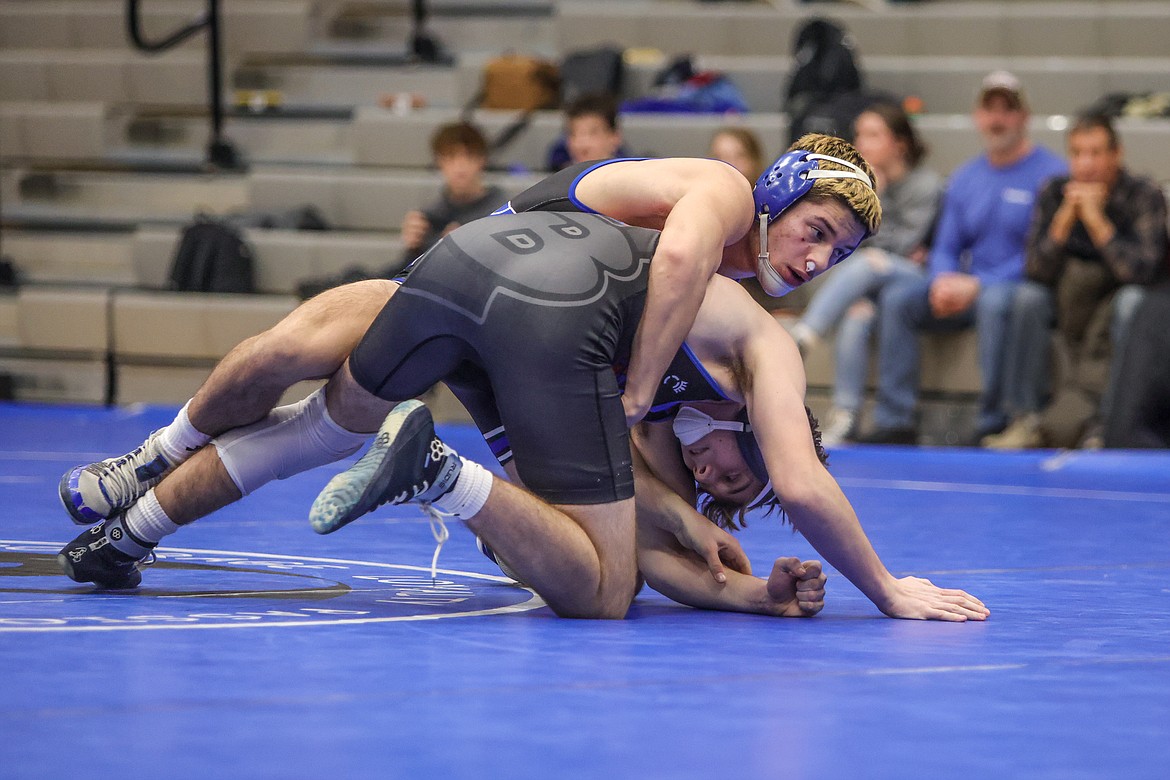 Josiah Kilman competes at a home duel against Bigfork last Tuesday. (JP Edge photo)
Previous
Next
by
Hungry Horse News
|
January 18, 2023 12:00 PM
Justin Windauer won the 152-pound championship to lead the Wildcats at the Jug Beck Rocky Mountain Classic in Missoula over the weekend.
Windauer beat Cade Troupe of Flathead in an 8-3 decision for the title.
The Jug Beck is one of the biggest tournaments in Montana, as it not only draws wrestlers from across the state, but also from Idaho and eastern Washington.
Windauer is now 29-0 on the season as he looks to run the table as he pursues his second straight class A title.
As a team, the MatCats took 13th at the tourney. Blaise Cronk (160) took seventh and Brandon Role (182) took sixth at the tourney.
Several other wrestlers won matches and scored points for the team, but didn't place for the MatCats, including Jaxson Sterling (103), Tyler Gilfry (126), Dylan DeLorme (132), Chris Rathjen (138) Billy Gustafson (145) and Rowdy Crump (170).
Last Tuesday, the MatCats had a clean sweep of Bigfork in a home dual and senior recognition night.
Trey Torpen (170) dropped Evan Tidwell in a 6-4 decision. Brandon Role (182) beat Dale Relyea, 9-2. Gunner Rathjen (205) pinned Felix Zambergs. Terrance Toavs (285) pinned Holland Jantzen. Jaxson Sterling (103) pinned Lyrik Fainter. Traic Fainter (113) pinned Diego Rodgriguez. Blake
Hoerner (126) pinned Jason Merringer. Tyler Gilfry (132) pinned Nathan Close. Josiah Kilman (152) pinned Cole Carlsen. Justin Windauer (160) pinned Wyatt Elwell.
In extra matches, Rody Crump (182) pinned Bryson Murphy. Cash Byrd (126) pinned Zack Flink and Dylan DeLorme (132) pinned Devon Victor.
The MatCats are in Lewistown for the Class A duals this weekend.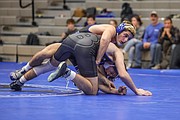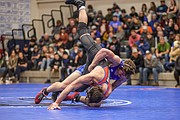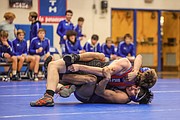 Recent Headlines
---