Council postpones vote on Tamarack Meadows subdivision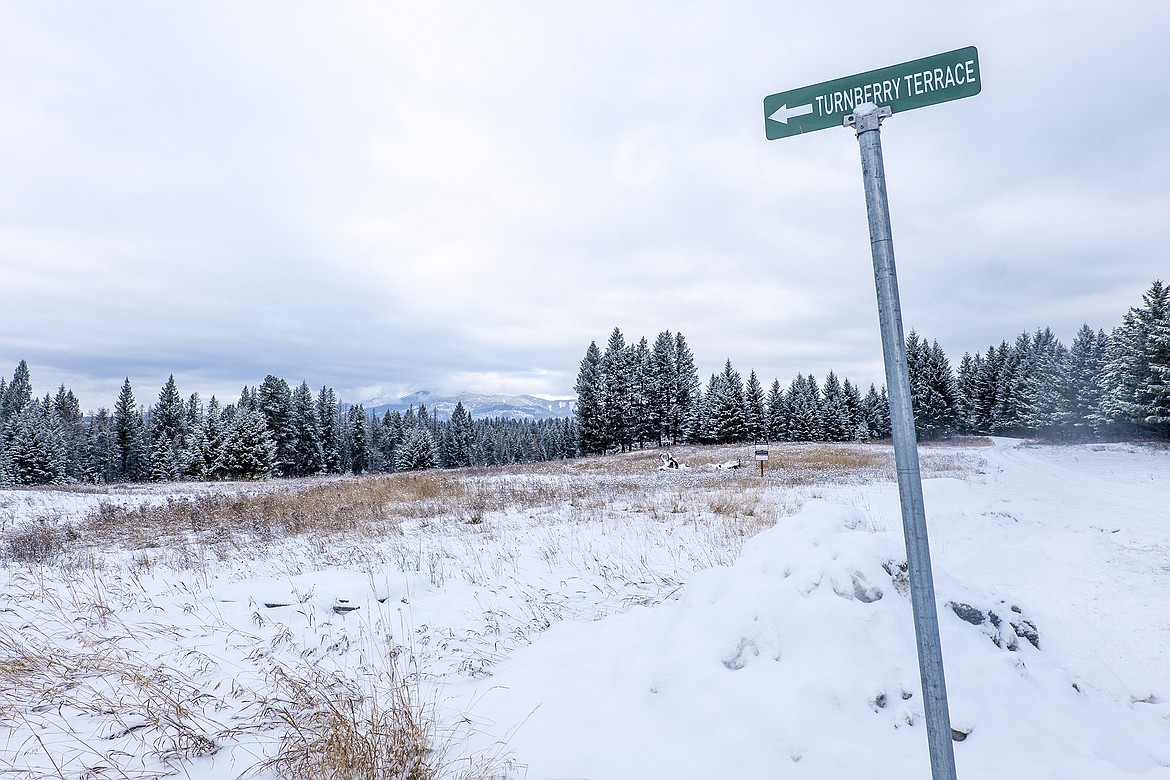 The Tamarack Meadows subdivision is north of Meadow Lake Resort.
by
CHRIS PETERSON
Editor
|
January 4, 2023 7:45 AM
After a lengthy public hearing Tuesday night, the Columbia Falls City Council postponed a vote on the Tamarack Meadows subdivision at Meadow Lake Resort.
The subdivision is the final build out of a master plan for the resort that was originally crafted in the late 1970s.
But it has provoked the ire of neighbors because, as designed by developer and owner Schellinger Construction, the density of the subdivision is about twice that of the surrounding neighborhoods.
As proposed, Tamarack Meadows is a 103-lot subdivision on 47 acres, with lots ranging from 7,500 square feet to 13,428 square feet — or about 2.1 dwellings per acre. All told it has 22 acres for lots, 7 acres in streets and sidewalks, and 17.5 acres in open space. It also has a couple of lots slated for RV storage.
The Columbia Falls City-County Planning Board approved the development unanimously, with a host of conditions, last month.
The subdivision was originally approved in 2006 and meets the city's growth policy and the zoning for the area, City Planner Eric Mulcahy said.
"(The subdivision) is essentially identical to what was approved in 2006," Mulcahy told council.
The project never came to fruition. The housing market crashed a couple of years after approval and the original developers apparently dissolved. Fast forward 16 years and a host of new and existing homes now surround the subdivision to the south, west and east.
As such, the new subdivision is, "now out of character with everything around it," said longtime real estate agent Barb Riley, who has been selling real estate at the resort for decades.
The existing neighborhoods are governed by a host of homeowners associations as well, all of which have what's known as CCRs — covenants, conditions and restrictions.
Riley told council that Tamarack Meadows, which will be part of the resort, can't meet the architectural standards as it's designed. The density, she claimed, is too high and would have to be adjusted to fit the surrounding neighborhoods, which have lots of a quarter to three-quarters of an acre.
But City Attorney Justin Breck said meeting homeowners association standards was not the city's concern from a legal standpoint.
"(The city) can't be responsible for enforcing their HOA guidelines," he said.
Kevin Malloy of Carver Engineering, which designed the project for Schellinger, said they could meet the standards by building multi-story homes.
Safety was also front and center as a concern with the development.
The subdivision is expected to add about 971 more vehicle trips daily. Two of those roads, Meadow Lake Drive and Turnberry Terrace, aren't designed for that sort of traffic, neighbors said.
Turnberry Terrace is a private road that would serve the subdivision to the west and Meadow Lake Drive would serve it to the south. Meadow Lake Drive is a county road, but poorly designed, with no shoulders for most of its length and no room to put in a sidewalk because existing homes have steep drives both above and below the road. Putting in a sidewalk would make the driveways even steeper, noted Mulcahy.
Mayor Don Barnhart, who spent his career in construction, concurred.
But Dan Singer, the president of the homeowners association that represents Meadow Lake Drive residents, said most residents would support a sidewalk as a condition.
Barnhart suggested that Meadow Lake Drive not be used for any construction traffic, but it should come up Turnberry Terrace. As a private road, it has speed bumps that slow traffic down.
Residents were strongly opposed to that idea, noted Jeremy Pappenfus, the homeowners association president of the Woods at Mountain Watch, which represents residents on Turnberry Terrace. Neighbors say they already have problems with heavy truck traffic going up their road to build homes in existing subdivisions, nevermind the 10-year or so build out that it will take to finish Tamarack Meadows.
Most folks said that if the subdivision was less dense, it would be welcome to the neighborhood. As designed, it's untenable.
"We walk out our door maybe 20 or 30 feet and we're on the road," said Meadow Lake Drive resident Shirley Alexander. "It isn't safe anymore … (the traffic) changes the quality of life."
In the end, the council voted to postpone its vote on the subdivision until Jan. 17 at 7 p.m. so it could gather more information.
"What we get from the public at these hearings we take seriously," Barnhart said.
Recent Headlines
---