Patricia Miles, 80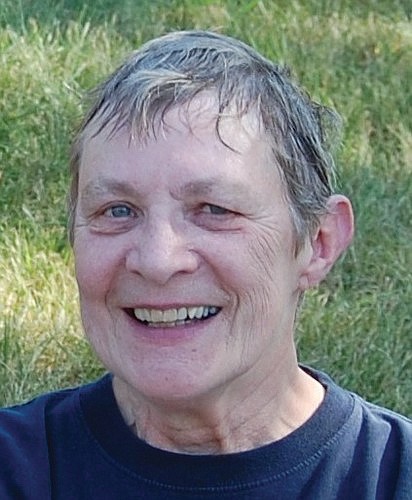 Patricia "Pat" Mae Miles, 80, of Columbia Falls passed away April 18, 2023, surrounded by loved ones.
She was born Aug. 21, 1942, in Columbia Falls to the late Allan Oscar Greene and Viola Mae Greene (Warner).
Pat was born and raised in Columbia Falls. In her youth, she was involved with 4-H, loved horses and O-Mok-See, and was an avid bowler. She graduated from Columbia Falls High School in 1960. After attending Kinman Business University in Spokane, Washington, she returned to the Flathead Valley. She worked as a secretary at Canyon Logging, but most people would recognize Pat from her involvement with bowling. She and her late husband operated North Fork Lanes for many years, she was the city secretary of the women's bowling association, and later worked at Glacier Lanes.
She developed this love of bowling from her parents and passed it down to her children, grandchildren and others as a coach for the local junior leagues. Pat supported her boys through their youth baseball programs by being a scorekeeper and baseball "mom," loading up the International Harvester Travelall and transporting a half-dozen boys to baseball tournaments throughout Montana and Canada.
Pat was a kind, loving and understanding person. As much as she loved her family, she loved her grandchildren even more and nothing made her happier than being surrounded by them. They were her happy place. The more, the merrier.
She enjoyed gatherings on her deck but having the family together at her property at Ashley Lake was a slice of heaven for her. She was a voracious reader and enjoyed crafting, making handmade Christmas presents for her grandchildren every year. Pat had a passion for collecting angels. They were everywhere throughout her house. It is comforting to know she is among the angels now.
Pat is survived by son, Jody Arvidson (Hallie); son, Scott Arvidson (Courtney); daughter, Rhonda Arvidson (Brian Metzger); son, Victor Miles; 10 grandchildren: Mark Arvidson, Lynda Arvidson, Kylee Arvidson, Kaitlyn Arvidson, Kirsten Dufresne, Kayla Dye, Daniel Dufresne, Tyler Miles, Cassandra Miles, and Andrew Wilbur; 14 great-grandchildren; brother, Mike Greene (Beth); and numerous nieces and nephews. In addition to her parents, Pat is preceded in death by husband, Victor Miles and mother-in-law, Grace Miles.
Viewing was Monday, April 24, 2023, at Columbia Mortuary, 1010 4th Avenue West, Columbia Falls, MT 59912. A celebration of Pat's life was Tuesday, April 25, 2023, at Columbia Mortuary. Interment followed at Woodlawn Cemetery, 2200 9th Street West, Columbia Falls, MT 59912. To send online condolences, please visit www.columbiamortuary.com.
Recent Headlines
---