Loren Ellis Drewry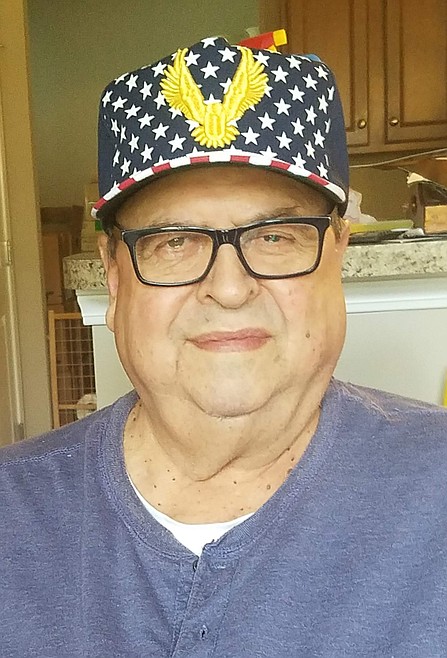 |
September 28, 2022 7:55 AM
Loren Ellis Drewry passed away on Sept. 13, 2022 in North Charleston, South Carolina. Drewry was born in Storm Lake, Iowa on June 28, 1944. He was raised on his parent's farm outside of Columbia Falls where the family lived like pioneers. Since there were no utilities on the property, he and his dad hauled drinking water from the creek, cut wood for the stove, kept the kerosene lamps lit, and raised and processed much of their own food. In the winter, when the snow was deep on the roads, his family rode the horse and sleigh into town.
After graduating from Flathead High School, Loren Drewry cooked for the U.S .Forest Service in the Bob Marshall Wilderness. He went on to attend Spokane Community College where he received his Associate's Degree in culinary arts. He worked as a baker for a short time when he got a job at Fluke Electronics in Seattle, Washington. It was in Seattle where he met his wife, Mary Kenney. After three short months, they married in 1970 on Halloween.
A few years later, the couple moved back to Columbia Falls, where Drewry began a job at Columbia Falls Aluminum Company. He worked at the factory in the pot lines for 34 years.
Loren Drewry gave his heart to the Lord at an early age. His relationship with Christ was so valuable to him. He held true to his faith to the end.
Music was also a cherished part of Drewry's life. He grew up singing in a trio with his two sisters and he taught himself the guitar. He played the acoustic guitar and the electric bass in churches throughout his life. Because of his deep rich voice, he was frequently asked to sing and play at his own church as well as at many other churches in Montana and in the Lowcountry.
When he was in his 40s, he began training for century rides (100mile or longer bicycle rides). Successful, he built his endurance by riding the steep road to Big Mountain Ski Resort and by biking the treacherous Going to the Sun Road in Glacier National Park.
An accomplished cake decorator, he made beautiful wedding cakes for family and fancy doll cakes for this daughter's and granddaughter's birthdays.
Reminiscent of his farm days, tractors were also a hobby. He loved to hear the huff and chug of the old tractors. He was proud of the tractor he inherited from his father and he enjoyed frequenting tractor shows.
In 2011, he and his wife moved to Summerville, South Carolina to be near their only child, DeAnndra Glenn. About five years later, he was thrilled to become a grandfather to twins. His grandchildren were the light of his life and the reason he wanted to keep going despite his health challenges.
Loren had a sweet and gentle spirit along with a playful sense of humor. He was a loving husband, father, and grandfather. He will be deeply missed.
Loren Drewry is predeceased by his parents Ellis and Mildred Drewry and by his sister Jeanette Mayo. He is survived by his wife Mary Drewry, his daughter DeAnndra Glenn, his son-in-law Wayne Glenn, his grandchildren Annalise and Curtis, as well as by his sister Elaine Nash.
The funeral was on Friday, Sept. 23rd in North Charleston, South Carolina.
Recent Headlines
---