Spikers down Browning in three sets at home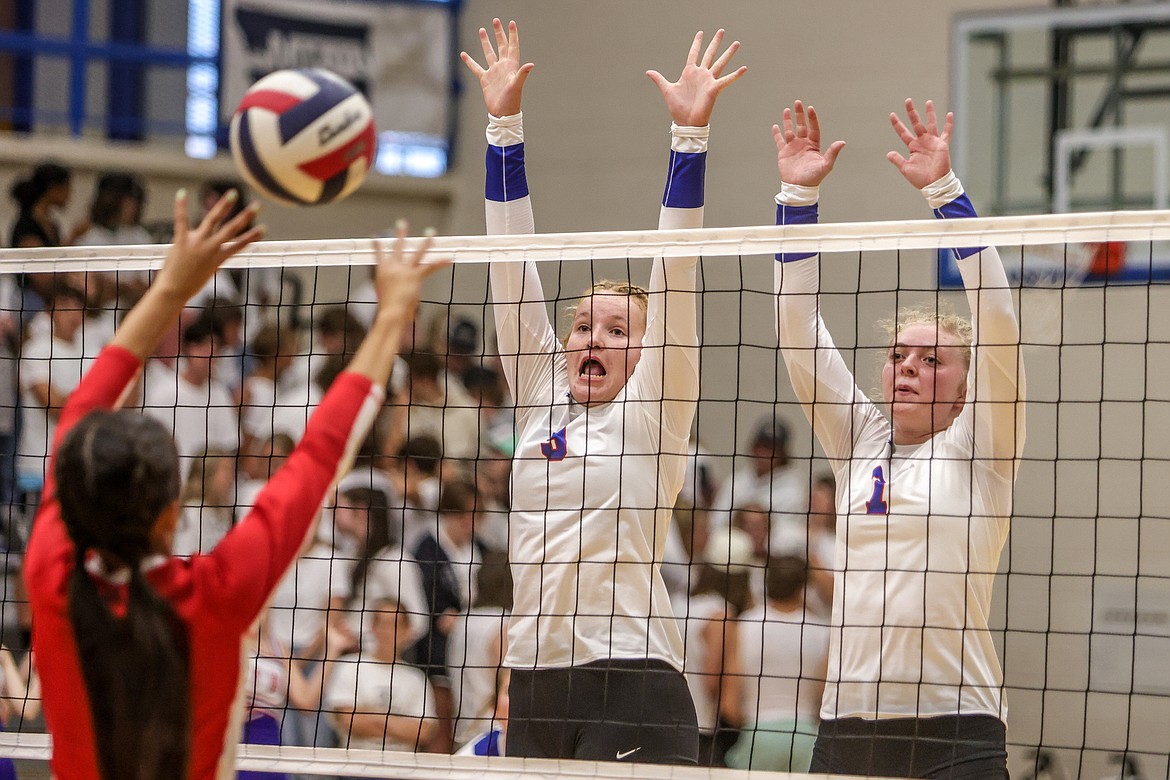 Juniors Maddie Moultray and Demye Rensel go up for a block against Browning on Friday in Columbia Falls. (JP Edge photo)
|
September 21, 2022 1:15 PM
Columbia Falls dropped Browning in three sets in volleyball action at home Friday night.
The Wildkats won 25-21, 25-19 and 25-16.
Maddie Moultray had a standout match with 13 kills, six digs and three blocks.
Kierra Kemppainen had 18 assists.
The Kats served up eight aces in the win.
"Browning is looking better than ever and we had to come from behind in set one. Maddie Moultray had an all-around breakout game. Her and our new sophomore setter, Kierra Kemppainen, have connected on a lot of their sets and it's fun to watch. We are sophomore heavy on the varsity team; it's exciting watching them learn and grow each game," coach Jolandie Brooks said.
Recent Headlines
---