Stephen "Steve" Henry Blados Sr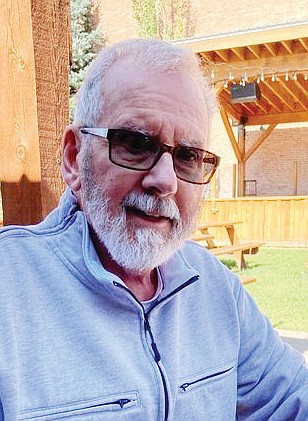 Stephen "Steve" Henry Blados Sr.
|
October 26, 2022 7:55 AM
Stephen "Steve" Henry Blados Sr., age 68 of Columbia Falls, passed away on Monday, Oct. 17, 2022, at home and surrounded by his family. He was born on Jan. 16, 1954 in Cleveland, Ohio to the late Henry (Hank) Blados and Eleanor Blados (Baradziej).
Steve loved his wife Frances Blados (Craig) unconditionally. He was a caring and loving father and grandfather.
Steve spent over 40 years working for the Plain Dealer, Cleveland Ohio's newspaper. Outside of work, Steve enjoyed going for walks, working on cars, vacationing to beaches on both coasts, and traveling to national parks throughout the United States. Family was always number one for Steve and he loved spending time with all of them, especially his four grandchildren. Born and raised in Cleveland, Ohio he remained a die-hard Browns fan to the very end.

He was proud of his Polish heritage and was affectionally referred to as "Polka Papa" by his grandchildren.
Steve is survived by his wife of 46 years, Frances Blados (Craig); son Stephen Blados Jr. (Jen); daughter Alison Lucien (Dustin); four grandchildren Henry Blados (11), Jacob Blados (7), Rose Lucien (6) and Hazel Lucien (4); two brothers Paul and Phillip Blados; and numerous nieces and nephews. In addition to his parents Henry (Hank) and Eleanor, he is preceded in death by his sister Susan Blados (Zellhofer) and nephew Michael Kollar.
A celebration of Steve's life for friends and family will be held at a later date.

To send online condolences, please visit www.columbiamortuary.com. Steve was a man who fought cancer for two years and needed countless blood transfusions.

In lieu of flowers, he would ask that you please donate blood to the American Red Cross, so that others may have the tools necessary to fight their own battles.
Recent Headlines
---