Cats advance to finals, again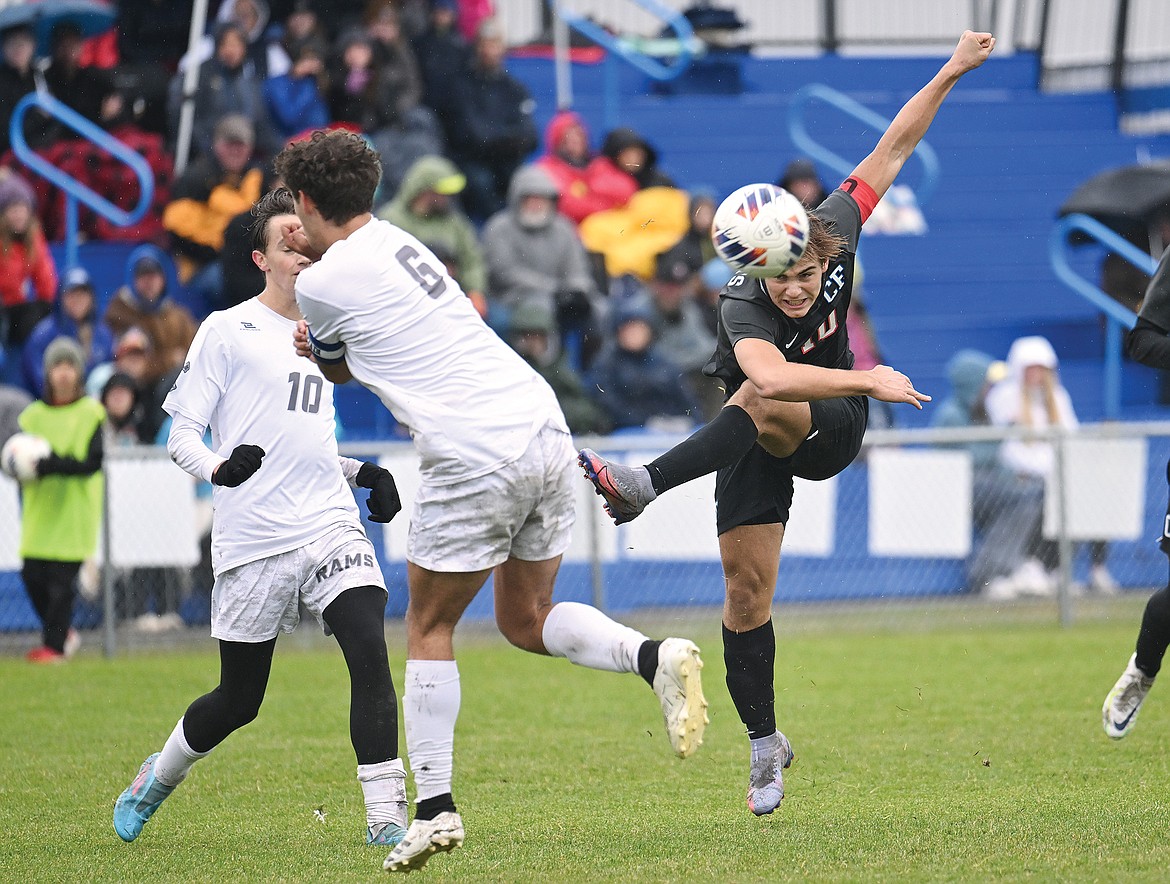 Kai Golan's shot ricochets off a Loyola defender during the Cats semifinal match Saturday.
|
October 26, 2022 12:55 PM
Hungry Horse News
The Columbia Falls boys soccer team shut out Loyola Sacred Heart in a physical battle on the pitch Saturday at Flip Darling Field, 2-0.
It was the Wildcats' ninth shutout of the season. Even in the games they've given up a score, they were on free kicks. No one has scored on keeper Bryce Dunham on a shot in regular play.
Dunham tied keeper Lee Kaiser for the most shutouts in a season.
Loyola's plan was to pack the box and hope for a break. It worked for 37 minutes until River Wolford knocked in a shot to make it 1-0 with three minutes left in the half on an assist by Finley Sundberg.
The win didn't come easy. Loyola had some very tough players on defense and the Cats didn't get inside the 30 without some hard contact.
But Columbia Falls dished out some contact of its own, as Kai Golan sealed the deal late in the second half with a great shot to make it 2-0.
No opponent this year seems to have an answer for Golan, who is simply relentless and businesslike on the pitch. He's a gifted athlete, pulling double duty for the football team as its placekicker as well.
Coach O'Brien Byrd had kudos for the squad. He pointed out that Ethan Austin had a great game on defense at center back — it was only the fourth time he played the position and he held Loyola in check.
The Cats now face Livingston in the championship 3 p.m. at home Saturday. This is the Cats third straight year of making it to the final round. Livingston knocked off Whitefish 1-0 to advance.
Byrd said he's watched film on Livingston, including the Whitefish match, and expects another physical game against the Rangers.
He said they were similar to Loyola, but "they have more horsepower."
Recent Headlines
---