Cats blank Central 2-0 to advance to semifinals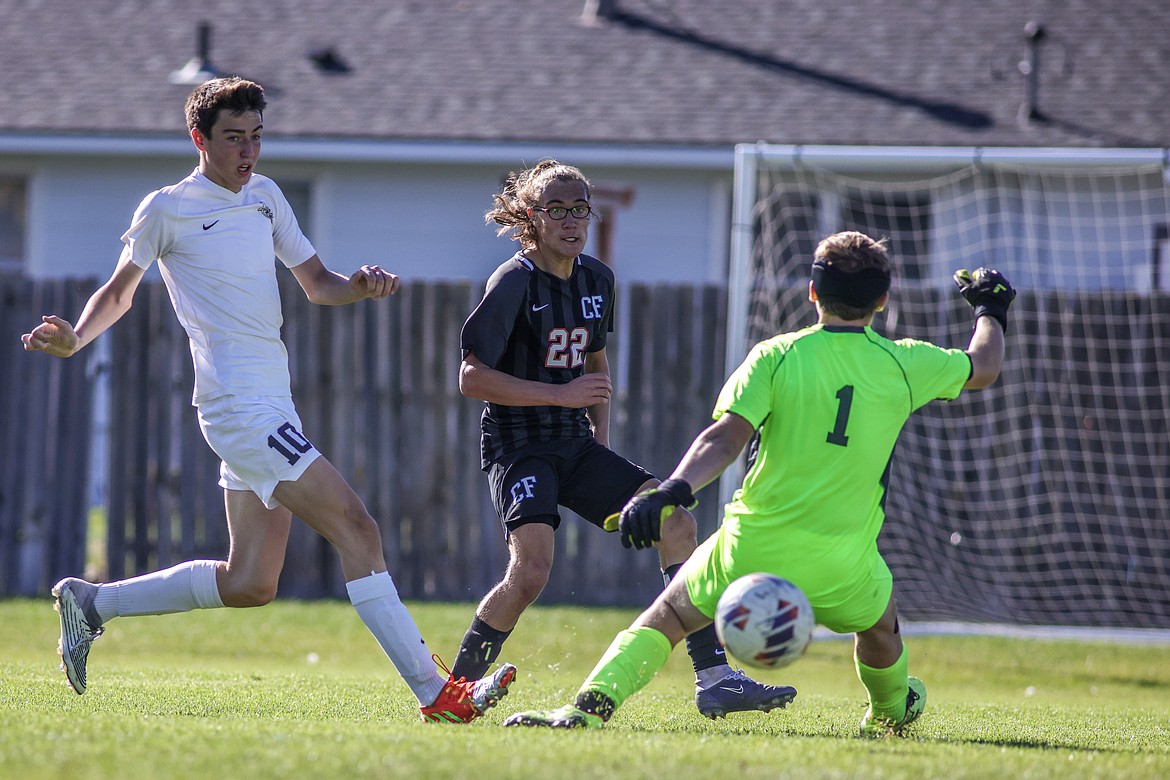 Senior Finley Sundberg gets one past the Billings Central goalie on Saturday to put the quarter final game away at Flip Darling Field. (JP Edge photo)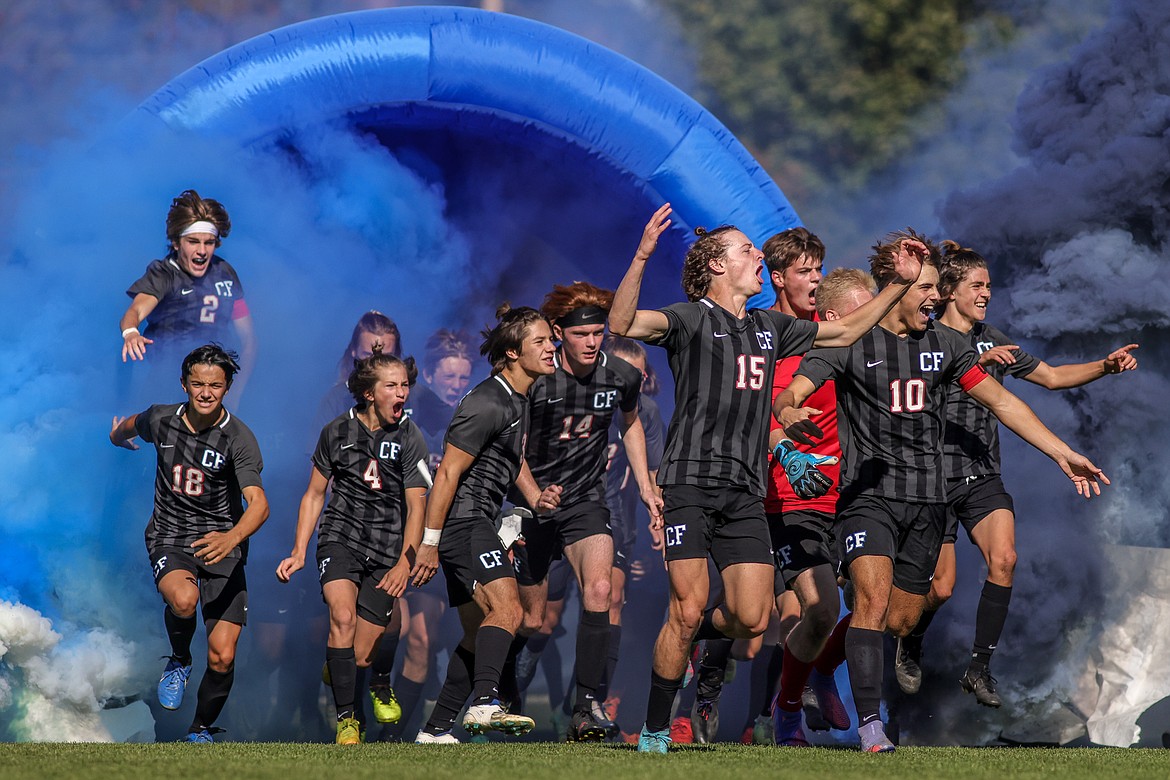 The Columbia Falls boys soccer team enters the field Saturday. (JP Edge photo)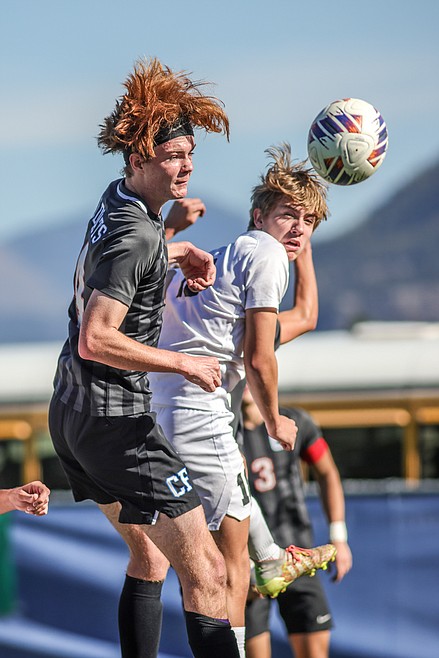 Ethan Austin gets a header inside the box at home on Saturday in the quarter final game against Billings Central. (JP Edge photo)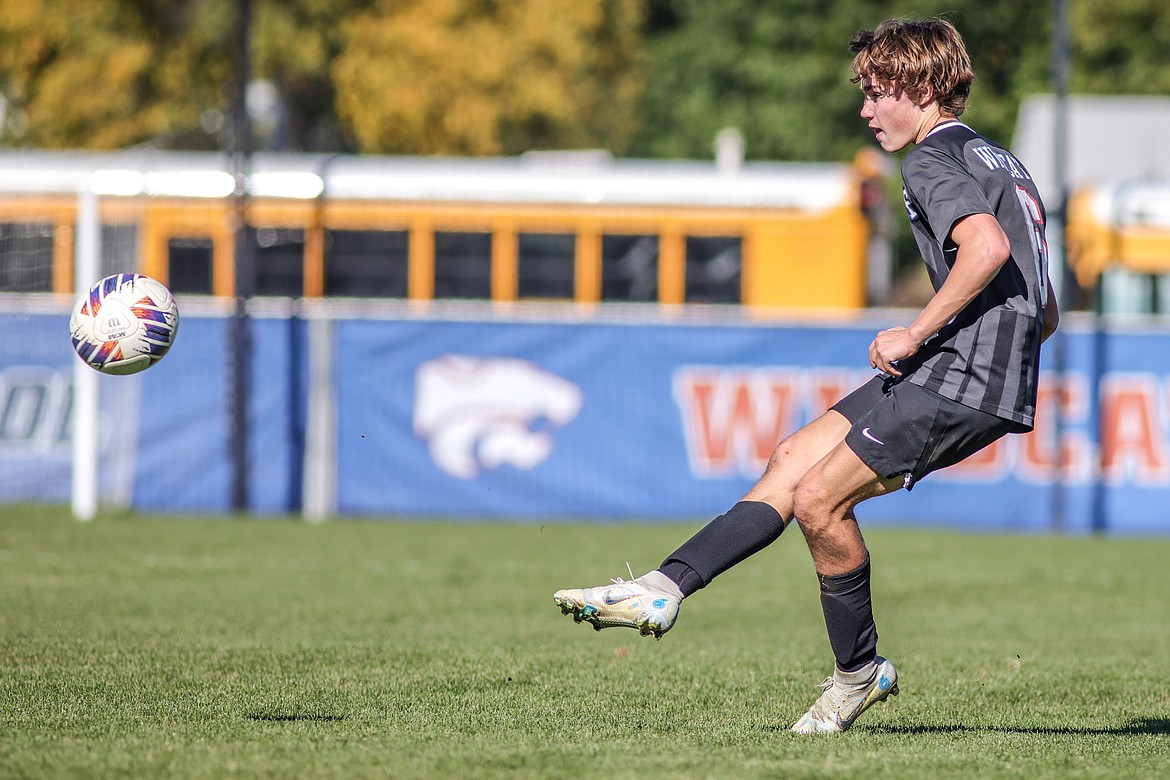 Senior Dale Blickhan takes a shot at Billings Central's goal on Oct. 15 at Flip Darling Field. (JP Edge/Hungry Horse News)
Senior Andrew Miner gets a header at Flip Darling Field against Billings Central on Oct. 15 in the quarter final game. (JP Edge photo)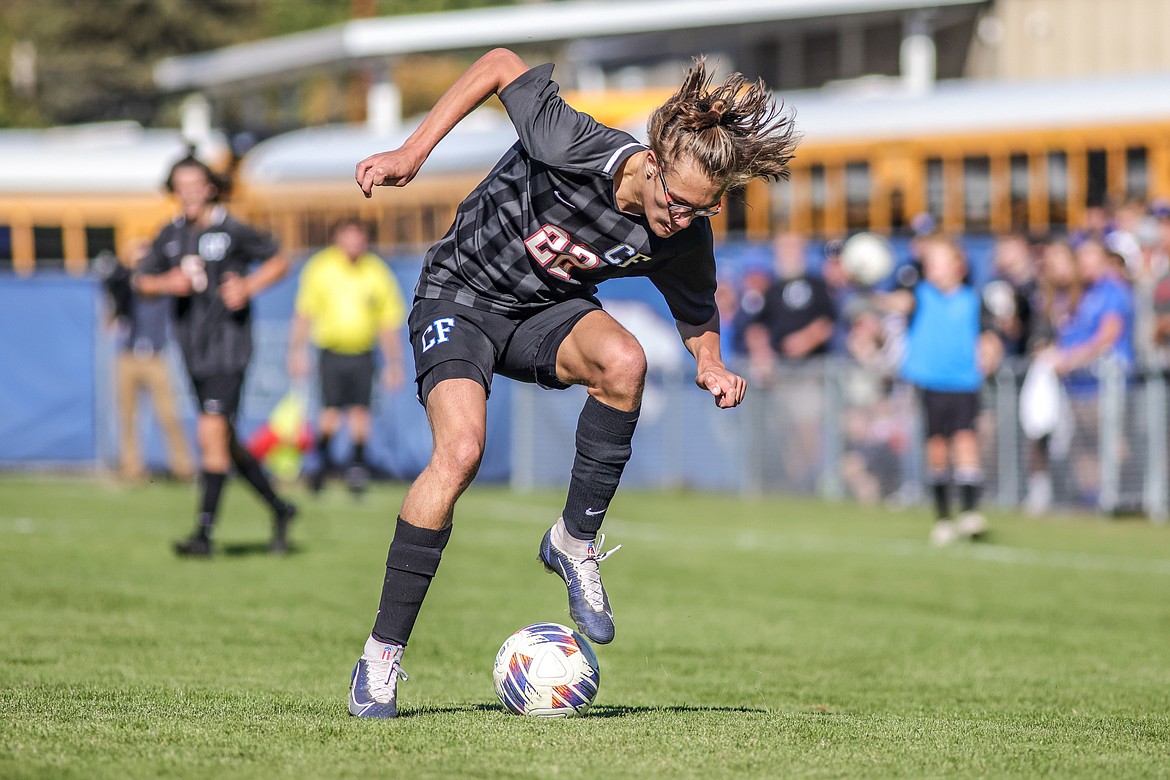 Finley Sundberg touches the ball around Billings' defenders on Saturday at home in the quarter final game. (JP Edge photo)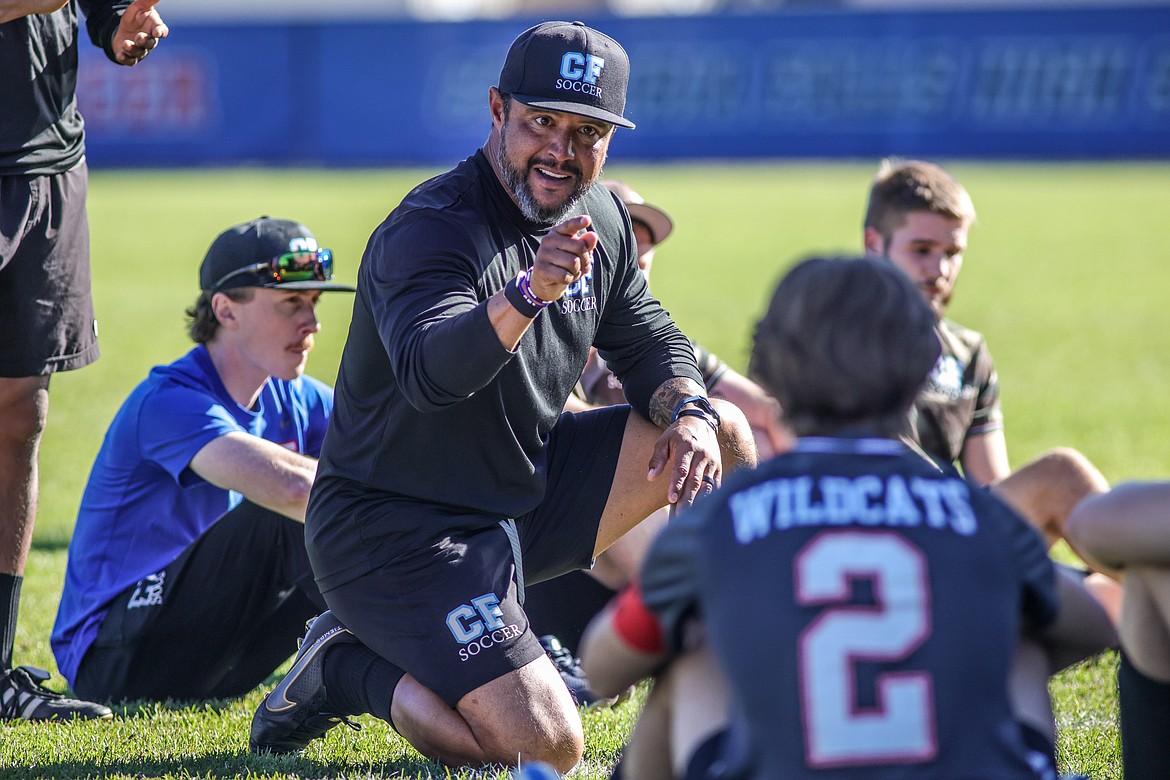 Head coach of the Wildcats, O'brien Byrd gives his team a motivational talk when the game was tied at halftime in the quarter final game against Billings Central. (JP Edge photo)
Previous
Next
by
Hungry Horse News
|
October 19, 2022 9:00 AM
One down, two to go. It was a tough start to the state A playoffs for the Columbia Falls boys soccer team, as Billings Central fought the Wildcats to a tie at nil at the break.
But the Wildcats awoke the second half, with Dale Blickhan breaking the stalemate on an assist by Adam Schrader to make it 1-0. Then senior Finley Sundberg did what he does best — score goals — adding another at the 75th minute to make it 2-0 on an assist by Kai Golan. Central could not find the back of the net and the Wildcats' perfect season was intact.
The unbeaten Rams certainly tested the Cats. They had 14 shots to the Wildcats 17. Columbia Falls keeper Bryce Dunham had nine saves in the win. It was a physical game — Central had 21 fouls, while Columbia Falls had 14. Coach O'Brien Byrd said the boys needed to deal with the pressure of being the No. 1 seed — and the fact that no opponent is going to simply give them a title.
Once they shook themselves out of the first-half funk, they played much better.
"I think Billings is the second best team in the state," Byrd said. "They possess the ball really well."
He credited keeper Dunham for keeping them in the game in the first half.
"We counted on Bryce big time," Byrd said, Overall, the boys showed their moxie.
"This team is still good enough to play a bad half and still win the game," Byrd said. The boys now face Loyola Sacred Heart in the semifinals. Loyola is coming off a 4-0 win over Lone Peak in the quarterfinals. The Cats beat them earlier in the year, 3-0. But Byrd said they've improved, particularly on the defensive end. They have several good senior players who should put up a good fight against the Cats. They can't take them lightly Game time is 1 p.m. On the other side of the bracket, Whitefish and Livingston advanced. The Bulldogs travel to Livingston for the semifinals.
If the Bulldogs win, it would set up a rematch of last year's state championship.
Billings Central 0 0 — 0 Columbia Falls 0 2 — 2 CF — Dale Blickhan (Adam Schrader) 43:00 CF — Finley Sundberg (Kai Golan) 75:00 Shots
— BC 14, CF 17; Corner kicks — BC 2, CF 6; Goalie saves — BC 7, CF 9 (Bryce Dunham); Fouls — BC 21, CF 14.
Recent Headlines
---