Caudill back at the helm of swim team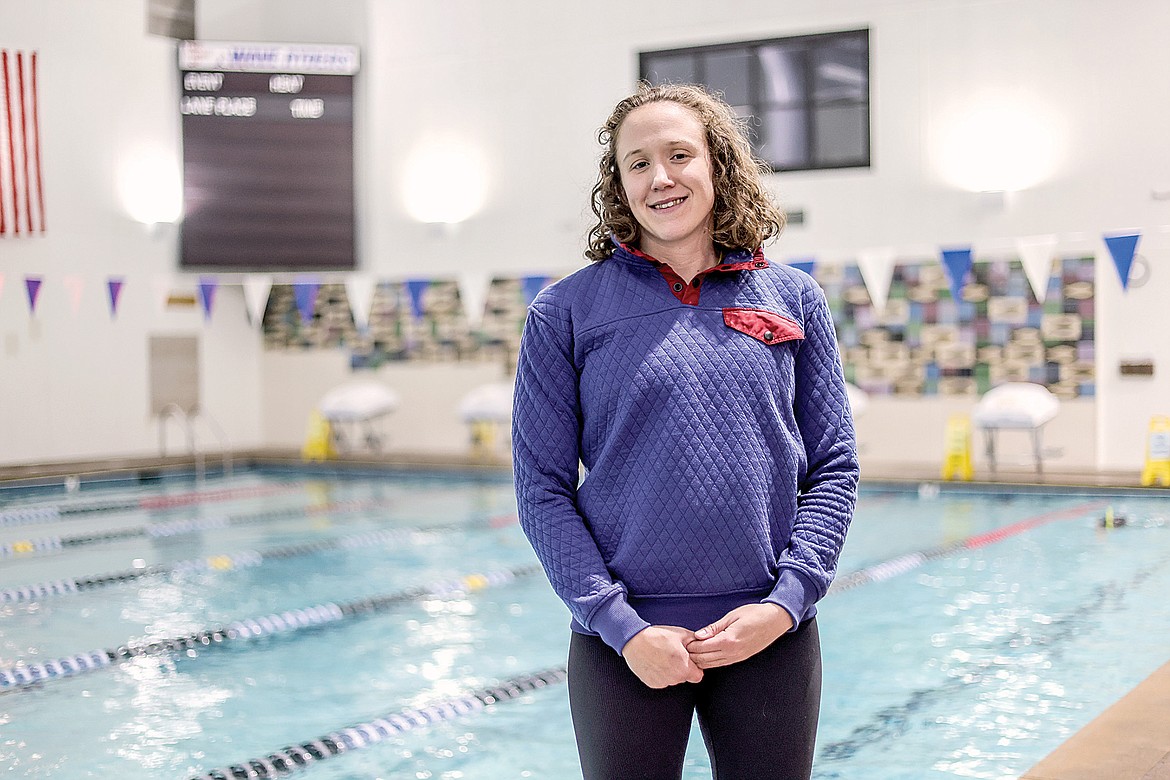 Coach Amy Caudill at the Wave last week. (JP Edge photo)
|
November 30, 2022 7:35 AM
The Columbia Falls swim team has a familiar face as its head coach this season. Amy Caudill has returned to coach the squad.
Caudill coached the program in '15-16 and '16-17 and was an assistant in '19-'20. She left to raise her young children and is now back as the head coach again.
This time, the Columbia Falls squad is completely on its own — the sport is now school sanctioned and school funded and is no longer sharing coaches with Whitefish.
The two squads do, however, share pool practice time at the Wave.
Caudill said she has high hopes for the program.
The team has about 20 swimmers total. On the boys' side Caudil expects good things from senior Adam Schrader as well as Jonathan Blankenship and Thane Borgen, to name a few.
On the girls' side, Sadie Cheff, Eloise McKeon, and Kaylee King are all excellent swimmers.
The goal this season is to bring home some hardware at state.
Last year the girls took fifth and the boys were third.
McKeon was third in the 200 freestyle as was Schrader. Sadie Cheff took fourth in the 100 freestyle.
Caudill is assisted by Aven Middlesworth. The team opens up the season Dec. 10 with a meet in Kalispell.
Recent Headlines
---