Book Review: Trout Town a fun romp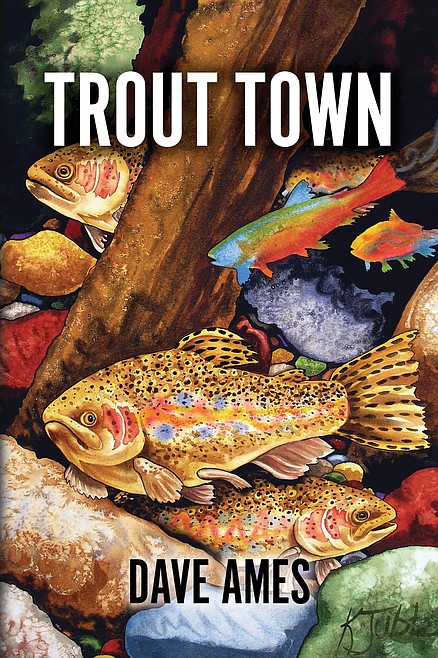 |
November 23, 2022 12:05 PM
By CHRIS PETERSON
Hungry Horse News
When Montana author Dave Ames gave me a review copy of his latest book, "Trout Town" I expected a tome of essays on trout and fishing, a la John Gierach.
"Trout Town" is nothing of the sort.
It's a crime novel that blasts along like an Elmore Leonard tale, full of cool and interesting characters. The pages, and the story, cruise along in a delightful arc like a big brown blasting after a salmonfly.
Trout Town is a fictional town in Montana, home to Jake Cruz, an Afghanistan veteran turned detective, whose charge is to find out who would shoot Skinny McCarthy?
The plot is simple, but the story is divine. Ames has a deft touch at plopping the reader into the middle of a scene and then peeling away the layers of the story.
Jake is a gifted detective and like many in the field, is grappling with demons of his own from a war that had no winners.
He has plenty of help in his quest along the way, including a local FBI agent, a couple of gifted codebreakers and Buckskin, a Native American who can catch eagles with his bare hands.
Ames has written for many magazines and newspapers, including Big Sky Journal, The Los Angeles Times, and Fly Fisherman. He is the award winning author of books including "True Love and the Woolly Bugger," "A Good Life Wasted or Twenty Years as a Fishing Guide," "Dances with Sharks," and "Me, My Cells, and I."
He was also one of the original founders of Montana Raft Co. in West Glacier.
The paperback is available online at trout-town.com or where books are sold online.
Recent Headlines
---