KENNETH HENRY BELL (1936 – 2022)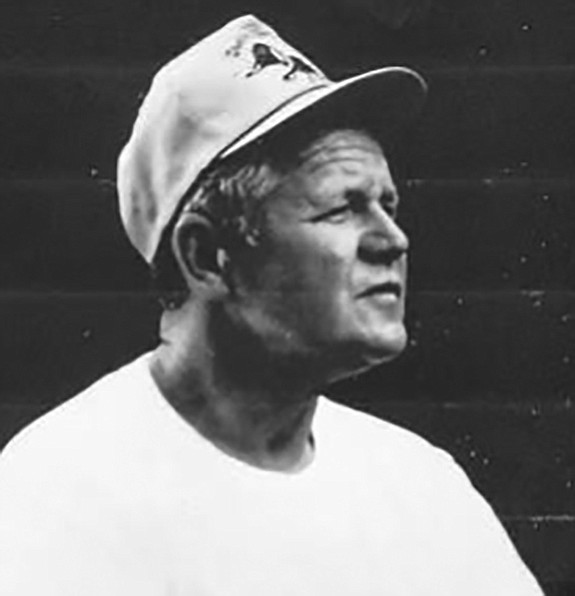 |
November 16, 2022 8:50 AM
Kenneth Henry Bell was born on the 21st of September 1936 in the middle of the Great Depression to a young beautiful mother, Frances (Sievers) Bell, who was part German/Dutch and Cree and his Irish Canadian father, Lawrence Bell, in Kalispell. He liked to be called Kenny.  Kenny passed away peacefully surrounded by his family on the 8th of November 2022 in Kalispell, Montana.
Kenny was an only child.  His Dad worked in the lumber industry and oil fields during the Depression in Montana during his younger years.  Most summers were spent with his grandparents in Nyack. He loved it there and eventually the family moved to Nyack from Cut Bank during his high school years. Graduating from Columbia Falls High School in 1954.
Kenny's Canadian grandfather, Thomas Bell (also called Tip – named after a grizzly as he had a gruff exterior but a heart of gold) taught him to hunt and trap and learn the ways of the wildlife in Montana.  At 15 years old, Kenny sold enough beaver pelts to the Hudson Bay Company and Beekmans to purchase his first car which cost $300. 
Their family home in Nyack was near Deerlick Creek and the Middle Fork River which was where Kenny fished for trout and hunted elk.  He was as tough as they come. The harsh winters never stopped him and neither did the bears.  He survived  two frightening grizzly encounters earning him the moniker LEGEND by his grandchildren and had many more harrowing adventures.
His first job was packing horses with supplies into the Flathead National Forest and Bob Marshall Wilderness. Kenny said being a packer for Bill Chilton at Schafer Meadows, and caring for the horses and mules was the best job of his life. He grew up in Montana at a time when it was still relatively unsettled in many places with rivers full of salmon and the fields and mountains with roaming elk and deer.  He loved the beauty of the Flathead and never wanted to leave.  He was also the hardest worker we knew- in fact it was hard to slow him down. Like his ancestors before him, Kenny was not defined by wealth and privilege but by his determination and strength to make a better life.
He worked three jobs to support his family when his kids were young.  During his lifetime he was also a logger, a volunteer fireman, a ranger, and an Assistant Chief of Police for 23 years in his hometown Columbia Falls. As a policeman, he swore to uphold the U.S. Constitution and was a strong believer in the rights it gives us. He was respected by many, a man of honor, was firm, but fair, and loyal to a fault. He built his own home, cleared the land he purchased along the Flathead River with his lifelong friend, Jerry Anders. It is now called Rivers Edge Park – he always wanted it to be a park one day, especially for dogs and kids.  Kenny loved being at their Duck Lake cabin fishing, boating and working on projects. He loved all his pets, especially Jake his German Shepherd.
Kenny could build almost everything from scratch and fix anything; clearing land, building fences, houses, trailers, he was a born engineer. 
 He loved hunting, fly fishing, camping, horseback trips in the backcountry, trail riding, rafting, ice fishing, and snowmobiling with his family and dear friends Jerry and Dee Anders, Mike and Ann Allen, and Dave Konopatzke. Kenny was also a hobby gunsmith and farmer, clearing land with his tractor and baling hay until he was 84 years old. He loved Carole's huckleberry pie, homemade bread and his burnt toast.  He was intelligent, witty and stubborn. A big tease with a twinkle in his eye and a wink to keep you guessing.
He married Carole Schulte, the love of his life, in November 1962; the last day of hunting season (who does that – says his Uncle Wes Bell)  Kenny and Carole were married on Thanksgiving weekend 60 years ago and she has never left his side.    
Sadly in 2020, Kenny broke his neck in a tragic accident and began the toughest battle of his life. Paralyzed, he learned to walk again at 84 but soon succumbed to his injuries. These were the hardest times, but he had the kind support of family, old friends and new ones and the unending devotion of his wife which gave him the strength to keep going.
Kenny is preceded in death by his parents Larry and Frankie Bell, and infant son, Lawrence Bell.
 Kenny is survived by his loving wife, Carole (Schulte) Bell, his three children: daughter, Lorri Bell-(Geoffrey) Cribb of Perth, Western Australia; daughter, Kendy (Craig) Jensen of Lavina, Montana; son, Brad (Kathy) Bell of Columbia Falls; nine grandchildren: Josh, Luke, Kieran, Alyssa Cribb; Kalyn, Cole, Kirsten and Kennah Jensen; Brady Bell; cousins: Lana (Dan) Shura, Mark (Gerye) Bell, Britt (Lee) Bell, and Keith Soderstrom; sister-In-law, Sherry (Bill) Martindale; brother-in-law, Bill Schulte; and nieces and nephews; lifelong friends: Jerry and Dee Anders and family (Ander-Bells).
Thank you to all our family and friends for all the love and support. A special thank you to Tamara Frazier, Kevin Allen and Pat and JoEllen Estenson. Also, a loving thank you to all the caring staff and community at Expressions Memory Care. We are forever grateful to everyone and will pay it forward.
Private services will be at a later date in the summer of 2023.
Johnson-Gloschat Funeral Home and Crematory is caring for the family.
Recent Headlines
---