Carlton "Carl" George Sobczak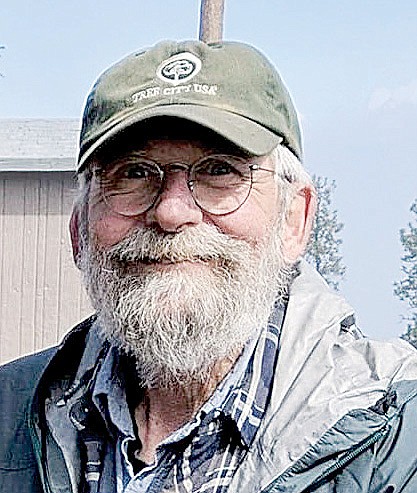 Carlton "Carl" George Sobczak
|
November 9, 2022 6:10 AM
Carlton "Carl" George Sobczak, 71, of Columbia Falls, passed away Nov. 2, 2022. He was born June 15, 1951 in Buffalo, New York to the late Edmund Sobczak and Olga Sobczak (Korona).
Carl had a passion for the outdoors, which led to his professional career as a forester and his specialty as a logging engineer. He was a member of the Flathead Chapter of the Society of American Foresters. He liked older craftsman style of work, and assisted in the building of his own timber frame home for his family.
Carl loved fly-fishing and enjoyed woodworking. Along with many other projects, he built his own drift boat with his father. Carl was deeply involved in Boy Scouts and an active adult leader. He especially loved a good campfire story and a sharp ax. He was the proud father of two Eagle Scout sons. He had great appreciation for all kinds of music, especially classical. He loved books and reading, especially the classics and the works of Wendell Berry and Thomas Merton. He was a poet, writing poetry for his own pleasure and also to charm the woman who would later become his wife.

Carl is survived by his loving wife of 36 years, Heidi Trechsel Sobczak; son, Caleb Sobczak (wife Kabrena); son, Micah Sobczak; newborn grandson, Finn Carlton Sobczak; brother, Flloyd Sobczak (wife Suzanne); sister, Augusta Welsh (husband Michael); and Aunt Christine, his mother's last surviving sibling. In addition to his parents, Carl is preceded in death by older brother, Bert Sobczak, who died during childhood.
Carl was proud of his Polish heritage, especially the holiday traditions, Christmas being his favorite. An open house to celebrate Carl's life will be held on Dec. 18th at the family home, 316 Sandbox Lane, Columbia Falls. Folks are invited to come anytime between 4 p.m. and 7 p.m. to share stories, memories, and enjoy holiday treats.
Recent Headlines
---