Primary 2022 • House District 3: Challenger Wood says she would apply critical thinking to lawmaking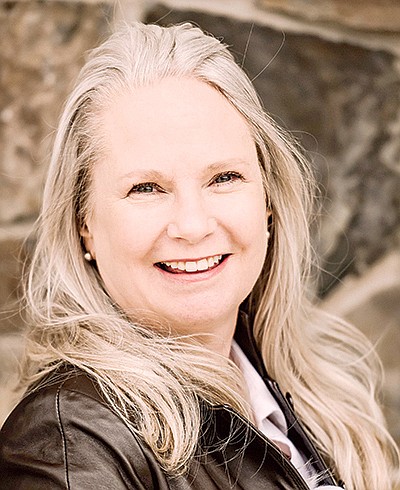 By CHRIS PETERSON
Hungry Horse News
Lorena Wood of Martin City will square off against incumbent Braxton Mitchell of Columbia Falls in the House District 3 Republican primary June 7.
Wood is a 55-year-old retired social worker and has a doctorate in the field. She said she's running, in part, because "my opponent isn't adequately representing the district in my opinion."
She claimed Mitchell, as a freshman, wrote three poorly worded bills that failed to make it out of committee.
She claimed she can do better.
"We need to apply critical thinking to the needs of the community," she said.
On affordable housing, she said she'd like the state to supply small businesses grants to help provide affordable housing. She said it could be funded through federal grants the state gets for housing.
She claimed such a program would fund itself through taxes from the workforce.
On Constitutional Initiative 121, which would freeze most residential property taxes until a home is sold, she said she opposed the proposed ballot measure.
"I disagree with the premise that a tax freeze should be etched in stone in the state constitution," she said.
On growth, she noted the strain on infrastructure.
"Our infrastructure can't keep up with it," she said.
She said she supports looking at ways to shore up infrastructure and support small businesses.
On alternative energy sources like wind and solar, she said she was "in favor of diversity that's rooted in individual family and choice," and would support limited subsidies, noting the fossil fuel industry also sees subsidies.
On abortion, she said "all human life is created by God … from conception."
"I really thought it should be a state deciding issue," she said.
Having said that, she said she also has "compassion for people in difficult situations."
She said abortion should be available if it threatens the mother's life or in the case of rape or incest.
She said her expertise as a social worker will help make her a good lawmaker and representative.
"I think people thrive when they're meaningfully engaged in the community," she said.
---