Donna Jo Ryan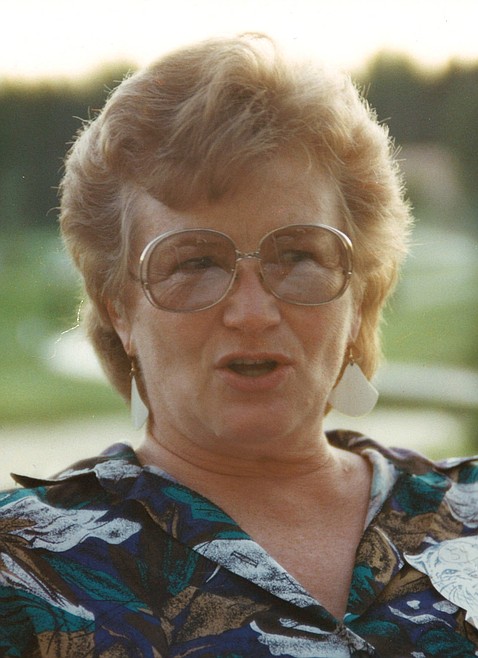 Donna Jo Ryan, 85, passed away peacefully on March 22, 2022, at her home in Columbia Falls. Donna was born Aug. 3, 1936 in Spokane, Washington, to Theo and Alice McNall. Donna attended schools in Washington, California, and graduated from Columbia Falls High School in 1954. She married Terrance Grilley soon after high school and they had four energetic boys.
After divorcing Terrance, Donna worked for a number-of years as a secretary at Superior Lumber and American Timber. She bumped into an old classmate Jim Ryan during Columbia Falls Heritage Days Celebration. He asked her to the evening's street dance and the rest was history. They were married in Columbia Falls, on July 22, 1994 and remained each other's soulmate until her passing. Soon after their marriage they moved to Spokane where Donna Jo worked as a secretary for the International Iron Workers Union. Jim and Donna Jo enjoyed each others' company and especially their evenings out dancing. After working in Spokane for a few years they returned to Columbia Falls. Donna Jo continued work for the Iron Workers until her retirement.
After retiring Donna and Jim enjoyed traveling, going to Alaska for fishing and meeting Jim's extended family in Norway. Donna was involved in the Our Saviors Lutheran Church, Round Up for Safety, Meals on Wheels and enjoyed attending numerous Wildcat Events earning her and Jim the honor of being Super Fans.
Donna Jo was preceded in death by her parents Theo and Alice McNall.
She is survived by her loving husband Jim Ryan of Columbia Falls; brother Theo McNall (Diane) of Chatsworth, California; her four sons and wives, Les and Lori Grilley, Bill & Mary Grilley of Columbia Falls, Paul and Suzee Grilley of Ashland, Oregon, and Mike and Lori Grilley of Coeur d'Alene, Idaho; stepson Mike and Debbie Ryan of Florida; Jana Ryan of Columbia Falls, and Terry and Andy Barr of Colorado; sister-in-law Doreen & Gordon Shiffman of Arizona; and brother-in law Pat and Betty Ryan of Portland, Oregon; and brother-in-law Roger Halden of Columbia Falls; as well as 15 grandchildren and 16 great-grandchildren.
Services for Donna Jo will be at 11 a.m. on Tuesday, March 29, 2022 at Our Saviors Lutheran Church in Columbia Falls. In lieu of flowers the family requests memorials to Meals on Wheels of Columbia Falls in care of the North Valley Senior Center or the Montana American Cancer Society. Columbia Mortuary in Columbia Falls is caring for the family.
Recent Headlines
---