Wanda Bell Thomas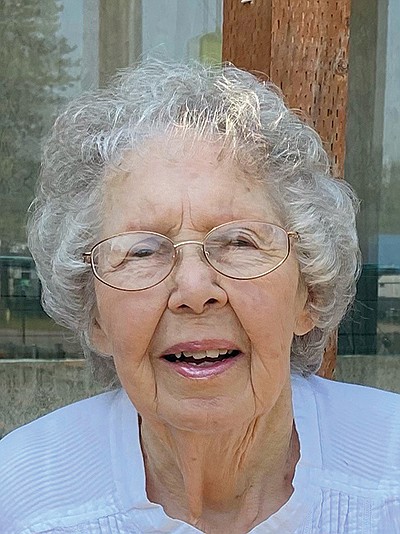 Loving mother, grandmother, great grandmother and sister, passed away peacefully, surrounded by loved ones on March 7th, 2022 at Joy Thayer's home in Bixby, Oklahoma. 
Wanda was born April 17th, 1932 in Oklahoma City, to Rufus William Irwin Jr. and Gladys Melvina Gardner.
 She spent much of her younger years outdoors, catching crawdads and getting into trouble with her brothers, Louis and Charles.
 She moved to Martin City in 1976 where she purchased and began living in the home where she would spend the next 46 years of her life. She began selling Avon where she was awarded top sales woman and top increase in sales numerous times. She volunteered her time at the local fire department, food bank, and was a "Head Start Grandma" for many years. 
She was a member of the Red Hat Society and the Matron of Eastern Star.
 She was a woman that truly touched every person she met. Her kindness, determination, and independence remains unmatched, and her passion to help those in need and her community should serve as an example for us all. 
 She enjoyed browsing nurseries and finding flowers to fill her house and garden. She baked for her friends, family, neighbors, and for donations to the fire department and community. She taught her children and grandchildren how to crochet, sew, and embroidery. 
 Her faith in God was impenetrable. She proved her commitment and dedication to her beliefs by reading her Bible every morning, attending church on Sundays, and serving God and her community in everything she did. 
She is survived by her loving children, Cathy Schlief, Brenda Fry, Barbara Jenkins, Ginny Garcia, Clay Thomas, and Amber Gordon, her "bonus daughter;" her grandchildren Luke Schlief, Joseph Schlief, Monroe Lee, Bob Lee, Joy Thayer, David Jenkins, Jonathan Jenkins, Benjamin Foxley, Kacey Combs, and Joshua Thomas. Wanda was so proud of her 17 great grandchildren, 5 great-great grandchildren, and numerous nieces, nephews, and cousins. 
 Wanda will be buried at Conrad Cemetery and services will tentatively be held July 3rd, 2022 from 12 p.m. - 2 p.m. at the Martin City Fire Hall. Contributions can be made to the Martin City Fire Department. 
Recent Headlines
---