Swim team seeing early season success; welcomes new coach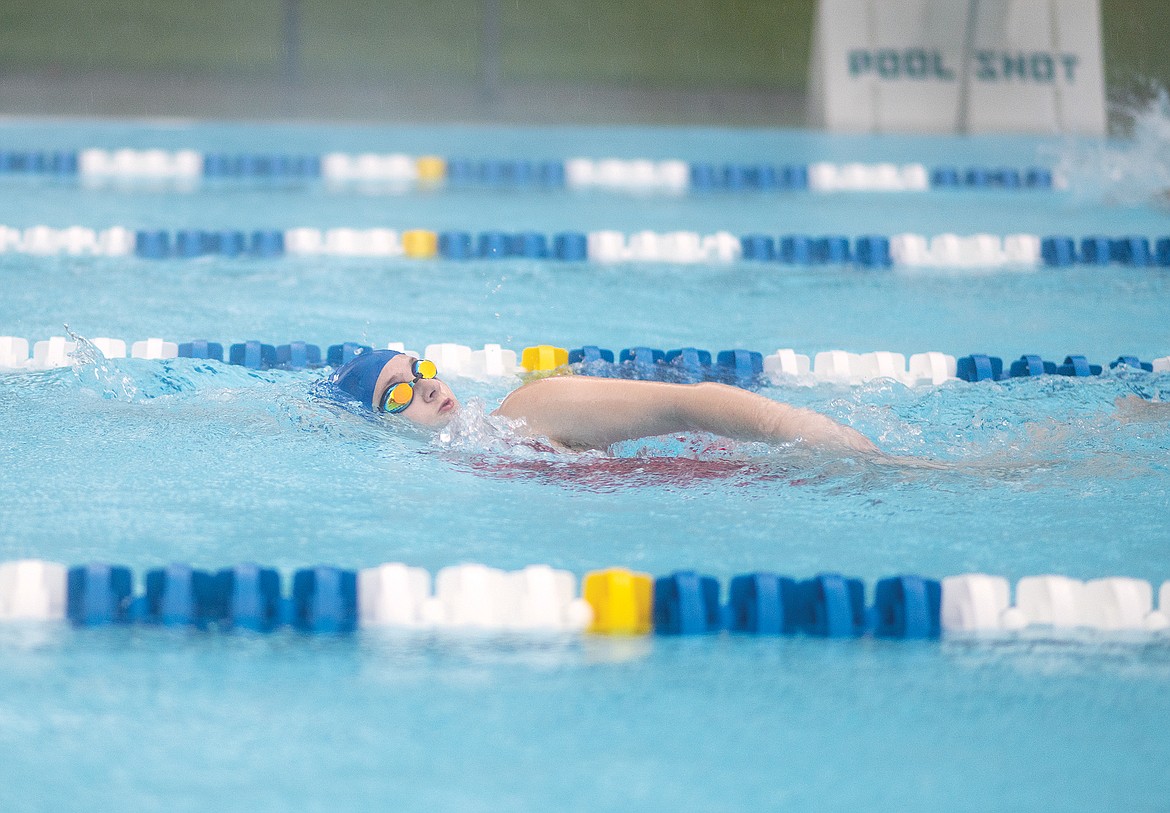 Catherine Opalka swims during a recent practice.
Hungry Horse News
The Columbia Falls summer swim team is seeing early season success under new head coach Kyle Babcock.
They hope to turn that success to hardware come the state meet later this summer.
Babcock knows the waters very well. He grew up in Columbia Falls and swam for the team in his youth back in the '90s and early '00s. On a personal level, he's done one Ironman ultramarathon and two half ultras as well.
He takes the helm of program from Harry Bagley, who coached the squad for several years.
The team has a lot of swimmers — 96 all told, ranging from seasoned veterans to kids who are just learning how to swim.
"We have a really big team," Babcock said. "Our aim is to get to state and be competitive."
The team has already had two meets this season and won both of them — one at Shelby and one at Cut Bank.
Babcock said Columbia Falls is the squad to beat the west, but at state, the proverbial cream rises to the top, and then it gets much tougher.
Summer swim league swimmers are typically younger kids. Once a swimmer swims in high school or year-round events, they aren't eligible for summer competition.
Still, Babcock sees the program as a feeder to the high school team.
He sees good things out of several of his young swimmers, including Catherine Opalka, Grady Talbott, Taryn Borgen, Teagan Roe and Payson Scribner to name a few.
Last week at Cut Bank Roe, Scribner, Opalka and Borgen all had first-place finishes.
Parents are also working on a project where they hope to possibly enclose the pool or at least expand it, so swimmers can practice more.
Right now the team has to have early morning practices in order to fit the city pool schedule as the pool itself is a bit small.
This weekend the team travels to Chester. It then hosts the next meet July 9-10. Then it's off to Conrad, Fort Benton, Hamilton for the divisionals July 30-31 and then Aug. 6-7 the state championship at Lewistown.
Recent Headlines
---