Nerma D. Barbo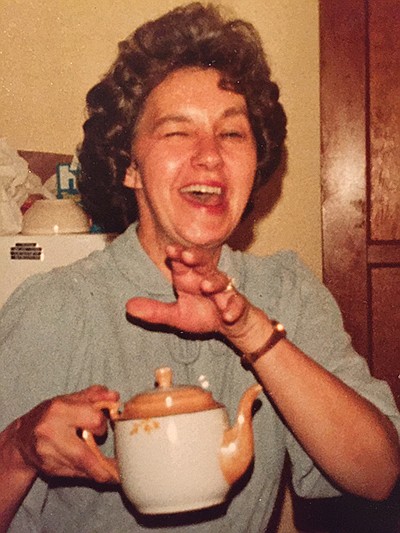 Nerma D. Barbo was born Aug. 27, 1933 at the Talbott Mansion in Columbia Falls to Arvilla and Charles (Elwin) Reed where they were employed as caretakers.  She joined her parents and other family members in Heaven on June 6, 2022.
With the exception of a few years during young adulthood and later in life, Nerma lived her entire life in Coram, Martin City and Columbia Falls.  She had many friends and acquaintances in each community.  
Nerma was a longtime member of Eastern Star and was involved with mentoring and advising Rainbow Girls for several years.  She also volunteered with organizing and promoting Heritage Days during the 1980s and '90s.
Family was very important to her.  Throughout her childhood and adulthood she often visited the numerous aunts, uncles and cousins of the extended families of her parents.  She devoted countless hours compiling extensive photo albums and scrapbooks chronicling the numerous family gatherings over several decades.  Nerma and husband John immensely enjoyed the many summer camping excursions at Koocanusa Reservoir with lifelong friends.  To everyone's delight, a great number of tall tales, reminiscing about the "good old days" and stories about the fish that got away were circulated numerous times around the campfire.
Nerma was preceded in death by her husband John; daughter Arles (Chris) Earwood; and parents Arvilla and Charles (Elwin) Reed.
She is survived by her son John Barbo (Jackie); daughter Deana Salfen, and numerous grand-and great -grandchildren.
Heartfelt gratitude to the staff of Beehive Homes of Columbia Falls and Enhabit Hospice for the care and compassion Nerma received during her residency.
Recent Headlines
---