Jerry Albert Munson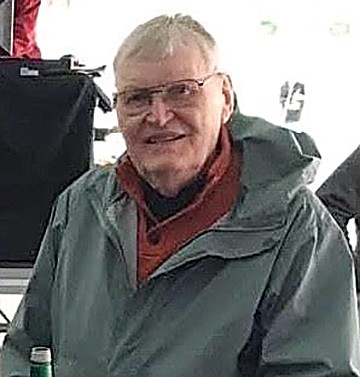 Jerry Albert Munson, 91, of Columbia Falls, passed away Dec. 1, 2021.
Jerry was born Nov. 4, 1930 to Joseph Munson and Edith Martin Munson in Baker. Jerry grew up in Saco, graduating in 1948.
Jerry attended Carroll College in Helena, later enlisting in the U.S. Army, serving as a military policeman. He returned to Carroll, graduating in 1958. He began his teaching and coaching career in Browning and later taught and coached in both Scobey and Cut Bank before moving to Columbia Falls. He also worked seasonally as a ranger in Glacier Park.
Jerry married Margaret Annette DesRosier on June 17, 1961 in Browning. They were together 44 years until her passing in March of 2005.
Jerry is survived by his five children, daughter Jill and sons Joe, Erik, Keith (Kelly) and Kurt (Sylvie Nelson); seven grandchildren Alex (Emily Cross), Maisy (Austin Andrade), Mallory, Gisele, Jonathan, Chase and Ian and one great-grandchild, Jeannette. He is also survived by his sisters JoAnn Munson Glenn and Zella Smoak; one sister-in-law, two brothers-in-law and numerous nieces and nephews.
Services are Saturday, July 16, 2022 at 11 a.m. at St. Richard's Catholic Church in Columbia Falls. Inurnment to follow at St. Richard's Cemetery.
In lieu of flowers, donations may be made to the Wildcat Athletic Endowment, the CFHS Academic Endowment, Meals on Wheels or any veteran's organization.
Recent Headlines
---