Ayden Conner Erickson, 17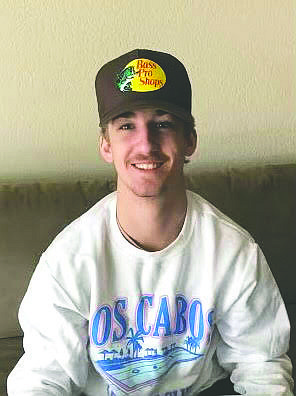 Ayden Conner Erickson, 17
Ayden Erickson, 17, passed away unexpectedly on May 22, 2022, in Sacramento, California, after suffering a traumatic brain injury in a tragic accident.
Ayden was born on Sept. 17, 2004, in Phoenix, Arizona. When he was 5 years old, Ayden and his mother moved back to the Flathead Valley to be closer to family. Throughout the years, Ayden attended school at Glacier Gateway, Edgerton Elementary, Kalispell Middle School, and Glacier High School.
Ayden was an athletic child. He loved anything he could do outdoors. He especially loved doing tricks on his BMX bikes, skateboards, and scooters. He was the envy of his neighborhood when he rode his miniature Harley.
In his younger years, Ayden played soccer, baseball, basketball, and football. As he got older, he enjoyed hiking and fishing, and, in the summer, you could always find him at a lake with his friends. He loved driving his truck and enjoyed fixing it up with his uncle Bill.
Ayden loved spending time at Ashley Lake at his great-grandpa's cabin. He loved all family gatherings, especially when his grandma and aunts were cooking.
Ayden was blessed to have a very special group of close friends; he loved them dearly, and they loved him just as much. He made friends of all ages everywhere he went. Ayden also loved spending time with his girlfriend, Renae. Many friends would stop by for one of his special hugs when they were feeling low or just to see his infectious smile or to hear him laugh. His giggle was contagious.
Ayden is survived by his mother, Jamie Erickson, of Kalispell; his father, Kevin Desmarais and family, of Kalispell; his stepsisters, Rikki Gahr (Justin and family) of Arizona, and Hannah Graham (Mike and family) of Columbia Falls; maternal grandparents, Randy and Denise Erickson and Carol Cluka, all of Columbia Falls; paternal grandparents, Robert and Karen Desmarais, of Nevada; great-grandmother, Mary Baril, and great-grandfather, Marvin Erickson, both of Columbia Falls; aunt and godmother, Brittney Erickson Hughes (Scott) of Martin City; aunt, Alanna Erickson (cousin Lexie) of Columbia Falls; aunt, Breanne Pritchett (Bill) of Kalispell; aunt Jennifer Moulton (cousins Harper and Veronica) of Hungry Horse; and cousin and godfather, Scott Brown (and family) of Kalispell. He is also survived by many other great aunts, great uncles, and second cousins.
Ayden was preceded in death by his great-grandfather, Charles Baril; great-grandmother, Rose Erickson; aunt Colleen Gordon; and uncles, Dennis David and Ron Long, Jr.
Ayden will forever be remembered as kind-hearted, adventurous, stylish, and fun-loving. He will be dearly missed by all, but especially by his mother, Jamie.
In lieu of flowers, donations may be made to the Flathead County Animal Shelter, where Ayden adopted his beloved dog, Jaxson (225 Cemetery Road, Kalispell, Montana 59901).
A celebration of Ayden's life will be held at Marantette Park in Columbia Falls on Aug. 5 at 1 p.m. Please join us for an afternoon of honoring Ayden. Bring your favorite memories and stories to share.
The family would like to thank the entire healthcare team at UC Davis Medical Center for their compassion and kindness. The family would also like to extend a heartfelt thank you to Sierra Donor Services. Ayden was an organ donor, and, through his gifts, many other families have been given hope for a brighter future.
We love you, Ayden. We will hold you in our hearts until we see you again.
Recent Headlines
---