Burgess, Biel, top jazz musicians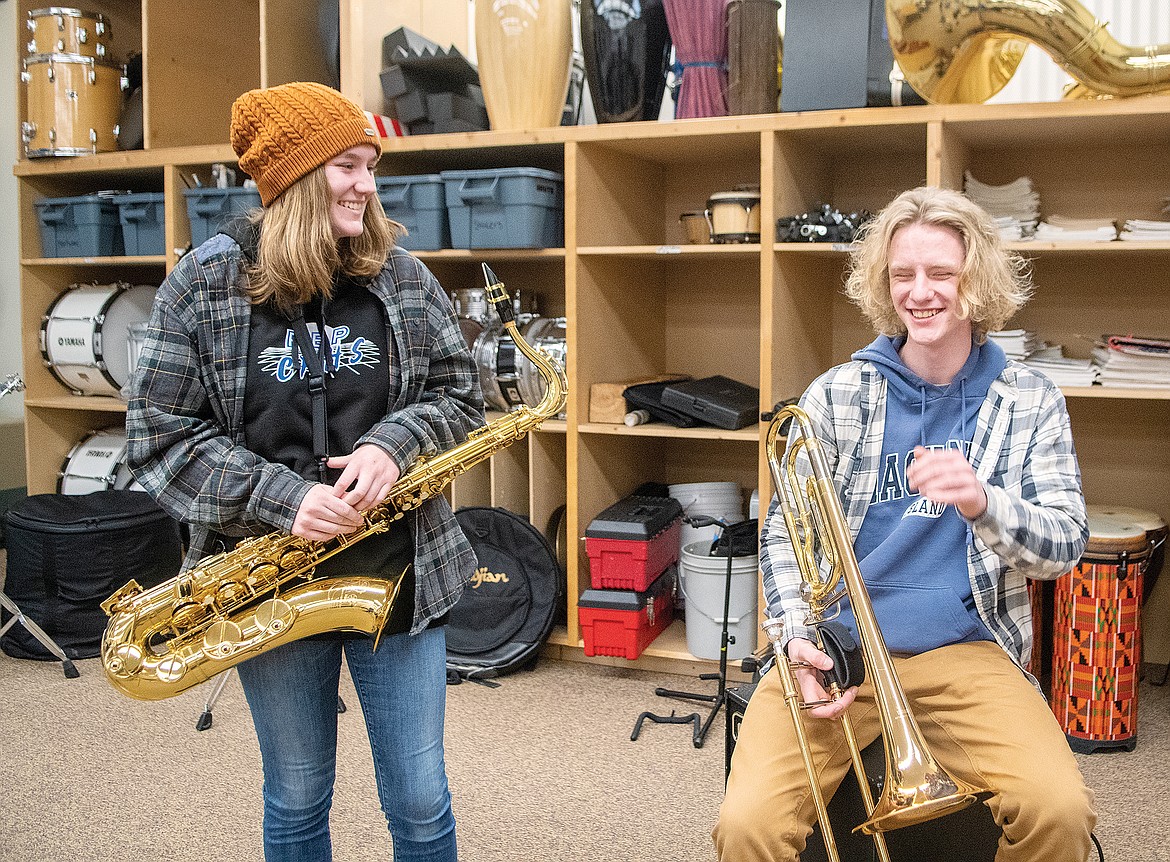 Abbey Biel and Sean Burgess are all-state jazz players. (Chris Peterson photo)
|
January 12, 2022 6:50 AM
By CHRIS PETERSON
Hungry Horse News
Two Columbia Falls High School musicians have been named to the All-State Jazz Band and will play this Saturday at a big show with professional jazz musicians at Hellgate High School in Missoula.
Abbey Biel and Sean Burgess beat out of a host of other musicians from across the state for the honor. Biel, a sophomore, plays tenor sax and Burgess plays the trombone.
Both said they've been playing since junior high school.
Burgess is the youngest of 10 children and many family members are musicians, including his father, Jack, who used to wake them up by playing guitar.
Burgess, a senior, also plays bass, drums and tuba and Biel said she plays percussion and other instruments she happens to pick up.
Burgess said he's considering study music in college, while Biel is still undecided.
"I don't really know what I want to do," she said. "I'm still thinking about it."
They've already started making a little money at their craft. They both play in the Don Lawrence Orchestra — playing a marathon gig over the holidays, with the high school band the Columbians as well as the DLO.
The concert at Hellgate is at 2 p.m. Tickets are $10.
Recent Headlines
---