Ruth M. Cole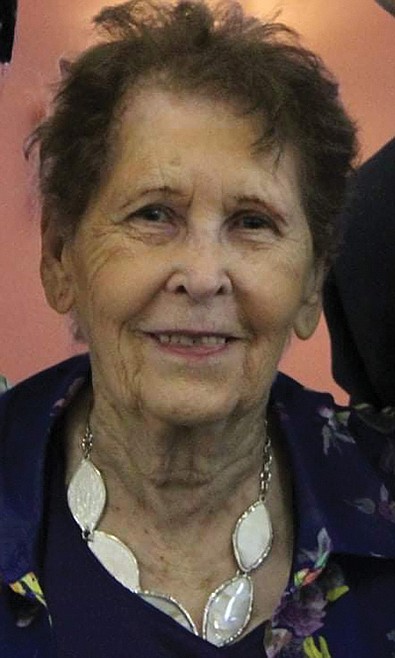 |
February 23, 2022 7:05 AM
Ruth M. Cole, 89, of Columbia Falls, passed away Monday, Feb. 14, 2022. She was born on June 12, 1932 in White Sulphur Springs, to the late Ralph W. Johnson and Margaret Johnson (Eskridge).
Ruth spent her early years in White Sulphur Springs, before her family moved to Polson then on to Eureka. That is where she met her future husband, Ray Cole while with her best friend Joyce Cole at Carpenter Lake.
Ray and Ruth lived in Rexford before moving to Polson then settling in Columbia Falls in 1967. They returned to Eureka in 1993. Then Ruth moved back to Columbia Falls until her passing.
Ruth was a homemaker and took care of the family's ranch, while husband Ray logged away from home. She loved her family and taking care of the Guernsey milk cows and was involved with the Cole Ranch Rodeo. Ruth and her family always had a huge garden. She was a great cook and made delicious pies and homemade desserts for her family and friends.
Ruth was actively involved in 4-H as a leader for 30 years, starting the Hillside 4-H club in Polson, continuing with the LaSalle Boosters 4-H Club in the Flathead. She was the also the dairy barn superintendent at the Flathead County fair for a number of years.
She spent several years driving school bus for Columbia Falls schools.
Ruth was preceded in death by husband Ray Cole, parents Ralph and Margaret Johnson, and brothers Bruce and Ward Johnson.
Ruth is survived by her son, Ray Cole (Debbie); son Steve Cole (Ann); daughter Barbara Cole: son Mike Cole (BeeGee); son Mark Cole (Loretta); son Boyd Cole (Lynn); and daughter Gail Workman (Bill) She is also survived by 10 grandchildren and 9 great grandchildren.
The Cole family would like to extend their thanks to North Valley Hospital, Whitefish Care and Rehab, and the Columbia Falls ambulance service.
Graveside services will be held privately at the convenience of the family.
Recent Headlines
---