Company proposes tram up Columbia Mountain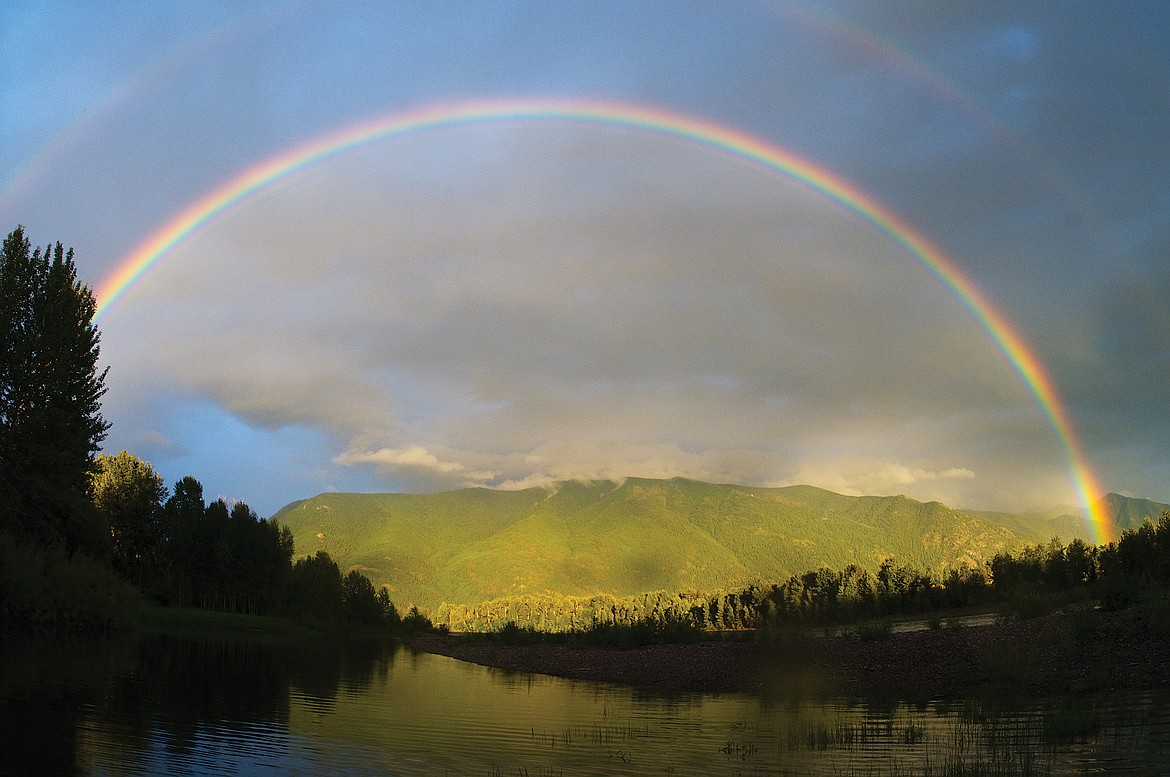 A rainbow arches over Columbia Mountain in this file photo.
by
CHRIS PETERSON
Editor
|
December 22, 2022 1:10 PM
Pursuit Glacier Park Collection is considering a tram that would run from Hungry Horse to about 1,000 feet below the summit of Columbia Mountain, vice president and general manager Gary Rodgers said.
Pursuit brought the plan to the Flathead National Forest back in June. But the Forest Service made a decision on it this week, rejecting it, at least for the time being.
The project would take an amendment of the 2018 Flathead National Forest plan, noted deputy supervisor Tami MacKenzie. Under the current plan, most of Columbia Mountain is designated as primitive non-motorized use, she noted.
The tram, which would run people up the mountainside in cable cars, would not be compatible under that designation.
"It's not the time to make this kind of change," to the Forest Plan, Mackenzie said the Forest Service determined.
The tram, under Pursuit's plan, would have a base on Forest Service land just to the north of the South Fork of the Flathead Bridge. The tram would have a base and just one tower, Rodgers noted, not a series of towers like the chairlifts at ski resorts.
As designed, it would go over the high voltage transmission lines from the Hungry Horse Dam.
Rodgers said the company is awaiting the written notice of the Forest Service's rejection of the project. This week's rejection was verbal from Forest Service staff after a meeting with company officials.
The company could revisit the plan in the future. He noted that if it did go forward it would go under an environmental review.
Columbia Mountain does have some motorized access currently. The Columbia Mountain Trail does allow motorcycles only, but not other motorized use.
Recent Headlines
---