Konnor Heindl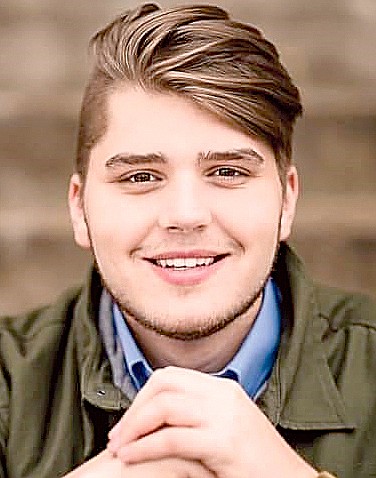 |
August 31, 2022 6:25 AM
Konnor Heindl
Konnor Heindl, 19, passed away on Aug. 17, 2022.
Konnor Robert Heindl was born April 20, 2003, at 5:02 a.m. in Grand Coulee, Washington, spending his early childhood in Electric City. 
When Konnor was 4 years old, we moved to Spokane Washington, where he attended elementary through his freshmen year of high school. He had many adventures, meeting some of his best friends where he was able to experience many firsts and lasts... Konnor and his family moved here to Columbia Falls October 2018.
Konnor attended Columbia Falls High School where he made many friends that I am sure would have stuck by his side for a lifetime. In high school Konnor took mostly AP classes. He was also in varsity Speech and Debate where he lettered in Extemporaneous and Lincoln Douglas. He and his teammates not only went to State but, were state champions twice! In 2021 Konnor graduated high school. He had recently moved out on his own and started working at the Party Store in Kalispell.
We watched him turn from a child into a man almost overnight. Konnor had many hobbies but, a few of them stood out like his love of animals of all kinds especially fish. This had almost become an obsession at times having many fish tanks at one time. Konnor also enjoyed being outdoors whether it was camping, hiking, swimming or motor biking. Anytime he had the chance, he wanted to be outside. He also had a passion for music, constantly looking for new music to share with everyone around him.
Konnor lit up the room and his smile was contagious. Everything about him was extraordinary! He was the rock to so many people because of his strength. At only 19 years old his story here on Earth was short but his strength, smile and love will live here with so many, forever. Konnor was survived by his Mom, Dad, little brother, Grandma, Uncle and cousins along with many other loving family members. We are going to miss him and think of him every day. As much as it hurts for us now, we know that he is with our Heavenly Father. He is right where he is supposed to be.
We love you and will miss you so much Kon!
Revelation 21:4 KJV
 "And God shall wipe away all tears from their eyes; and there shall be no more death, neither sorrow, nor crying, neither shall there be any more pain: for the former things are passed away."
As Konnor had many who loved him, a Celebration of Life gathering is being planned for our community. Details to follow soon. Condolences for Konnor's family may be submitted on Konnor's tribute page, online at www.columbiamortuary.com
Recent Headlines
---