Frances Thurston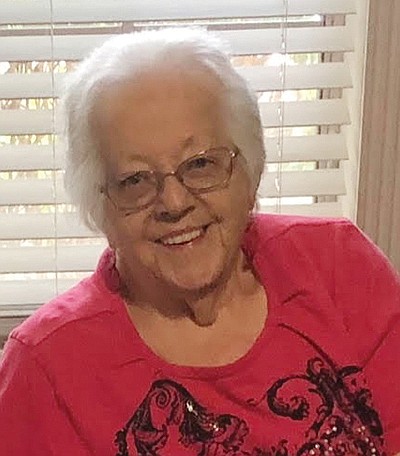 |
August 31, 2022 6:25 AM
Frances Thurston (Fran), beloved wife of the late Donn Thurston, passed away on Aug. 17, 2022 in Mesa, Arizona after a short illness, at the age of 92.
(On Jan 17, 2017, they celebrated their 70th anniversary, before Donn passed away on Feb 14, 2017.) 
Born Jan 7, 1930 to Fred and Gladys Snow in Dunn County, North Dakota, the third child of 11, she was deaf most of her life and from the age of 8 spent her school years boarding at the School for the Deaf in Devil's Lake, North Dakota  She loved tap dancing and gymnastics, and from an early age excelled in sewing.
She went on to make over 3,000 quilts in her lifetime for family, friends, and victims of home fires in the Flathead, where they lived until 2014 when a car accident forced them to move into assisted living. In 2015, they moved to Mesa, Arizona to live with their older daughter, Janet Fuller (Chris). Over her lifetime, she loved teaching many granddaughters and others the arts of quilting, especially her favorite, the Log Cabin quilt. With an embroidery machine, she made many blocks for quilts, and 100s of embroidered angels to give away. That gave her a lot of joy in her final years.
A feisty, dynamite-filled woman (as described by two granddaughters), she loved life to the fullest. Her butterscotch cookies were to die for and her love of feeding the birds, especially hummingbirds is a sweet memory for all of her family.  She is survived by two daughters, Janet (Chris) Fuller of Mesa, and Margie (Dave) of Alberta, Canada; two brothers, Bob and Lloyd Snow; and a sister, Lois Murray, all of Kelso, Washington;  17 grandchildren, 45-great grands and three great-great grands; and several nieces and nephews! She was a faithful member of the Church of Jesus Christ of Latter-Day Saints, and was grateful for all those who interpreted (sign language) for her.  A service is still to be planned, as some of the family have been ill.
Recent Headlines
---