Donald D. Nerdig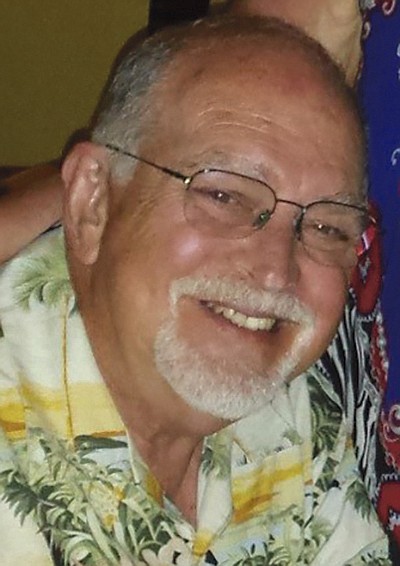 |
August 31, 2022 6:20 AM
Donald D. Nerdig, age 75, of Columbia Falls, passed away Aug. 4, 2022. He was born Nov. 8, 1946 in Garner, IA, to the late Dean Henry Nerdig and Berdean Nerdig (Frandle). He was the oldest of five children and grew up primarily in Mason City, Iowa.

At the age of 19 he headed west and hitchhiked to Yellowstone National Park to work at Fishing Bridge and spent the next couple summers returning there.

He entered the Army in 1968 into the 173rd Airborne (C Company) of "Sky Soldiers" and was deployed to Vietnam. He served honorably and returned to enroll at the University of Montana. He graduated in 1974 with a bachelor's in business.

He met his wife, Jeanne Yunck, during his college years and they were married in 1974 in her hometown of Cut Bank, Montana. They started their life together in Billings, as he traveled the state working a sales job, wife and dog in tow. They moved to Kalispell in 1975 where he worked for Buttrey's Department Store and their first child was born in 1979. He then worked at Oneil's Copy Center and took a liking to the printing business.

He started Blueprinters Ink and the Northwest Montana Plans Exchange in 1980 in downtown Kalispell. Don loved business and developed relationships with many friends over the years as Kalispell grew. His family grew as well with the addition of his daughters in 1982 and 1985. He ran the business for over 20 years until they shut it down in the late 1990s. Don then opted for a change of pace as a park ranger at Glacier National Park managing the Fish Creek Campground. This was a lifelong dream for Don, to be a park ranger in Montana, and it was a return to what drew him to Yellowstone so many years before. He then moved on to become an adjunct professor at FVCC where his love of entrepreneurship was utilized in a culinary arts and business hybrid program.

Don loved people and was very compassionate. He loved animals, especially dogs. He always had a dog from a very young age and passed that love on to his children. Growing up in a farming community in Iowa inspired him to raise everything from chickens to cows when his family was young; teaching his kids the value of hard work and capturing his dream of having his own small farm. He was innovative and often thought "outside of the box."

In his younger years, Don loved camping, hiking, backpacking, and cross country skiing, traveling all over the west with his young family and in later years with his wife, Jeanne and daughter Leesa to Hawaii. He loved to cook and gather with his family. He was a fierce protector of his family and a humble, generous, and loving father and husband. He is truly loved and will be greatly missed.

Don is survived by his wife of 48 years, Jeanne Nerdig; son, Matthew Nerdig (Megan); daughter, Lacey Igitol (Jon); daughter, Leesa Nerdig; grandchildren Adeline, Ava, Savea, and Kalea; and siblings Mary Balluff, Dave Nerdig, Molly Hegenbarth, and Dan Nerdig.
Celebration of life for Don's family and friends will be held at the Parson's residence, 11885 Old Highway 2 East, West Glacier, MT., Saturday, Sept. 17, 2022 at 1 p.m. To send online condolences, please visit www.columbiamortuary.com.
Recent Headlines
---