Patrick Edward Wakefield Heffernan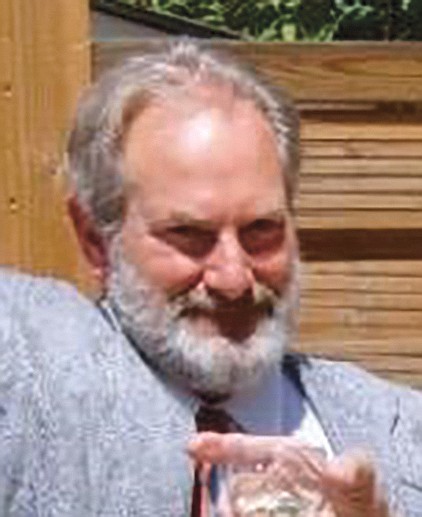 |
August 24, 2022 12:25 PM
Nov. 11th 1957 – Dec. 7th 2021
Patrick was born in Cyprus and from the tender age of 6 attended boarding schools in England, rejoining the family wherever it was stationed for holidays.
This upbringing gave Patrick self-reliance, resilience, and an interest in aviation. At school, he was a notable sportsman, playing cricket and rugby and joining the Royal Air Force cadets.
Patrick acquired his lifelong love of fishing in Ethiopia, where he caught giant Nile perch on quarter inch washing line from a small boat in crocodile-infested Lake Chamo and spearfished for catfish with local tribesmen.
Graduating from Forestry College in Cumbria, Patrick began his career in Scotland and Wales. However, in 1982 he toured the USA, Mexico and Belize before heading north to Montana where he met Carol. Carol said she crossed an ocean searching for a heart of gold and found Patrick, a man that we could all love and trust. Patrick and Carol were married in Wales in 1983 before returning to the Hungry Horse area. Daughter Heather was born in 1984, followed by Holly in 1986, with the family home in Martin City purchased soon after.
Patrick was highly accomplished, both as forester and family man, with renowned integrity and an unparalleled ability to slow down and enjoy life. Always there to strum a song on his guitar, catch up with friends and enjoy a good meal, he is remembered for the aphorism, "Illegitimi non carborundum!"
Patrick passed away at the wheel of his Kenworth but, in true Patrick style, made sure that it was safely parked and out of gear first. He is survived by wife Carol, daughters Heather (Dan) and Holly, grandsons Miles and Brooks, sister Jeannie and brother William. 
The family invites all to celebrate this wonderful man's life Saturday Aug. 27th at 11 a.m. at Stoltze Land & Lumber, 600 Halfmoon Road Columbia Falls.
Recent Headlines
---