Developer pulls application for River Highlands subdivision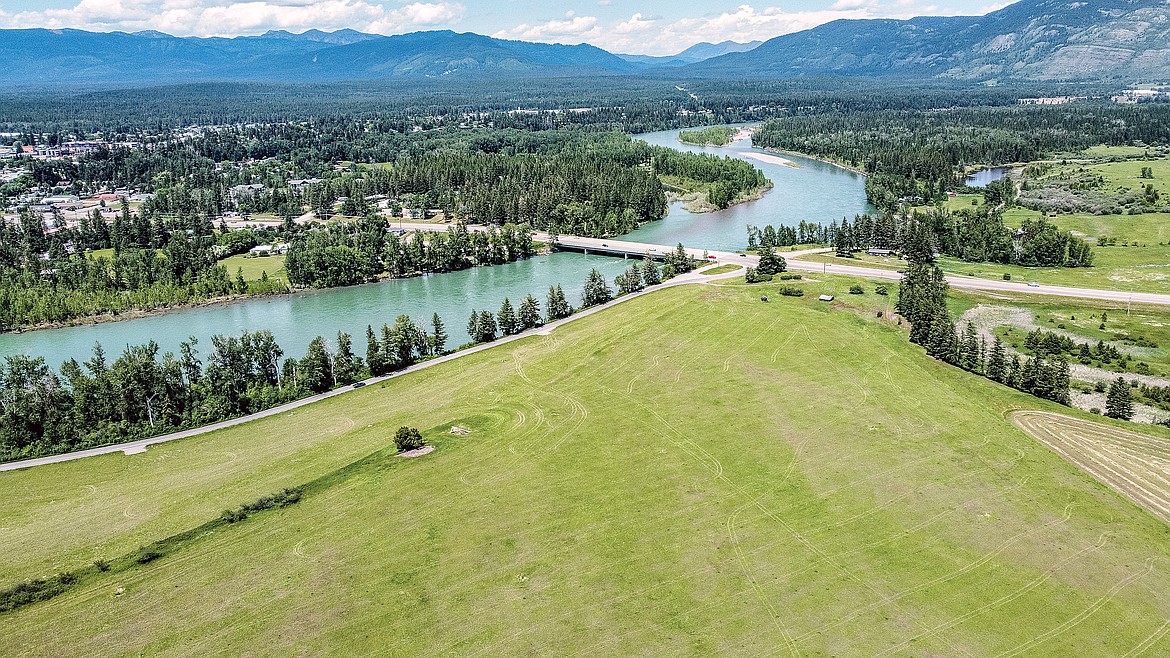 An aerial view of the River Highlands property. River Road is on the left.
|
August 23, 2022 1:20 PM
By CHRIS PETERSON
Hungry Horse News
The developer proposing the River Highlands subdivision has pulled its application.
City manager Susan Nicosia confirmed the developer had pulled the application on Tuesday.
James Barnett, the developer for the project, could not be immediately reached for comment.
The Columbia Falls City Council was expected to take it up at a special meeting on Aug. 29.
The Columbia Falls city-county planning board at a 5 1/2-hour long meeting earlier this month voted against the proposal after hearing from dozens of residents opposed to the development and receiving more than 300 letters against it as well.
As designed, River Highlands featured 455 units on 49.1 acres just east of the Highway 2 Flathead River Bridge.
Residents were almost universally opposed. They were concerned about the density, the height of the buildings, impacts to the Flathead River, traffic and changing the rural character of the area, which is mostly homes on larger lots or small family ranches.
Traffic is already a major problem on River Road and Highway 2. The day after the planning board hearing, for example, a car smashed into a truck with a camper at the intersection. The truck tipped over, the car and the camper were ruined, but no one was hurt.
The developer was also asking for a variance from the city's height regulations of a maximum of 35 feet. The developer wanted a variance to go 45 feet.
The acreage was originally proposed, and approved — as a subdivision back in 2008. The original plan called for 151 lots with single family homes, condominiums and townhomes.
But the housing market crashed and the project was scratched.
River Highlands was designed to be completely rentals.
Apartments would have been a mix of one, two and three bedroom apartments and townhomes, which would have also been rentals
All told, as designed it was about 9.2 dwellings per acre — a density that was higher than most of the city proper.
Recent Headlines
---