Yesterdays: Grizzlies attracted to buried corn, years later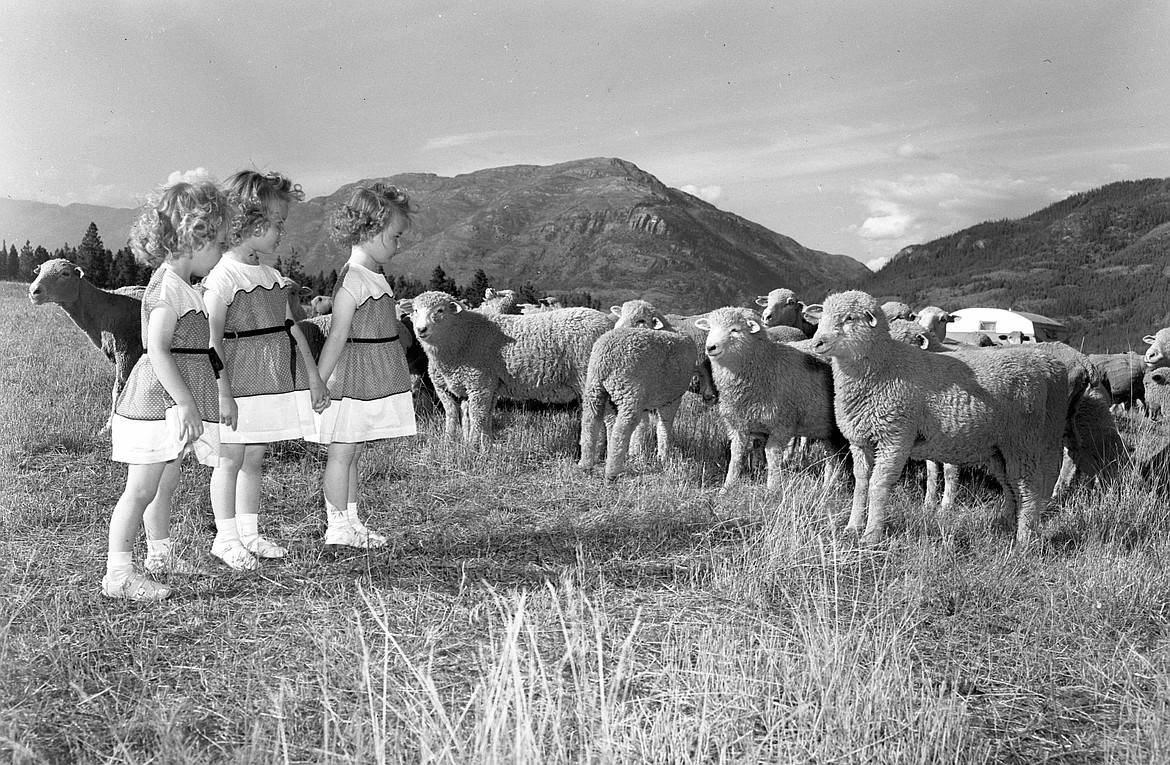 Maybelle Kelly's three grandchildren, Margaret, Marilyn and Maureen Larson eye the sheep at lambs at a spread across the road from Kelly's house at Bad Rock in June, 1951. (Mel Ruder photo)
70 years ago
Aug. 1, 1952
Plans for an aluminum plant in the Flathead were progressing. The Anaconda Mining Co. was seeking a $87 million loan to build a plant here and a facility to process alumna, the raw material, in Texas. The loan needed government approval. Bids were out for an 11-room school building in Columbia Falls that is now part of Glacier Gateway Elementary School.
60 years ago
Aug. 3, 1962
A lightning-caused fire on Mount Stanton in Glacier National Park was put out after it was just an acre in size, but was still entertaining as 13 smokejumpers parachuted to the scene to put the fire out.
50 years ago
Aug. 4, 1972
The Big Drift in Glacier Park tipped over onto the Going-to-the-Sun Road, temporarily causing one lane of traffic. The drift is a massive snow drift just east of Logan Pass. Glacier Park had contracted out some of its trailwork due to a federal funding freeze and 6% Park Service budget cut. The private crews were said to be doing admirable work.
40 years ago
Aug. 5, 1982
About 7,000 people came out to watch the Heritage Days parade down Nucleus Avenue. Aphids were threatening a multi-million dollar lentil crop in the Flathead Valley.
30 years ago
Aug. 6, 1992
A grizzly bear was put down after it was hit by a car. The bear, biologist surmised, was attracted to buried corn that had been spilled by a trail derailment years before in 1988 and again in '89 near Essex.
20 years ago
Aug. 1, 2002
The Inside North Fork Road in Glacier Park was closed near Sullivan Meadow after park road crews found thousands of toadlets — tiny young toads — crossing the road. The toads had hatched from nearby wetlands. The Park Service closed the road because they didn't want people running over them.
10 years ago
Aug. 1, 2012
Conservationist Dave Hadden was trying his best to convince folks that Waterton Lakes National Park should be expanded westward to the North Fork of the Flathead River, so that it tied in with Glacier. The good idea has never come to fruition, however.
Recent Headlines
---