Perrin, Wasserman win Boogie 5K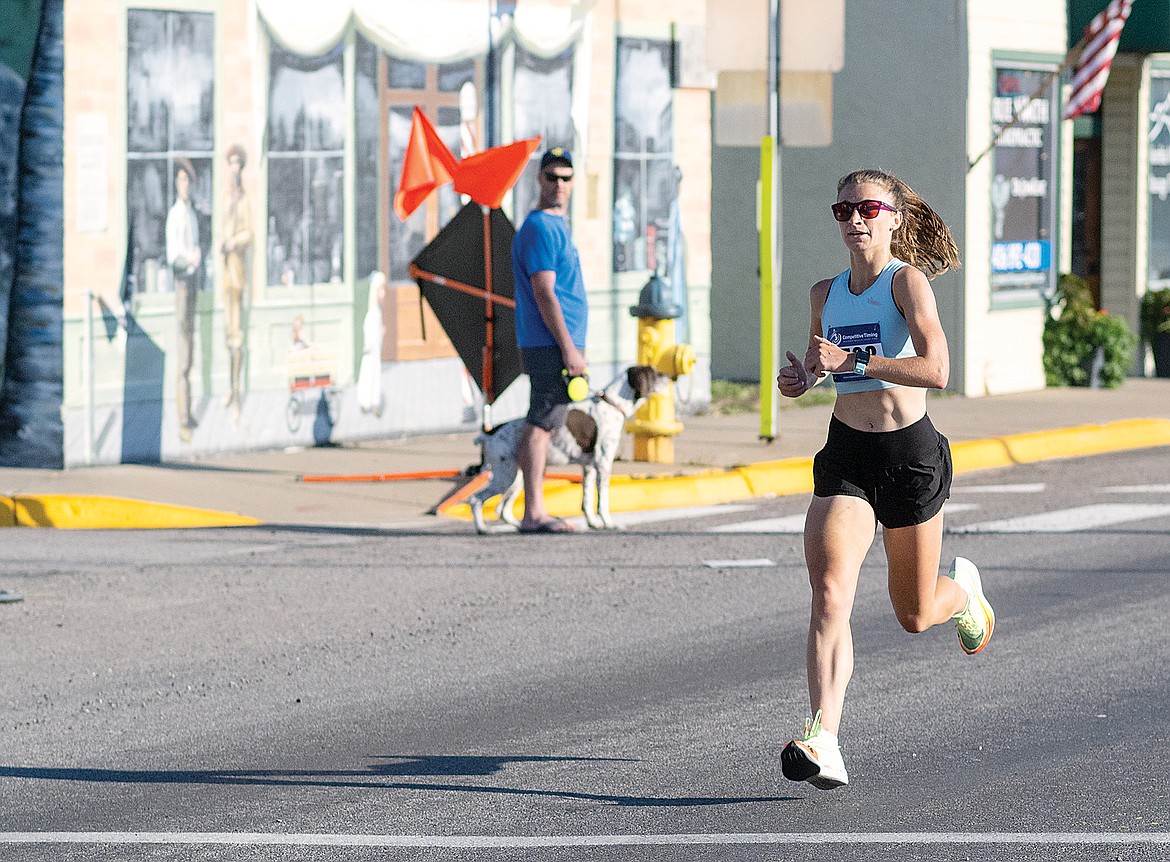 Elizabeth Wasserman won the women's 5k at the Boogie to the Bank.
Hungry Horse News
Kalispell native Jake Perrin won the 5k Glacier Bank Boogie to the Bank in the men's division and Elizabeth Wasserman of Columbia Falls won the women's division. Perrin clocked a 15:37 and Wasserman a 16:53.
Lili Rumsey Eash of Columbia Falls took 12th with a 19:18.51.
Columbia Falls cross country team teammates Siri Erickson and Courtney Hoerner were 15th and 16th with 20:10.56 and 20:20.70 respectively.
In the 10k, Logan Peterson, also a Columbia Falls cross country runner, took first with a 35:27.58. Brother Lucas Peterson took third with a 38:38.88.
Coach Jim Peacock was sixth with a 39:18.49.
Heather Lutz of Corte Madera, California, took the 10k women's title with a time of 42:44.08.
Maria Phelps was the top Columbia Falls runner in the 10k, taking third among the women with a 45:05.94.
All told 53 runners ran in the 10k and 110 ran the 5k.
One notable runner was Gil Jordan.
The Coram resident has run the race 32 times in 34 years. Over the course of his running career he's run 67 5ks, 57 10ks, 13 half marathons, 37 full marathons and two ultras (One 50k and one 50-miler).
Jordan, 76, took 44th in this year's 10k with a time of 58:03.58.
Recent Headlines
---