Horse deal reached in starvation case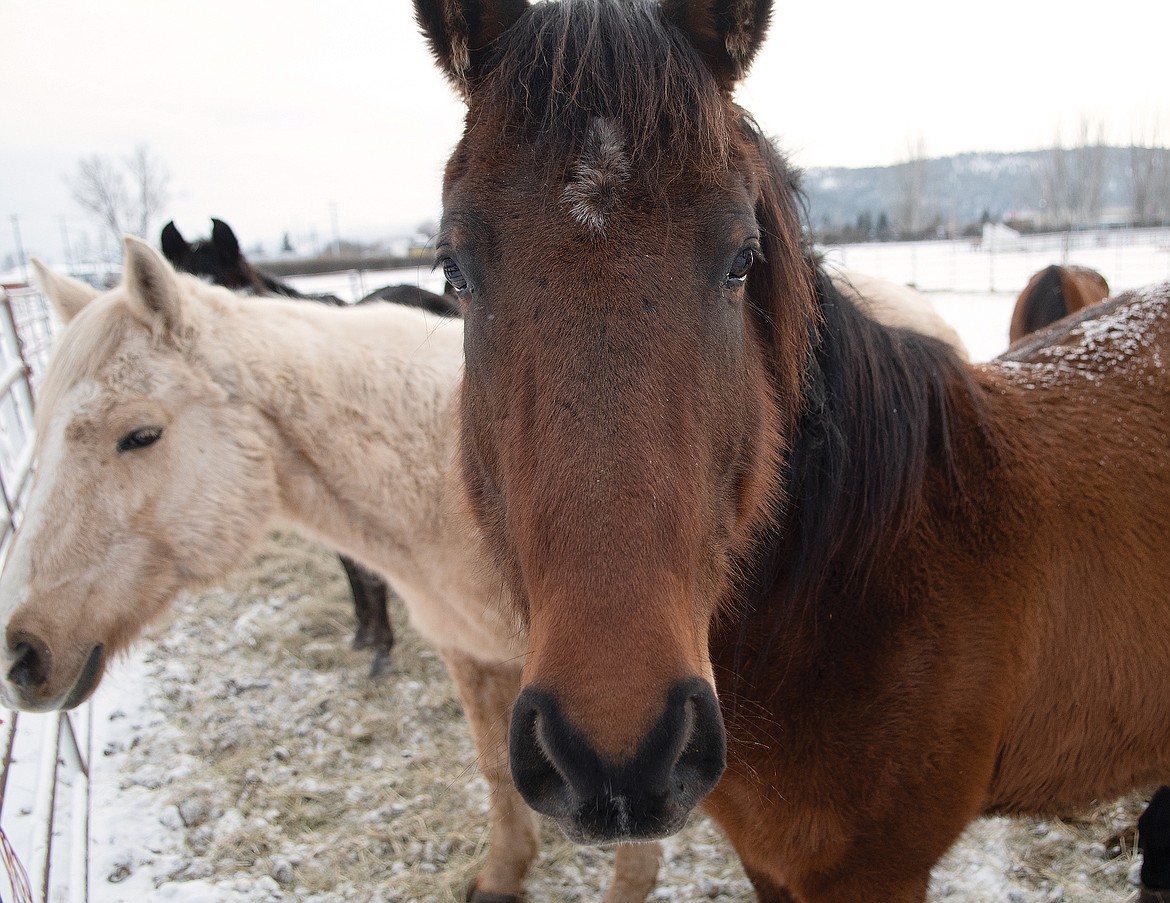 The starved horses were nursed back to health and will be given to caring homes by a local nonprofit. They're shown here last winter after they were seized.
Hungry Horse News
Charges against a California woman who allegedly starved 17 horses in Columbia Falls and the surrounding Flathead Valley were dropped in July an agreement with Flathead County prosecutors after she agreed to relinquish ownership of the animals to the Flathead County Sheriff's department.
The horses, in turn, were given to a local nonprofit, where they'll be given caring homes, county attorney Travis Ahner noted.
Cynthia Jean Hamilton, 68, of Norco, California was originally charged with aggravated animal cruelty.
Her case was set to go to trial last month when the deal was struck.
Hamilton, according to court documents, tried to back out the deal, but ended up going along with it in the end.
The department, along with volunteers and Flathead County Animal Control, took care of the horses and nursed them back to health after they were seized last fall.
Recent Headlines
---